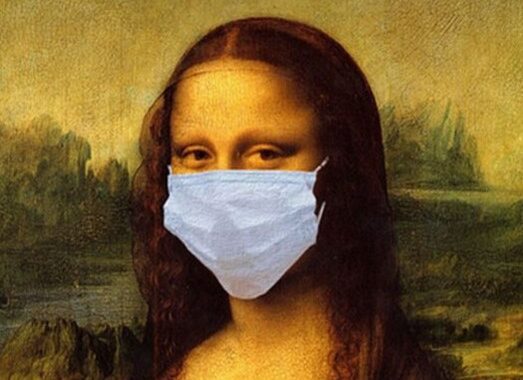 VLAA Health & Safety Guidelines
Our most valuable asset is our people — employees, volunteers and members of our creative community. Nothing is more important than their safety and wellbeing.
We rent two small offices in the Kranzberg Arts Foundation (KAF)'s High Low literary arts center, where we have access to shared amenities on the second floor and use the first floor event space and other KAF buildings for our workshops. At the beginning of the pandemic, KAF published safety plans for its venues. Based on the most up-to-date public health and Centers for Disease Control (CDC) guidelines, the Missouri ArtSafe-certified protocols included facial coverings, social distancing, health checks, contact tracing, contactless experience, reduced capacity, enhanced sanitation and safe practices training. In mid-2020, our two employees signed the KAF's COVID-19 mitigation policies and agreed to comply with any revisions. KAF's safety protocols were updated on December 1, 2022.
We have resumed our in-person professional development programs. To keep everyone safe, please stay home if you do not feel well, are exhibiting any COVID-19 symptoms or have come in contact recently with someone who has tested positive. If you are unable to attend, contact us so we can issue a refund.
VLAA is proud member of the Missouri Arts Safety Alliance. Our participation has included attending steering committee meetings, presenting several Missouri ArtSafe webinars and posting re-opening planning guidance for our sector on our website.
As we continue to move forward safely, we offer the following advice to arts and cultural organizations:
Encourage your audience and visitors to not visit your facility if anyone in their group isn't feeling well, has any Covid-19 symptoms, is awaiting Covid-19 test results and/or has tested positive in the past five days. Offer refunds.
Adopt a generous sick leave policy that provides full-time employees with pay for up to 80 hours per calendar year. Provide a pro-rated equivalent for part-time workers.
Make sure your HVAC systems are running with the proper filters and that systems are properly maintained. Be aware that you are likely to encounter service and equipment delays.
Tell your patrons that you are continually monitoring public health and COVID-19 conditions in our region and that your protocols are subject to change.