800 Olive Street, St. Louis, MO 63101 Google map
With over 13,000 square feet of shared work and studio spaces, this collaborative community was designed to embrace and support local artists. One of the city's best examples of a Gothic revival high-rise, this National Historic Landmark offers spectacular 1 and 2 bedroom floor plans with affordable rents. Arcade Artist Apartments feature tall ceilings, open floor plans, beautiful maple cabinetry, stainless steel appliances, marble counter-tops and concrete flooring.
(314) 786-3229
(314) 786-3229
2215 Scott Ave., St. Louis, MO 63103 Google map
Arch Reactor is a communal workshop space where members share tools and work on projects. It is also a place to learn new skills, either in classes or from the many experts that make up its membership.
1527 Washington Avenue, St. Louis, MO 63103 Google map
ArtLoft, which opened in 1996, turned a 10-story vacant warehouse into 63 live/work units for low-income working artists and began the transformation of the mostly abandoned former garment district into the Washington Avenue Loft District. Income limits have been eliminated.
(314) 436-6545
(314) 436-6545
3305 Washington, St. Louis, MO 63103 Google map
The dance company's spacious well-lit studio rents for $35/hour.
Cherokee Street
Located just a few minutes south of downtown, Cherokee Street is known for its antique shops, Hispanic restaurants, bars and galleries. One way to find out about live/work spaces in this artist-friendly neighborhood is South Side Spaces.
465 N. Taylor, St. Louis, MO 63108 Google map
The dance company's spacious well-lit studio rents for $50/hour. Professional sound system. No shoes are allowed on the Marley floor.
520 North Main Street, St. Charles, MO 63301 Google map
Located on the riverbank in the historic Frenchtown district of St. Charles, the Foundry resides in what was once a train car factory. Rather than demolish this 1940s structure, the region's arts community and the local officials saw the potential for the 36,800 square foot building. Studios for artists were built on a mezzanine level of the renovated building. The studios feature open glass fronts that allow visitors to see artists at work.
(636) 255-0270
(636) 255-0270
director@foundryartscentre.org
This commercial brokerage firm lists a variety of industrial and other city properties.
3636 Texas Avenue, St. Louis, MO 63118 Google map
The center offers private and shared studio spaces available for working artists as part of its residency program. It also offers monthly membership for those who are interested in using communal studio spaces.
5988 Mid Rivers Mall Drive, St. Peters, MO 63304
Google map
Inventor Forge provides members with access to tools and work space. It also conducts classes.
contact@inventorforgemakerspace.org
627 East Broadway, Alton, IL 62002 Google map
Artist studios and adjacent common space on the center's lower level. Small Studio (13.5′ x 18.5′ – 250 sq. ft.): $150/month. Large Studio (17.5′ x 18.5′ – 324 sq. ft.): $200/month. Deposit: 1 month rental fee; key deposit: $25. $20/hour for small and large studios; $40/hour for common space.
(618) 462-5222
(618) 462-5222
3224 Locust, Suite 401, St. Louis, MO 63103 Google map
With a concentration on infrastructure, the Kranzberg Arts Foundation is committed to providing local, emerging artists and community arts organizations with spaces and tools to perform and showcase their work. It operates several venues in Grand Center and is developing affordable housing for artists in Gravois Park.
info@kranzbergartsfoundation.org
1604 Locust, St. Louis, MO 63103 Google map
Minneapolis-based Dominium transformed the eight-story building into 86 apartment units catering to artists with one-bedroom units renting from $675 and two-bedroom units with rent starting at $825.
(314) 436-6760
(314) 436-6760
3500 Lemp Avenue, St. Louis, MO 63118 Google map
This massive landmark property offers artist studio space, as well as storage space.
(314) 577-0405
(314) 577-0405
2701 Cherokee, St. Louis, MO 63118 Google map
The Luminary Center for the Arts operates a residency program designed for artists seeking professional development and space to work. A limited number of subsidized studios also are available.
(314) 773-1533
(314) 773-1533
5127 Delmar, St. Louis, MO 63108 Google map
MADE, which stands for Makers, Artists, Designers and Entrepreneurs, offers a makerspace with more than 100 members that share a variety of resources from co-working space to woodshop, metalworking and more.
(314) 328-5656
(314) 328-5656
500 N. Grand, St. Louis, MO 63103 Google map
Dominium Development of Minneapolis, the company that renovated the Leather Trades Building, transformed this Midtown jewel into 72 live/work lofts for artists. Affordable rents.
(314) 535-2110
(314) 535-2110
3407 S. Jefferson, St. Louis MO, 63118 Google map
Nebula is a collaborative workspace for innovative businesses and creative professionals located at the southwest corner of Cherokee and Jefferson. Its mission is to support and help facilitate visionary and quality business individuals and organizations by providing flexible, affordable and convenient co-working options, shared resources, and positive community and experience, not just a place to work. Nebula provides very affordable space to artists, nonprofits, independent contractors, small businesses and creative professionals looking for a place to build, create, develop and collaborate.
(314) 632-6488
(314) 632-6488
106 Orr Street, Columbia, MO 65201 Google map
Orr Street Studios, which opened in 2007, is the brainchild of Columbia architect Mark Timberlake and sculptor Chris Teeter. The former Watkins Roofing building now houses artist studios, a gallery and community events.
(573) 875-4370
(573) 875-4370
Pierce Arrow Building
4818 Washington Avenue, St. Louis, MO 63108 Google map
Adjacent to TechArtista, this building is home to the Atrium Gallery and several artists' studios.
(314) 367-5707
(314) 367-5707
Building wealth and equity through homeownership for low to moderate-income artists of all disciplines, the St. Louis Art Place Initiative is accepting applications for the first development, located in Gravois Park Art Place.
600 Troy Rd., Edwardsville, IL 62025 Google map
The Fab Lab at Lewis and Clark Community College. This 5,000-square-foot lab, which includes industrial grade design, fabrication and finishing tools, is open to faculty, students, businesses and community members
(618) 468-5941
(618) 468-5941
1007 Russell Boulevard, St. Louis, MO 63104 Google map
In early 1990, the former Jersey Farm Dairy building was transformed by Robert Michelmann and a partner into a unique visual artists' community, now known as the Soulard Fine Arts Building. There are sixteen artists in the building each with his/her own studio. The sizes of the studios vary in size from 400 sq. feet to 3,500 sq. feet. The reasonable rent includes utilities. There is also a common dining area.
Robert Michelmann
robert@rwm-art.com
South Side Spaces offers a variety of residential, commercial and creative spaces in South St. Louis. The company specializes in historic renovations that preserve the original character of the building while providing the convenience of modern amenities. By embracing the cultural, artistic and historic assets that already exist in St. Louis, South Side Spaces hopes to contribute to and help grow diverse urban communities that are socially and economically healthy. All of the company's spaces are located in walkable areas that provide a unique sense of place.
(314) 632-6418
(314) 632-6418
4818 Washington, St. Louis MO 63108 Google map
Housed in a 1920's-era Pierce Arrow Motor Car facility, the TechArtista center has over 300 members and partners sharing space, ideas and resources.
(314) 898-0933
(314) 898-0933
5200 Delmar, St. Louis MO 63108 Google map
Third Degree Glass Factory is the only publicly available glassblowing studio in St. Louis. Learn and rent glassworking equipment from fused glass to glass blowing.
(314) 367-4527
(314) 367-4527
3957 Park Avenue, St. Louis MO 63110 Google map
This centrally located rehearsal facility offers safe off-street parking, onsite lounge/game room, snack bar, equipment rentals and a great atmosphere. Hourly rates range from $15-20/hour per room. Monthly memberships also are available, and private studios with 24/7 access can be rented with or without a lease.
(314) 773-3660
(314) 773-3660
2324 Marconi Avenue, St. Louis, MO 63110 Google map
Rehearsal and small practice studio spaces are available on an hourly, day, week or monthly basis. The building features sunlight, free WIFI and easy access to the restaurants on The Hill.
(314) 865-0038
(314) 865-0038
Get Listed
If you're a landlord or property manager with available studio or live/work space, please submit this form.
Landlord Listing Form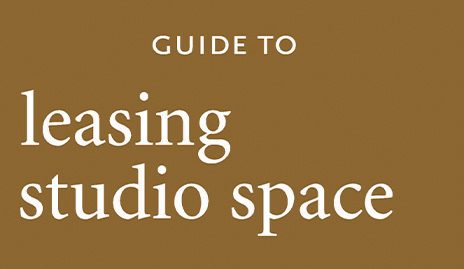 Before You Sign
There's a lot more to leasing commercial space than just figuring out the base rent. Leases can be very complex. The fine print is often full of pitfalls, so you should always consult an attorney.
Photo Credit: Photo courtesy of Dominium Inc.