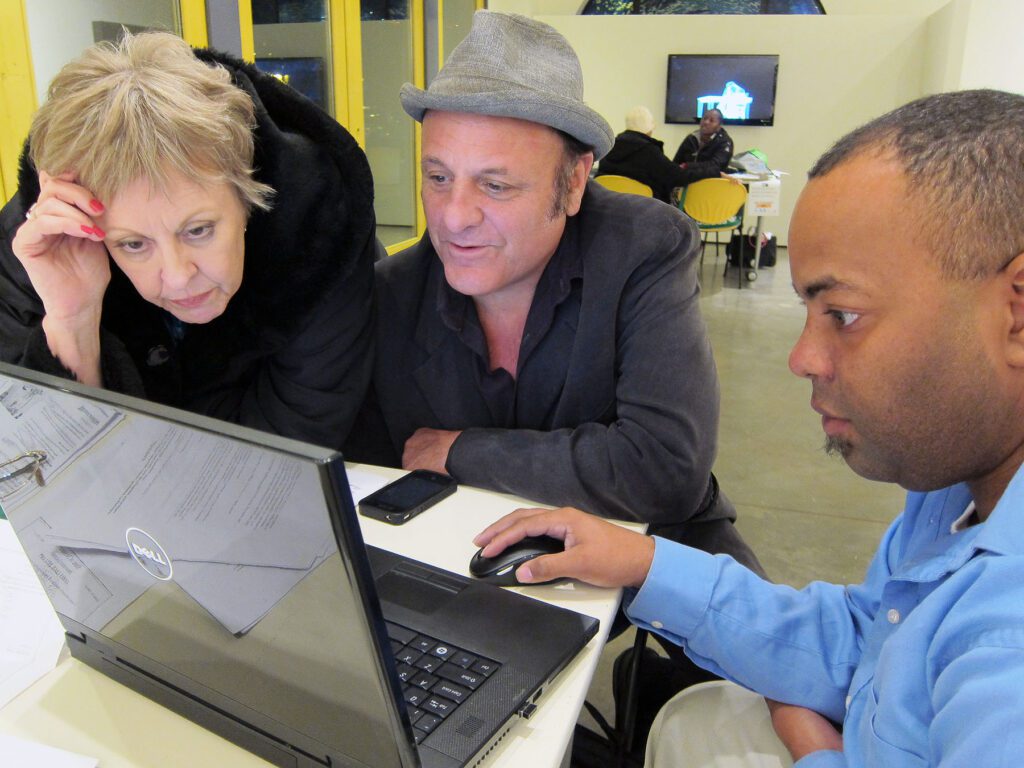 For artists, the challenges of obtaining and maintaining health insurance often are exasperated by their relatively low incomes, episodic work and high rates of self- and part-time employment. The pandemic has made these challenges even more daunting. But the Affordable Care Act still provides an opportunity for most artists to obtain health insurance with full benefits at a reasonable cost, so our grassroots Every Artist Insured campaign is continuing.
Our top priority is to ensure that our region's creatives understand their options and know how to sign up for coverage. Here's what you need to know for 2021:
2021 STIMULUS PACKAGE
The $1.9 trillion American Rescue Plan Act increases HealthCare.gov subsidies for middle-class and low-income Americans. This calculator, updated with 2021 premium data, provides estimates of premiums and subsidies. The extra subsidies will be retroactive to January 1. If you get your coverage from Healthcare.gov, you'll need to go back to the website after April 1 to request the extra discount.
NEW OPEN ENROLLMENT PERIOD
If you don't have health insurance, you'll have a new opportunity to enroll on HealthCare.gov, but only for a limited time. This new COVID-19 open enrollment period ends on August 15, 2021. The special enrollment period is open to anyone who needs 2021 health insurance. Consumers will not need to provide any documentation of a qualifying event, which is typically required for special enrollment period eligibility. Coverage will start the following first of the month. If you need assistance filling out the application in person or virtually or understanding plan options, call the Cover Missouri help line, 800/466-3213.
The regular open enrollment period on HealthCare.gov ran through December 15 (for coverage beginning January 1, 2021). Normally, you can't get 2021 coverage unless you qualify for special enrollment due to a "life event," such as losing other coverage, getting married or divorced, having a baby, gaining or losing income, or moving to a different state.
PRE-EXISTING CONDITIONS
Health insurers that provide HeathCare.gov plans can't deny coverage or charge more because of a pre-existing condition, such as asthma, diabetes or cancer.
SUBSIDIES
Unless you fall into the Medicare gap (explained below), there are two types of subsidies available, so getting and staying covered may cost less than you think. Four out of five Missourians who enroll on HealthCare.gov qualify for financial help to lower the cost of their monthly premiums. If your income is between $12,760 and $51,040 (for an individual) or $26,200 and $104,800 (for a family of four), you'll be eligible for this subsidy, also known as premium tax credits. If your income is at or below 250 percent of the poverty level — $31,900 (for an individual) or $65,500 (for a family of four), you'll also be eligible for cost-sharing reductions (money the federal government pays to help cover out-of-pocket healthcare costs). Check out this subsidy calculator.
WHAT ABOUT MEDICAID EXPANSION?
On August 4, Missouri voters approved a constitutional amendment that will open Medicaid eligibility to more than 230,000 non-disabled adults without children beginning July 1, 2021. So, for the first half of 2021, many artists will make too much money to qualify for Medicaid but not enough money to qualify for HealthCare.gov subsidies. The forthcoming expansion will close that frustrating coverage gap. Meanwhile, if you're in this low-income group, you may be able to obtain access to health care by contacting Gateway to Better Health, a temporary health care program for uninsured adults in St. Louis City and County. The program is designed to provide uninsured adults a bridge in care until they are able to enroll in health insurance coverage options available through the ACA. Or you could move to Illinois, where Medicaid was expanded!
ESTIMATING YOUR INCOME
As we are all well aware, many artists are experiencing sharp pandemic-related reductions in their incomes that could continue well into 2021. Under the ACA, eligibility subsidized health insurance through HealthCare.gov is calculated using household Modified Adjusted Gross Income. When you fill out an application, you'll need to estimate what your household income is likely to be for the coming year. Make your best guess. To see sources of income that should be included, consult this chart.
If your estimated income is drastically different than what was reported on your last IRS tax return, your HealthCare.gov application may trigger a Data Matching Issue (DMI).  You'll be asked you to submit documents to confirm your application information. And remember, if your estimated household income changes during 2021, be sure to update your application on the My Account page or by calling the HealthCare.gov Consumer Call Center (800-318-2596).
SHOP AND SAVE
Enrolling in an affordable plan or staying covered may require some shopping around. Four companies — Ambetter/Celtic (Centene), Antheum, Cigna and WellFirst Health (SSM Health) and are offering plans for St. Louis City and St. Louis County residents. There are 53 options to explore. If you purchased 2020 coverage and don't shop again, you'll be automatically re-enrolled. Be aware that your plan may not meet your current needs and it may not be the best possible deal.
If you'll be enrolling for the first time, you can make the process easier by gathering this information before you start your application. It's important to understand key health insurance terms, so you'll know what services your plan will cover:
• Deductible: The amount you owe for covered health care services before your health insurance or plan begins to pay.
• Copayment: An amount you pay as your share of the cost for a medical service or item, like a doctor's visit.
• Coinsurance: Your share of the cost for a covered health care service, usually calculated as a percentage (like 20%) of the allowed amount for the service.
• Premium: The amount you pay for your health insurance or plan each month.
• Network: The doctors, hospitals, and suppliers your health insurer has contracted with to deliver health care services to their members.
CHOOSING A PLAN
Insurance plans fall into "metal" categories based on how the costs of care are shared between you and the insurance company. All plans will cover the same 10 essential health benefits, including yearly doctor visits, trips to the emergency room, and prescriptions. Silver plans fall in the middle and are the most common choice of HealthCare.gov shoppers. If you qualify for "cost sharing reductions" you can save on deductibles, copayments, and coinsurance when you get care — but only if you pick a Silver plan. There are also catastrophic health plans for people under age 30, which provide protection for worst-case scenarios. These plans have low monthly premiums and very high deductibles.
FREE ENROLLMENT ASSISTANCE
Find local enrollment assistance here or call 800-466-3213 to set up and in-person or virtual appointment.  The HealthCare.gov Consumer Call Center (800-318-2596) is open 24/7. Late evening or overnight hours are the best time to call.
SHORT TERM PLANS: BE CAUTIOUS
Insurers have been given more latitude to sell short-term plans that may be less expensive than more comprehensive plans. Note that these short-term policies are never sold on HealthCare.gov and consumers who are eligible for HealthCare.gov subsidies cannot use them to buy these policies. If you consider this option, read the fine print. Limitations on specific treatments may be included, limits on the amount of care covered are typical, and be aware that a pre-existing condition may disqualify you entirely. For more information, see ACA Open Enrollment: For Consumers Considering Short-Term Policies.
SUPREME COURT ACA LAWSUIT
On November 10, the Supreme Court heard oral argument in California v. Texas, the lawsuit challenging the constitutionality of the ACA. At least five members don't seem inclined to strike down the entire law. A decision is not expected until spring 2021. Throwing the ACA out completely would have far reaching consequences for our nation's healthcare system. But while it's still possible that the Court could overturn the ACA, it's also possible that Congress will pass legislation to preserve the ACA's consumer protections.
Every Artist Insured is made possible by support from the Regional Arts Commission.