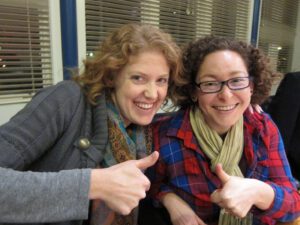 We offer workshops for individual artists and arts organizations. More free webinars are coming soon.
BUSINESS EDGE
This series is designed to increase the business savvy of our region's artists. Offered annually, our core seminars cover career planning, marketing, taxes, copyright and contracts/negotiation skills. Additional seminar topics may be discipline specific or how-to.
Critical Care: Essential Documents
Monday, Dec. 14 at 6:30 PM
As the pandemic continues, deciding what sorts of treatments you would want (or not want) if you become unable to make medical decisions for yourself, and who you want to make those decisions for you — and then documenting those wishes and sharing them with loved ones makes good sense. Attorney Robynn Ragland, Armstrong Teasdale, will explain living wills, health care powers of attorney, and HIPAA authorizations so you and your loved ones can be prepared for worst-case scenarios.
LLC CLINIC (webinar)
Saturday, December 5 at 9:30 AM
Whether you're thinking about forming a limited liability company or already have one, find out if this business structure really is for you. Attorney Glennetta Haymon will cover all the basics, including how to form and run an LLC, operating agreements, when you can be held personally liable and how LLCs are taxed. Twenty-minute telephone consultations, if needed, will be scheduled in December.
ACCIDENTAL ARTS ADMINISTRATOR (webinars)
Monday, December 7 at 4:00 PM and Tuesday, December 8 at 4 PM
Are you a choreographer who runs a dance company? Did you major in philosophy or art history? Are you someone with a 9-5 job who serves as the treasurer of an arts organization in your "spare" time? You're an accidental arts administrator! This two-session seminar, which is co-presented by the Arts and Education Council, Missouri Arts Council and Regional Arts Commission, covers working with a board of directors, marketing, fund-raising and financial management. Participants receive a 100-page manual. The Tuesday session covers strategic planning. This interactive, jargon-free workshop will help you develop an approach to planning that answers your organization's big questions and enables your staff and board members to think and act strategically.
QUICKBOOKS FOR NONPROFITS
Spring 2021 
This two-part, hands-on training for PC users with little or no accounting or QuickBooks experience is team taught by Anders CPAs + Advisors. The training will cover both QuickBooks Pro (destop version) and QuickBooks Online and includes optional pre- and post-sessions on bookeeping basics and payroll. Tuition covers both days. Sorry, no discounts for attending just one day. Seating is limited! Register at least 24 hours in advance and pay $40 per organization plus $15 for each additional person from the same organization. Tuition is $60 at the door.
FINANCIAL STATEMENT CLINIC
Winter 2021
Regional Arts Commission, 6128 Delmar
Need another set of eyes? A team of volunteer accountants will review your organization's year-end financial statement. Our CPAs will be using this sample (intended for small arts organizations), which includes the required Statement of Financial Position and Statement of Activities. They'll be looking for clear presentation that will inspire the confidence of the grant panelists. Please note that the volunteers will not be reviewing program budgets. If you (or someone from your organization) would like a FREE one-on-one consultation, please send an email with the person's name, email address and your organization's name. We'll be making appointments in 15-minute blocks.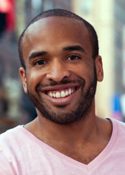 "Business Edge workshops are a great resource for local artists to not only learn about the business side of their craft but also to network with like-minded artists and form new relationships."
Dannie Boyd
photographer