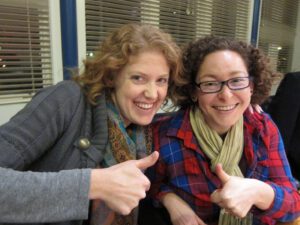 We offer professional development for creatives and arts organizations. To request a scholarship, please contact us.
BUSINESS EDGE
This series is designed to increase the business savvy of our region's artists. It will continue in early 2023.
LLC CLINIC 
Spring 2023
Whether you're thinking about forming a limited liability company or already have one, find out if this business structure really is for you. An attorney will cover all the basics, including how to establish and run an LLC, operating agreements, when you can be held personally liable and how LLCs are taxed. Twenty-minute consultations with lawyer-accountant teams will follow.
EVERY ARTIST INSURED
Monday, December 5 at 6:30 PM (webinar)
Are you covered? With more generous subsidies on HealthCare.gov and the expansion of Medicaid, every artist should now be able to obtain health insurance. Geoff Oliver, Legal Services of Eastern Missouri, will define confusing terminology, explain how set up a HealthCare.gov account, select an affordable plan with full benefits, and verify your income. And if you qualify for Medicaid (single individuals with an annual income of about $18,754), you'll learn how to apply. This webinar is FREE.
ACCIDENTAL ARTS ADMINISTRATOR
Monday, December 12, and Tuesday, December 13, 4:00 to 6:30 PM (in-person)
Regional Arts Commission, 6128 Delmar
This two-session seminar is co-presented by the Arts and Education Council, Missouri Arts Council and Regional Arts Commission. The first session covers working with a board of directors, marketing, fund-raising, and financial management. Participants receive a 75-page manual. Tuesday's interactive, jargon-free session will help you develop an approach to planning that answers your organization's big questions and enables your staff and board members to think and act strategically. Learn together: tuition is $20 and $5 for each additional person from the same organization who attends. Sorry, no discounts for attending just one session.
QUICKBOOKS FOR NONPROFITS
Fall 2023
FINANCIAL STATEMENT CLINIC
Winter 2023
Regional Arts Commission, 6128 Delmar
Need another set of eyes? A team of volunteer accountants will review your organization's year-end financial statement. Our CPAs will be using a sample (intended for small arts organizations), which includes the required Statement of Financial Position and Statement of Activities. They'll be looking for clear presentation that will inspire the confidence of the grant panelists. Please note that the volunteers will not be reviewing program budgets. If you (or someone from your organization) would like a FREE one-on-one consultation, please send an email with the person's name, email address and your organization's name. We'll be making appointments in 15-minute blocks.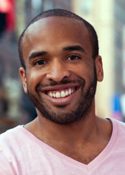 "Business Edge workshops are a great resource for local artists to not only learn about the business side of their craft but also to network with like-minded artists and form new relationships."
Dannie Boyd
photographer