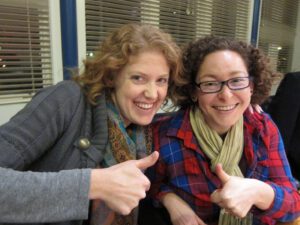 We offer affordable workshops for individual artists and arts organizations. Can't afford to pay? Please contact us to request a scholarship.
BUSINESS EDGE
Fall 2018 at The Stage at KDHX, 3524 Washington Avenue in Grand Center.
Metered street parking (and free parking along Samuel Shepard Drive).
This series is designed to increase the business savvy of our region's artists. Offered annually, our core seminars cover career planning, marketing, taxes, copyright and contracts/negotiation skills. Additional seminar topics may be discipline specific or how-to. In all, ten Business Edge seminars are offered annually.
Thanks to our co-sponsor: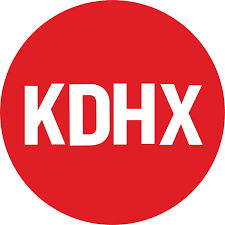 A Crash Course in the Science of Happiness
Monday, October 8, 6:30-8:30 PM
Our society sends us many messages about what should make us happy (which many people buy into — literally). What does the research in Positive Psychology, a field that emphasizes the positive side of human nature, suggest about the validity of these messages? The results may surprise you and will inform both your life choices and your creative practice. Presenter: Tim Bono, PhD, Washington University
The Art of Crowdfunding
Monday, October 15, 6:30-8:30 PM
Thinking about launching a crowdfunding campaign? Using local examples, Cheri Renee, Inventors Association of St. Louis, will explain the differences and requirements, pros and cons, in addition to the benefits and risks associated with the most popular platforms. And Dan Parris, SpeakUpProductions, will provide tips for making a successful crowdfunding video.
21 Effective Marketing Tactics for Creatives
Monday, October 29, 6:30-8:30 PM
So, all 21 tactics may not be right for you but you'll go home with principles, strategies, tools and resources that will help you share your work with a larger audience. Presenter: Bronwyn Ritchie, Rodgers Townsend,
What's in a Name?
Monday, November 12, 6:30-8:30 PM
A great name alone won't make or break a band or brand, but it can certainly help. Our panel Alonzo Lee, a two-time Grammy Award-winning producer, songwriter and engineer of The Trak Starz; and other experts will cover band name essentials. Then Kevin Haynie, YourTrademarkAttorney.com, will explain why your band name should (or shouldn't) be protected by a trademark.
LLC Clinic
Fall 2018
Whether you're thinking about forming a limited liability company or already have one, find out if this business structure really is for you. Attorney Laura Villa will cover all the basics, including how to form and run a LLC, operating agreements, when you can be held personally liable and how LLCs are taxed. Then you'll have an opportunity to spend 20 minutes talking one-on-one with a volunteer lawyer-accountant team. Consultations are scheduled in person that morning and may not be available if you do not register in advance. Your $15 tuition covers our referral service fee, so you can be matched with an attorney or accountant, if needed, after the clinic.
Accidental Arts Administrator
Fall 2018
Are you a choreographer who runs a dance company? Did you major in philosophy or art history? Are you someone with a 9-5 job who serves as the treasurer of an arts organization in your "spare" time? You're an accidental arts administrator! This two-session seminar, which is co-presented by the Arts and Education Council, Missouri Arts Council and Regional Arts Commission, covers working with a board of directors, marketing, fund-raising and financial management. Participants receive a 100-page manual. The second session covers strategic planning. This interactive, jargon-free workshop will help you develop an approach to planning that answers your organization's big questions and enables your staff and board members to think and act strategically. Advance registration is $20 per organization plus $5 for each additional person from the same organization who attends. Registration at the door is $40 per person. Tuition covers both sessions. Sorry, no discounts for attending just one session.
QuickBooks for Nonprofits
Fall 2018
This two-session hands-on training for PC users (Desktop and Online versions) with little or no accounting or QuickBooks experience is team taught by Anders CPAs + Advisors. The advance registration fee, which covers both sessions, is $40 per organization plus $15 for each additional person from the same organization.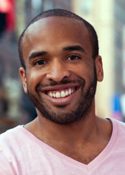 "Business Edge workshops are a great resource for local artists to not only learn about the business side of their craft but also to network with like-minded artists and form new relationships."
Dannie Boyd
photographer