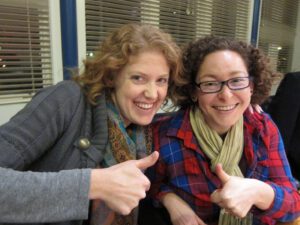 We offer affordable workshops for individual artists and arts organizations. Can't afford to pay? Please contact us to request a scholarship. Unless otherwise noted, workshops are held at the Regional Arts Commission, 6128 Delmar.
BUSINESS EDGE
This series is designed to increase the business savvy of our region's artists. Offered annually, our core seminars cover career planning, marketing, taxes, copyright and contracts/negotiation skills. Additional seminar topics may be discipline specific or how-to. In all, ten Business Edge seminars are offered annually.
Copyright Clinic
Monday, April 2 (6:30 p.m. to 9:00 p.m.)
Do you have pressing questions about copyright? Here's your chance to learn the fundamentals from Attorney David E. Crawford. Then you'll have an opportunity to spend 15 minutes talking to a volunteer lawyer. Consultations will be scheduled in person that evening and may not be available if you do not register in advance.
Licensing Copyrighted Works
Monday, April 23 (6:30 p.m. to 9:00 p.m.) FREE
Attorney Mary Ann Wymore, Greensfelder, will cover common terms and conditions found in copyright licenses, the difference between a license and an assignment and exclusive v. non-exclusive licenses, splitting of rights, recording and maintaining your rights with the Copyright Office, works made for hire, termination rights and different types of payment terms. This discussion will also address open source and creative commons licenses. Presented in collaboration with the Copyright Alliance and World IP Week.
Tax Prep Clinics

Thursday, March 15
4:30 p.m. to 7:00 p.m. by appointment only
Metropolitan Artist Lofts, 500 N. Grand
in collaboration with Gateway EITC Community Coalition
This clinic is just for artists who live in the Arcade Apartments, Metropolitan Artist Lofts and Leather Trades Artist Lofts. Space is limited. Please book no later than March 8. To make an appointment, send an email with your name, loft building and cell phone number. Note: The income guideline limit for this clinic is $54,000. The volunteers can prepare Form 1040/1040EZ with Schedule A, Schedule B and C (up to $25,000 of self-employment income), and the forms for earned income tax credit and the child tax credit. Sorry, the team cannot assist you if you had depreciation, cost of goods sold, paid employees, a home office or rental income. You'll need to bring all W-2s and 1099s, your 2016 tax return and other documents (a full list will be sent with your appointment confirmation).
LLC Clinic
April 21
Whether you're thinking about forming a limited liability company or already have one, find out if this business structure really is for you. An attorney will cover all the basics, including how to form and run a LLC, operating agreements, when you can be held personally liable and how LLCs are taxed. Then you'll have an opportunity to spend 20 minutes talking one-on-one with a volunteer lawyer-accountant team. Consultations are scheduled in person that morning and may not be available if you do not register in advance. Your $15 tuition covers our referral service fee, so you can be matched with an attorney or accountant, if needed, after the clinic.
Accidental Arts Administrator
April 9 and 10, 4:30-7:00 p.m.
Are you a choreographer who runs a dance company? Did you major in philosophy or art history? Are you someone with a 9-5 job who serves as the treasurer of an arts organization in your "spare" time? You're an accidental arts administrator! This two-session seminar, which is co-presented by the Arts and Education Council, Missouri Arts Council and Regional Arts Commission, covers working with a board of directors, marketing, fund-raising and financial management. Participants receive a 100-page manual. The second session covers strategic planning. This interactive, jargon-free workshop will help you develop an approach to planning that answers your organization's big questions and enables your staff and board members to think and act strategically. Advance registration is $20 per organization plus $5 for each additional person from the same organization who attends. Registration at the door is $40 per person. Tuition covers both sessions. Sorry, no discounts for attending just one session.
QuickBooks for Nonprofits
Fall 2018
This two-session hands-on training for PC users (Desktop and Online versions) with little or no accounting or QuickBooks experience is team taught by Anders CPAs + Advisors. The advance registration fee, which covers both sessions, is $40 per organization plus $15 for each additional person from the same organization.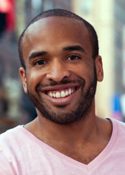 "Business Edge workshops are a great resource for local artists to not only learn about the business side of their craft but also to network with like-minded artists and form new relationships."
Dannie Boyd
photographer