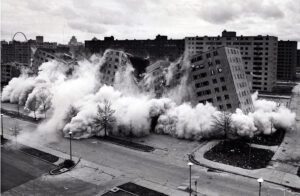 Whether or not your team is going to be compensated, you should create a paper trail while you're in production. To simplify that task, we are providing a sample personal release form. We also are providing a sample deal memo for cast and a sample deal memo for crew members. Also included here are sections on paying your cast and crew and on working with SAG actors and children.
Personal Releases
When those appearing in your film sign a release form, they are relieving you from legal liability. In other words, the person is promising not to sue you for legal claims such as invasion of privacy, unauthorized use of name or likeness for commercial purposes (right of publicity) or defamation. The releases are much easier to get during the shoot than after. However, if you feel like you have been defamed during this process, you may want to look into a California defamation lawyer, or one similar to where you are based, to see how you can sort through this legal issue in a professional way.
Documentary filmmakers have some leeway when it comes to releases, so getting a signed form from a passerby or everyone in a crowd is not necessary on First Amendment grounds. However, obtaining consent in writing (rather than on tape) from each person – including extras – whose name, likeness or identity will be included in your film is highly recommended.
In some states the consent must be in writing and, as with any contract, the forms will help avoid misunderstandings. Please note that those being asked to sign releases must be 18 years old. If they are younger than 18 you must get the consent of the minor's parent or guardian.
Our sample personal release form gives the filmmaker permission to use the likeness of the person who signs the form in any way she/he sees fit, including advertising. This is often known as an unlimited release.
You may have heard that in order to make the release a valid contract you must make a token payment. While this practice is common, it is not required. The opportunity to appear in a film, screen credit or a complimentary DVD are examples of "consideration," which is the exchange of promises that is the basis of every contract.
Finally, if you are making a film based on someone's life story, your release agreement should include additional language that defines life story and addresses the subject's right (or lack therof) to control shooting and the final cut. For examples, see The Pocket Lawyer for Filmmakers by Thomas A. Crowell and Clearance & Copyright by Michael Donaldson. Be aware that the right of privacy and the right of publicity vary from state to state.
Note: If you formed an LLC or some other business entity in order to make your film, then the business must be listed as the filmmaker.
Compensation (Or Not)
Everyone should know prior to the first day of work if they will be compensated (and how much and when). No and low-budget filmmakers often defer compensation. In other words, the cast and/or crew members agree to be paid (or receive an additional sum) only if the film is distributed commercially.
The key to this seemingly cozy practice is to be sure that all details for everyone involved are very clear and specific at the outset, including precisely how the arrangement will work and what will trigger the payment(s). The common practice is to tie deferred compensation to surplus revenue with a certain predetermined percentage being split by all those owed payment. Calculating percentages and what constitutes a profit and when can be very tricky and should involve advice from a lawyer or an accountant, and you can visit this website to find your business lawyer in Kansas. Of course, this a problem we hope you will encounter!
Tax Forms
If you will be paying on a fee basis, be sure to get a signed IRS W-9 Form. If you pay an independent contractor $600 or more in a calendar year, including equipment or kit rental, you are required to issue that person a 1099-MISC Form and file the summary Form 1096 with the IRS.
If you will be paying wages, be sure to get the employee to complete W-4 (federal) and state tax forms, which help determine the appropriate withholding. To download the Illinois and federal forms, click here. To download the Missouri and federal forms, click here.
Employees should also complete Form I-9, which verifies that they are not working in the United States illegally. Forms and instructions are available on the U.S. Citizenship and Immigration site.
Talent Paymaster Services
We recommend using a talent paymaster service, such as Falcon Paymasters. If you do, the paymaster will be the employer of record, which can be a good way to get workers' compensation coverage. There is space on our sample deal memos to include that information.
SAG (Or Not)
Of course, it is your choice whether you want to use union or non-union actors. There are no guidelines regarding pay for non-union actors, but there are for Screen Actors Guild (SAG) members.
In 2005, SAG came up with some new rules for their members regarding their participation in independent films. Don't be discouraged. The agreements for shorts (35 minutes or less and budgets less than $50,000) and ultra low-budget productions (total budget of less than $200,000) are fair and user-friendly. Sample agreements are posted online. SAG also has a special agreement that allows its members to participate in the 48 Hour Film Project.
However, some filmmakers have found the conditions of the ultra low contract don't apply to their films. For this perspective, read The Truth About the SAG Ultra Low Budget Agreement, an article by John G. Thomas.
SAG actors or not, we encourage you to consider using the union's reasonable work rules covering hair and costumes, length of the workday, meal breaks and rest periods. We also encourage you to use the union's contract language addressing both hazardous work and nudity. The hazardous work provision requires the actor's express written consent prior to the commencement of the performer's services.
The nudity guidelines require advanced notification (prior to the interview or audition), closing the set to all individuals having no business purpose in connection with the project, no still photographs (other than production stills made by the photographer assigned to the production) and provisions for doubling.
Child Labor
W.C. Fields griped about performing with dogs and children because they stole the spotlight. Of course, working with kids can be tricky for a number of reasons. Make sure to adhere to child labor laws and obtain the proper documentation so they can work.
Generally, child labor provisions restrict the employment of youth below the age of 18 to no more than 20 hours per week when school is in session and limits their ability to work around dangerous equipment and machinery. Although companies that maintain proper safety regulations and use the appropriate Platforms and Ladders to operate or clean machinery and equipment might be less likely to face safety problems, employing untrained youth for work could still pose a certain degree of risk. In addition, work certificates may also be required to employ youth during the school year.
Missouri requires children who are under age 16 who work in the entertainment industry to obtain free work permits. The Division of Labor Standards has defined "employ" quite broadly, interpreting benefits such as complimentary tickets or T-shirts as "other remuneration." A permit for entertainment work can be obtained online. The form, Entertainment Work Permit Request LS-37, must be submitted to the Division with proof of birth. Turnaround time is generally within 48 hours. For more information, contact the Division of Labor Standards at 573-751-3403.
In Illinois, minors under the age of 16 appearing in theatrical productions must have an employment certificate prior to employment. Several documents are required when applying for a work permit. They include an employer's statement of intention to employ, proof of age, parental approval, a medical statement and a statement from the principal (if the applicant will be working during the school year). An additional waver is needed for night filming. A permit is required and can be obtained online. For more information, click here, or call the Child Labor Hotline at 800-645-5784.
Remember, the permit process is intended to ensure the safety and well-being of minors. A parent or guardian should accompany children on the set, and they should be given appropriate meal breaks, normal workdays, rest breaks and safe facilities to rest. Parents should give written consent to any stunts or unusual athletic or acrobatic activity. Minors should not be required to work in any hazardous situation that puts them in clear and present danger, regardless of parental consent.
For information about child entertainment laws in other states, visit the U.S. Department of Labor Employment Standards Administration Wage and Hour Division.
Cast Deal Memos
Deal memos are a short and sweet way to spell out your agreement with your actors, extras and crew members. Our sample cast memo is designed for no- or very-low budget films, so it doesn't include a line about dressing rooms or spaces for agent, manager or publicist contact information.
Please note that the form is not a substitute for an open, upfront discussion. Be clear about all the important details – schedule, meals, rest periods, travel, per diems, and screen credit. Talent should sign the forms and be given copies.
Note: If you formed an LLC or some other business entity in order to make the film, then the business must be listed as the filmmaker.
Crew Deal Memos
A deal memo is not a substitute for an open, upfront discussion. Be clear about all the important details – schedule, meals, rest periods, equipment and kit rental fees and responsibility for loss or damage, petty cash procedures, travel and per diem and screen credit.
Our crew member deal memo includes a brief personal release provision and makes it clear that the crew member has no copyright interest in the film. Crew members should sign the forms and be given copies.
Note: If you formed an LLC or some other business entity in order to make the film, then the business must be listed as the filmmaker.