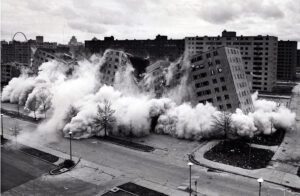 Navigating the complex world of music rights, clearances and licenses can be downright confusing. Nonetheless, it is crucial that you do so and do so correctly – otherwise, you're bound to be disappointed or worse.
Many filmmakers don't worry about music until late in the filmmaking process. This is when they discover that the music they want (or have already used in the film!) turns out to be more expensive than anticipated or that delays in clearing the music will push back production schedules. So the sooner you know what music you can use and how much it will cost, the better off you will be. You can look on music blogs such as hooliganrocknroll.com, which is run by an audio engineer who has had their music featured in short films. You may be able to gain a better background on the process and what that could mean for your music. If budget is an issue then filmmakers can Find premium and curated royalty free music online at websites such as shockwave-sound.com, as well as others, so they are able to save the money that they need to.
Filmmakers face different obstacles depending on the source of the music – original or pre-existing. For pre-existing music the greatest challenge (in addition to the expense) is determining who needs to give consent because, in most cases, there are multiple owners involved, such as publishing companies and record companies. Also, there are several kinds of rights involved in the licensing process. Be aware that you will need clearance even if you use a few bars of a song and that changing lyrics or hiring a sound-alike is not a defense against copyright infringement. Using original music or music from unsigned bands or music stock sources will be less expensive and less complicated, but may involve artistic compromises.
Keeping track of the music used in your film can be a formidable task. We encourage you to use a music cue sheet, which will serve multiple purposes from inception through the final cut and, with any luck, beyond. Our sample music cue sheet was created in Excel.
Original Music
The easiest and least complicated way to get music into your film is to create the music yourself. Time to dust off the old four-tracker! By creating original music, you will avoid many hassles. But if you're not a gifted composer and musician, don't worry – there are other options.
One affordable alternative, recommended by St. Louis filmmakers, is to work with local bands, which typically are self-published and will control both sync and master-use rights (see below). Most local bands will let you use a song at a low cost, or even agree to let you use it for free in return for the exposure they'll get from being credited in the film. To avoid misunderstandings and create your paper trail, we strongly recommend using a permission form.
Composers & Songwriters
Another option is to hire a composer or songwriter to create music for your film. This option may be appealing as it avoids some problems that arise when trying to obtain musical clearance (which we'll touch on later). When commissioning a composer or a songwriter, you will most likely want to use a contract (Sample Work-For-Hire Agreement). This will ensure that you own the copyright in the score or song. If you will not own the rights, you should prepare a permission form.
Production Music Libraries
One of the easiest and least expensive methods to obtain music is through a production music library (sometimes known as a stock music company). The libraries own all of the publishing and sound recording rights to the music, which they license for use in a variety of media – film, commercials, television programs, software, corporate videos and the Internet. Most of the companies also license sound effects. There are many large and small libraries in this business and all genres of music are available.It is important to pay attention to the terms of the licensing agreement because the agreement will likely restrict the use of the work. Although the different kinds of rights are explained below, we strongly suggest reviewing the agreement with an attorney.
Pre-Existing Music
If you have deep pockets and are determined to use pre-existing music, the process involves three time-consuming steps:
• Determine who owns the rights, which may require contacting multiple parties because ownership is usually split.
• Negotiate the terms for all of the necessary rights and the associated licensing fees.
• Put it all in writing (usually done by the publishers and record companies).
Generally there are two separate copyrights for any given song: the composition, owned by the publishing company (requiring a sync license), and the particular recording, typically controlled by the record label (requiring a master use license). While contacting the artist directly can bring encouraging news, artists sometimes don't know what rights they really control and very quickly (or not quickly enough because your request is not a top priority) you may have to get involved with their managers or lawyers.
Locating copyright holders can be a lot of work, and music clearance is a highly specialized field that requires persistence and patience. So, you may want to use a music clearance and licensing company. The company will "sell you" its extensive experience and established relationships with music publishers, record companies and attorneys some of whom may have super-sized egos. Their employees can conduct all the research, determine what rights you need, negotiate favorable terms and avoid costly mistakes. They know what questions to ask and how agreements should be structured. For a list of reputable music clearance companies, consult Getting Permission: How to License & Clear Copyrighted Materials Online and Off by Richard Stim or visit Kohn on Music Licensing.
If you don't use a music clearance company, we encourage you to work with an attorney who is experienced in music-clearance procedures because going it alone can be a daunting task. Of course, you can always do the preliminary legwork yourself. Begin with the liner notes and Amazon.com. Other good sources of information are The Harry Fox Agency, which issues mechanical licenses on behalf of publishers so you can make a new recording of a song, and the three performance rights societies: ASCAP, BMI and SESAC, which all represent songwriters and publishers and have extensive online databases.
Remember to keep track of all your research (one of several reasons to create that music cue sheet). And when you start the negotiation process with the various parties, you'll need to be prepared to provide a lot of information (in writing):
• The composition title, author(s), publisher, source of the recorded track.
• Specific intended use, including length (e.g., 30 seconds of background music or 2 minutes playing under the credits).
• Brief synopsis of the film.
• Film budget and music budget.
• Distribution plans (e.g., student film contest, indie film festival).
• Rights being requested, including territory (probably U.S. only, unless you are planning on submitting to foreign film festivals).
• Information on other music that may be used in the film.
Fees will vary greatly. To save money, you may want to start with festival rights and then renegotiate if you find a distributor. And as you begin the negotiation process you should be aware of a common practice known as "most favored nations." A most favored nations clause will require you to pay every licensor the same (usually higher) rate if one subsequently gets more favorable terms.
For more information, read ASCAP's Music, Money, Success and The Movies.
We also recommend the following books:
• Copyright & Clearance by Michael Donaldson
• Getting Permission: How to License & Clear Copyrighted Material Online and Off by Richard Stim
• The Permission Seeker's Guide Through the Legal Jungle by Joy R. Butler