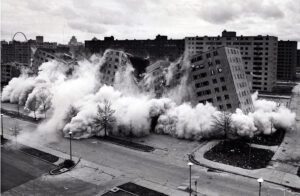 Filmmakers need to do what they can to make sure that they cover all of their legal bases. Like most small businesses, filmmakers also need someone to crunch numbers and prepare tax returns.
Lawyers
A low-budget short, while raising the same basic legal issues as a full-length feature, may not appear to warrant the expense of hiring an attorney. But even guerrilla filmmakers can benefit from legal advice because it is much easier to prevent problems than it is to solve them.
Be aware that model contracts, including the agreements posted on this site, should be tailored to the specific needs of your project. Also, sample forms usually are based on the laws of a particular state and may not have been revised to address subsequent changes in the law.
If you are raising money from private investors, you absolutely should seek legal counsel to ensure compliance with federal and state securities laws. Likewise, we encourage you to get assistance with music clearance.
An attorney can help with the following:
• Choosing the type of business organization that best suits your needs.
• Option agreements and other issues relating to underlying rights, such as life-story agreements.
• Preparing, reviewing and negotiating production agreements.
• Rights clearance.
• Title searches.
• Privacy, publicity and defamation issues.
• Reviewing material for E&O insurance purposes.
• Union and guild concerns.
• Copyright and trademark registration.
• Employment matters.
• Obtaining permits for film locations.
• Financing strategies.
• Using tax-incentive film and production credits to finance projects.
• Reviewing and negotiating distribution agreements.
• Giving practical advice on business problems.
When seeking an attorney's counsel, be as prepared as possible. Collect pertinent documents, do your research and prepare your questions ahead of time, ideally in writing.
You may qualify for free or reduced-rate assistance from a volunteer lawyers for the arts organization. If you live in Southwestern Illinois or Eastern Missouri and would like a referral to an attorney, please complete apply for assistance.
Accountants
If your business recordkeeping style leans more towards shoeboxes than QuickBooks, when more than one person will be handling the money or if you have formed a production company, you should seek guidance from a qualified accountant.
Services may include:
• Starting and keeping an accounting system for the accurate and timely recording of cash receipts, disbursements and operating expenses.
• Setting up an easy-to-use petty cash system.
• Preparing periodic financial statements.
• Setting up payroll or suggesting a talent paymaster service.
• Interpreting confusing capitalization provisions. (Because filmmakers usually incur most of their expenses before their films will produce income, they may be required to capitalize expenses and recover (deduct) them over the period of time that the film is producing income rather than writing off the expenses in a single year. Several different provisions apply depending on the filmmaker's business structure and the budget of the film.)
• Preparing local, state and federal income tax returns.
• Providing counsel on financial matters such as budgeting and cash-flow projections, installing or upgrading accounting systems, cost control, compensation of personnel and records management.
To find an accountant, you may want to get a suggestion from a friend, particularly another filmmaker, or a reference from another professional, such as an attorney. Ask about the quality of the accountant's work, responsiveness to questions and ability to complete tax returns in a timely manner.
When selecting a certified public accountant (CPA), accounting service or outside bookkeeper, ask the following questions:
• Are you a CPA? (Not all accountants are CPAs. To be licensed, certified public accountants pass a rigorous exam, work for a year on the professional staff of a public accounting firm or the IRS, and complete annual continuing education requirements.)
• Are you familiar with filmmaking?
• What is your fee structure?
• What is your billing procedure?
• Who will be assigned to work with me?
If you live in our service area and apply for assistance we can refer you to an accountant.