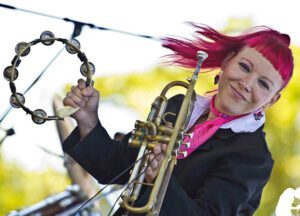 Is it time to start looking for others to help promote and protect your band's interests? That is where professionals like attorneys, accountants, managers and agents come into play.
Managers and Agents
The exact difference can be confusing because managers and agents often fulfill many of the same roles. A manager is the person who advises you or your band in every aspect of your career from what you wear on stage to choosing a producer and selecting agents, attorneys, and accountants. On the other hand, agents in the music business seek out and negotiate agreements for your live appearances.
Managers (often known as personal managers) serve a variety of functions. They direct, advise, counsel, and develop your career. The managerial role is often considered the most important member of a band's professional team. It can also be the most frustrating, particularly when your career is not progressing as you would like and you feel locked in for a long term with the wrong manager.