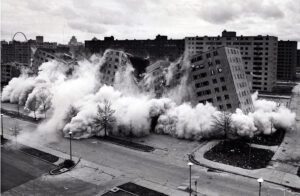 Movie mogul Sam Goldwyn was right: "A verbal contract is not worth the paper it is written on." Although many of us prefer to conduct business on a handshake, vague verbal agreements can result in ugly misunderstandings.
Most disputes are not intentional but rather the result of confusion that could have been avoided by a focused discussion delineating responsibilities followed by a written agreement. Of course, no piece of paper will compensate for a lack of integrity or mutual respect. Even when the parties completely trust a "gentleman's handshake," without a written contract, each is taking a risk that expectations might not be fully understood. In the event breaching contract occurs with one or more parties, a written contract is far more enforceable in a court of law than a verbal one. That's because written and signed agreements are the most reliable way to establish that a deal was actually made and what the agreed terms were.
Written contracts don't need to be end-all or strict if you don't require them to be. If there are any disputes in the contract they can be resolved with legal intervention from attorneys like shakfehlaw.com or re-negotiated if need be. Amendments to an existing contract can be made so long as this is well documented and signed by all parties involved. It is always a good option to choose to get legal counsel on board, especially if it is likely a tough case!
Putting the agreement in writing:
• Demonstrates that you are operating with the highest standards of professionalism.
• Reinforces the commitment. The process of writing down the contract's terms and signing the contract forces both parties to think about, and be precise about, the obligations they are undertaking.
• Clarifies the agreement. When the terms of a contract are written down, the parties are likely to create a more complete and thorough agreement that anticipates and then addresses potential problems.
• Encourages the parties to take their promises seriously. It is harder to back out from a written contract than an oral one.
• Keeps the parties from making up the rules as they go along.
• Guards against forgetfulness. With an oral contract, the parties may have different recollections of the agreement. A written agreement can eliminate disputes over who promised what and when.
• Indicates that the negotiation stage is over and that the final terms have been reached.
• Serves as a record of the agreement for others who were not the original negotiators or signatories.
• Provides reasonable assurance that the contract will be enforceable in court.
Our free guide, Anatomy of a Contract, provides negotiation tips, encourages artists to put agreements in writing and determine when they should seek legal counsel and explains the benefits of using mediation to resolve arts-related disputes.
Here are a few key points: Contracts do not have to be long and intimidating. Instead, they should be clear and specific, written in terms both parties can understand. Vague contract language can lead to misunderstandings, disputes and lawsuits. Use simple language that accurately expresses the agreement. At minimum, a contract should include:
• The date of the agreement.
• The names of all parties.
• A detailed description of the goods being sold or the service(s) being performed.
• The price or fee.
• A payment schedule.
• The signatures of all parties.
You may want to start with a sample agreement or deal memo like those provided on this site, which can serve as a discussion checklist. But remember, using model contracts with boilerplate (standard) provisions is like buying a suit "off the rack" – it will need to be custom-tailored to fit your specific situation. You could also think about using contract management systems from providers like Axxerion or similar. Using contract lifecycle management software can enable you to provide clearer contracts for both parties to easily understand and benefit from.
Well-crafted contracts anticipate contingencies. You may want to include an escape clause, a provision that allows the parties to be relieved from (get out of) any obligation if a certain event occurs.
One way to avoid litigation (or resolve a problem before it gets to the belligerent point of no return) is to agree, in advance, to mediate disputes. Usually, this is done in the contract. If you live in Missouri or Southwestern Illinois, we encourage you to include the following mediation clause in your arts-related agreements: All disputes arising out of this Agreement shall be submitted to mediation in accordance with the rules of the Arts Resolution Services, a program of the St. Louis Volunteer Lawyers and Accountants for the Arts.
Finally, before you sign any agreement, think about what could go wrong or what could make performance of your obligations difficult or expensive. Enter into the contract only if you believe that you can meet your commitments.
Sample Agreements
Also, we make available for download some basic agreements – Sample Collaboration Agreement, Sample Work-For-Hire Agreement, Sample Permission Form, Sample Personal Release Form, Sample Cast Member Deal Memo, Sample Crew Member Deal Memo, Sample Location Agreement – that can be used to anticipate and avoid certain legal problems. They are brief, easy-to-understand and evenhanded. We provide these forms with some reluctance because using forms found online is by no means an adequate substitute for the advice of an entertainment attorney. But we also believe that with access to plain-English information, some legal legwork is within the capability of filmmakers willing to spend the requisite time and energy.