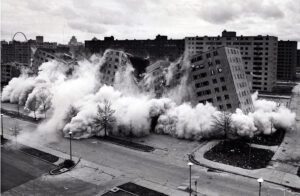 Aoki, Keith, et al. Tales from the Public Domain. A "graphic novel" introduction to copyright law, the story explains the film production process from copyright basics such as fair use, public domain and the impact of digital technology to different rights expectations.
Butler, Joy. The Permission Seeker's Guide Through the Legal Jungle: Clearing Copyrights, Trademarks and Other Rights for Entertainment and Media Productions. This book outlines detailed information for media producers seeking permission and clearing rights to use quotes, music, art, names, film clips and other protected materials. It discusses copyright, trademark, privacy, defamation and other laws relevant to clearing rights. In addition, it includes risk-minimizing techniques for licensing rights, as well as sample forms and other resources.
Crowell, Thomas. The Pocket Lawyer for Filmmakers: A Legal Toolkit for Independent Producers. This quick reference guide will help filmmakers make informed decisions on the legal aspects of film, video and TV production. It offers a manual on film contracts, a step-by-step guide to critical legal issues on and off the film set, and a quick reference to copyright and other intellectual property protection for filmmakers.
Dean, Carole Lee. The Art of Film Funding: Alternative Financing Concepts. A reference guide for creating the perfect pitch, inspiring your winning application, finding and connecting with funding organizations, making a successful "ask" and landing the money to make your film. Focus of the book is grant-writing, fund-raising parties and soliciting individual and corporate donations.
Donaldson, Michael. Clearance and Copyright: Everything the Independent Filmmaker Needs to Know. Provides advice for a wide range of rights issues filmmakers might encounter, beginning with initial acquisition of material through situations encountered in pre-production, production, postproduction and final release.
Garon, Jon. The Independent Filmmaker's Law and Business Guide. This guide answers a range of questions regarding legal, financial and organizational issues facing an independent filmmaker, including: founding a film company, securing locations, casting, shooting, granting screen credits, distributing, exhibiting and marketing. It also anticipates issues that arise from blockbuster hits, such as sound tracks, merchandizing and licensing.
Heins, Marjorie and Beckles, Tricia. Will Fair Use Survive? Free Expression in the Age of Copyright Control. A public policy report from New York University's School of Law discussing topics such as the legal landscape of copyright, the tension between IP ownership and free expression and the strengths and weaknesses of different claims and defenses.
Honthaner, Eve Light. The Complete Film Production Handbook. Step-by-step coverage of the production process, as well as essential forms for launching a production office, basic accounting procedures, and the role of the production team. It includes everything from checklists and sample pre-production and post-production schedules, to contracts and company policies relating to insurance, talent management, and customs and immigration details.
Stim, Richard. Getting Permission: How to License & Clear Copyrighted Materials Online & Off.  This book addresses the permissions process, explaining when authorization for the use of copyrighted materials is needed. It explains who to ask for permission, as well as when and how much to expect to pay for permission. The book also covers public domain, copyright research, fair use, academic permissions, elements of license and merchandise agreements, and more. It also includes agreements for acquiring authorization to use text, photographs, artwork, and music and information for web site owners.
Warshawski, Morrie. Shaking the Money Tree: How to Get Grants and Donations for Film and Video. Outlining the workings of the grant world, this book has guidelines on how to prepare your project for funding and approach fund-raising, write the perfect grant, acquire donations from individuals, and meet and talk with donors. It reviews obtaining grants and donations from individuals, foundations, government agencies, and corporations.
Warshawski, Morrie. The Fundraising Houseparty: How to Party with a Purpose and Raise Money for Your Cause. Explains the useful method of getting donations from individuals for a wide variety of nonprofit programs, from community education programs to individual arts projects. Sections cover elements of a successful houseparty, timeline instructions, sample invitations and donor cards and bibliographies.