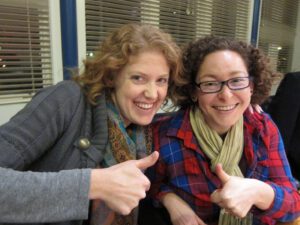 We offer professional development for creatives and arts organizations. To request a scholarship, please contact us.
BUSINESS EDGE
This series is designed to increase the business savvy of our region's artists.
The Creative Entrepreneur's Guide to Crafting a Business Plan
Monday, October 10 at 6:30 PM (webinar)
Learn how to create a focused one-page plan for your practice or a specific project. Rikki Henry, program manager at Center of Emerging Technologies, and Melissa Grizzle, director, entrepreneurial development at ITEN, will explain two planning models used by the start-up community. And you'll hear about how their organizations support our thriving entrepreneurial ecosystem.
Get Ready Now
Monday, October 17 at 6:30 PM (webinar)
Our region's devastating flash flooding underscored the importance of being prepared for natural disasters. Carrie Cleveland, director of education and outreach at CERF+ will join us from Vermont to discuss risk assessment, studio safety, emergency preparedness, documentation and safe storage, business insurance, and more. Attend and you'll be eligible for a chance to win $500 that you can use to safeguard your workspace and creative practice.
Artist as Bookkeeper
Monday, November 7, 6:30-8:00 PM (in-person)
Centene Center for the Arts, 3547 Olive in Grand Center
Get a jump on your 2023 recordkeeping with CPA Jan Roberg, owner of Roberg Tax Solutions. Maintaining an organized system will allow you to keep track of your freelance or creative business income and expenses and ensure that you don't pay more taxes than you owe. Our special guest is Jan's husband, Mark Witzling, artist and Craft Alliance's executive director.
LLC CLINIC 
November 12, 9:30 AM to Noon (in-person)
High Low Listening Room, 3301 Washington in Grand Center
Whether you're thinking about forming a limited liability company or already have one, find out if this business structure really is for you. Attorney René Morency, Sandberg Phoenix, will cover all the basics, including how to establish and run an LLC, operating agreements, when you can be held personally liable and how LLCs are taxed. Twenty-minute consultations with lawyer-accountant teams will follow.
ACCIDENTAL ARTS ADMINISTRATOR
Monday, December 12, and Tuesday, December 13, 4:00 to 6:30 PM (in-person)
Regional Arts Commission, 6128 Delmar
This two-session seminar is co-presented by the Arts and Education Council, Missouri Arts Council and Regional Arts Commission. The first session covers working with a board of directors, marketing, fund-raising, and financial management. Participants receive a 75-page manual. Tuesday's interactive, jargon-free session will help you develop an approach to planning that answers your organization's big questions and enables your staff and board members to think and act strategically. Learn together: tuition is $20 and $5 for each additional person from the same organization who attends. Sorry, no discounts for attending just one session.
QUICKBOOKS FOR NONPROFITS
Thursday, October 6 and Friday, October 7, 9:00 AM to 1:00 PM (in-person)
Anders CPAs + Advisors, 800 Market
This hands-on training for users with little or no accounting or QuickBooks experience is team taught by Anders CPAs + Advisors. The training will cover QuickBooks Online and includes presentations on bookkeeping basics and payroll. Tuition is $40 per organization plus $15 for each additional person from the same organization. Free parking will be available.
FINANCIAL STATEMENT CLINIC
Winter 2023
Regional Arts Commission, 6128 Delmar
Need another set of eyes? A team of volunteer accountants will review your organization's year-end financial statement. Our CPAs will be using a sample (intended for small arts organizations), which includes the required Statement of Financial Position and Statement of Activities. They'll be looking for clear presentation that will inspire the confidence of the grant panelists. Please note that the volunteers will not be reviewing program budgets. If you (or someone from your organization) would like a FREE one-on-one consultation, please send an email with the person's name, email address and your organization's name. We'll be making appointments in 15-minute blocks.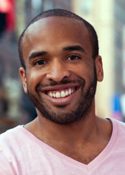 "Business Edge workshops are a great resource for local artists to not only learn about the business side of their craft but also to network with like-minded artists and form new relationships."
Dannie Boyd
photographer