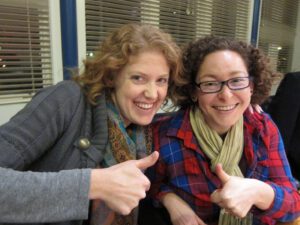 We offer affordable workshops for individual artists and arts organizations. Can't afford to pay? Please contact us to request a scholarship.
BUSINESS EDGE
The Stage at KDHX, 3524 Washington Avenue in Grand Center.
Metered street parking (and free parking along Samuel Shepard Drive).
This series is designed to increase the business savvy of our region's artists. Offered annually, our core seminars cover career planning, marketing, taxes, copyright and contracts/negotiation skills. Additional seminar topics may be discipline specific or how-to. In all, ten Business Edge seminars are offered annually.
Essential Tax Knowledge for Artists and Freelancers
Monday, February 11, 6:30-8:30 PM
Rus Garofalo, owner of Brass Taxes, will guide you through the tax maze and offer suggestions that could save you money and a lot of aggravation.
Collecting Sales Tax
Monday, March 4, 6:30-8:30 PM
Does sales tax make you cringe? Accountant Branko Marusic, BDO, will make this subject less daunting by covering all the basics, including guidance on the recent Supreme Court decision that gave states the authority to require online retailers to collect sales tax—even if the business does not have a physical presence in the state.
Ask an Entertainment Lawyer
Monday, March 11, 6:30-8:30 PM
Join a panel of experienced entertainment attorneys, including Eric F. Kayira, Kayira Law; Peter W Salsich III, Capes Sokol, Benjamin Siders, Lewis Rice, for a lively open discussion of legal and business issues.
Anatomy of a Contract
Monday, March 18. 6:30-8:30 PM
Although many of us prefer to conduct our business on a handshake, vague verbal agreements can result in ugly mis­understandings. In addition to covering contract basics, this interactive session will help you sharpen your negotiation skills. Instructors: Attorney Mason McBride and Actor Michelle Hand
Thanks to our co-sponsor: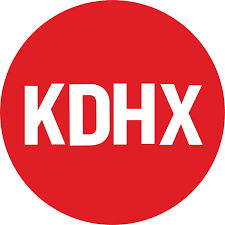 LLC CLINIC
Spring 2019
Whether you're thinking about forming a limited liability company or already have one, find out if this business structure really is for you. An attorney will cover all the basics, including how to form and run a LLC, operating agreements, when you can be held personally liable and how LLCs are taxed. Then you'll have an opportunity to spend 20 minutes talking one-on-one with a volunteer lawyer-accountant team. Consultations are scheduled in person that morning and may not be available if you do not register in advance. Your $15 tuition covers our referral service fee, so you can be matched with an attorney or accountant, if needed, after the clinic.
FINANCIAL STATEMENT CLINIC
Monday, January 28, 5:00-7:00 PM
Regional Arts Commission, 6128 Delmar
Need another set of eyes? A team of volunteer accountants will review your organization's year-end financial statement. Our CPAs will be using this sample (intended for small arts organizations), which includes the required Statement of Financial Position and Statement of Activities. They'll be looking for clear presentation that will inspire the confidence of the grant panelists. Please note that the volunteers will not be reviewing program budgets. If you (or someone from your organization) would like a FREE one-on-one consultation, please send an email with the person's name, email address and your organization's name. We'll be making appointments in 15-minute blocks.
ACCIDENTAL ARTS ADMINISTRATOR
Spring 2019
Are you a choreographer who runs a dance company? Did you major in philosophy or art history? Are you someone with a 9-5 job who serves as the treasurer of an arts organization in your "spare" time? You're an accidental arts administrator! This two-session seminar, which is co-presented by the Arts and Education Council, Missouri Arts Council and Regional Arts Commission, covers working with a board of directors, marketing, fund-raising and financial management. Participants receive a 100-page manual. The second session covers strategic planning. This interactive, jargon-free workshop will help you develop an approach to planning that answers your organization's big questions and enables your staff and board members to think and act strategically. Advance registration is $20 per organization plus $5 for each additional person from the same organization who attends. Registration at the door is $40 per person. Tuition covers both sessions. Sorry, no discounts for attending just one session. This training will be held at the Contemporary Museum of Art, 3750 Washington in Grand Center. Metered and free parking is available on Spring and on Washington.
Thanks to our host: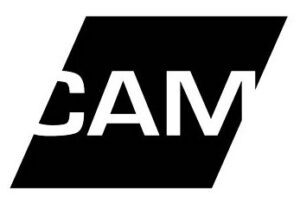 QUICKBOOKS FOR NONPROFITS
Fall 2019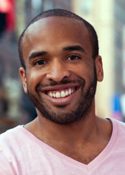 "Business Edge workshops are a great resource for local artists to not only learn about the business side of their craft but also to network with like-minded artists and form new relationships."
Dannie Boyd
photographer