Working case by case, artist by artist, and organization by organization, we connect clients with lawyers and accountants who share our belief that success in the arts should depend on creative energy and talent, not on the ability to afford professional services.
Our dedicated volunteer lawyers and accountants are our greatest asset. They are generous people, like you, who give their time and expertise to help artists, small arts-related businesses and cultural organizations. Our volunteers enjoy the challenge and the opportunity to work with creative people on interesting and stimulating legal and accounting matters. Please join us.
Why should you volunteer?
• To provide needed services. Thanks to our volunteers, hundreds of low-income artists and emerging arts organizations are able to pursue their creative work.
• To have fun. Volunteers enjoy working with their clients.
• To sharpen your skills. Doing pro bono work expands your areas of expertise and is a refreshing change of pace from your daily routine.
• To market yourself. Volunteer service often results in fee-generating work. You'll also have an opportunity to socialize with other volunteers at our receptions.
• To elevate your profession. The reputation and image of your profession is enhanced when you assist someone in need.
How much time is required?
Your commitment is simply to accept cases (at your convenience) and, generally, just once a year. Most assignments take less than five hours spread over several weeks.
Are there other volunteer opportunities?
In addition to working one-on-one with clients, attorneys and accountants can:
• Recruit new volunteers;
• Accept speaking engagements or conduct a VLAA workshop;
• Write or edit our publications;
• Participate in our Arts Resolution Services program as a mediator;
• Mentor law student volunteers; and
• Make a tax-deductible donation.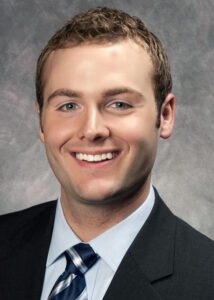 "Working with VLAA allows me to utilize my skills while having the opportunity to meet artists using a variety of mediums. I hope that I am able to provide to them an equal benefit to that which I receive!"
Ryan Simms
CPA

"Teaching new artists about written contracts is a great way for me to combine arts and the law, a hallmark of what VLAA is about. As a lawyer, a gallery owner, an artist and arts advocate,  VLAA provides me with a unique forum to serve the arts community."
Freida L. Wheaton
Attorney