We have an ambitious goal: no student majoring in an arts discipline at a St. Louis area university or college graduates without exposure to basic arts-related legal and business matters. By providing guest speakers, easy-to-understand guides and workshops in negotiation skills, we are helping students make the transition from the academic environment to their artistic careers.
Our teaching artists are available to speak to university and college classes throughout the bi-state metropolitan area. The artists discuss their experiences and careers, show samples of their work, provide a basic introduction to copyright, contracts and financial matters and describe our services. In addition to the artists seen below, we can send speakers to dance, theatre and creative writing classes. Our volunteer lawyers and accountants are available to address specific topics, such as copyright and taxes.
Students receive free copies of Upstart Essentials, highlights from our Copyright Basics, Anatomy of a Contract and Artist as Bookkeeper guides.
To book a free speaker, call (314) 863-6930 or submit this form.
Visual Artists







Andy Cross, Ben Kiel, Sukanya Mani, Hayveyah McGowan and Steenz Stewart
Musicians




Dee Coleman, Gabe Mueller and Ryan Marquez

Filmmakers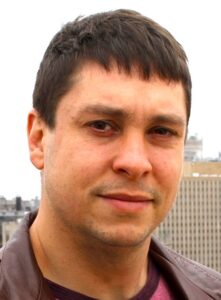 Doveed Linder and Dan Parris
Fashion Designer



Brandin Vaughn
Negotiation Skills
Financial Tips for Artists

With practice, artists can learn how to communicate more effectively and strengthen important business relationships. Presented in an interactive style by actor Michelle Hand, our session covers negotiation styles; transforming adversarial interactions into problem-solving collaborations; and sharpening negotiation skills through role playing. Preview her dynamic presentation.
Michelle also presents Financial Tips for Artists. Drawing on her personal experience as an actor, she discusses multiple income streams, the "paying yourself first" savings strategy, recordkeeping for taxes, and more.
Careers in Arts Administration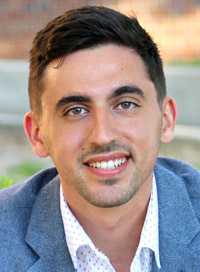 Kevin Ginty introduces students to career options in arts administration. He'll also offers suggestions for landing a first job. Ginty is the institutional gifts manager at the Repertory Theatre of St. Louis and the former executive director of St. Louis Classical Guitar. He holds degrees in guitar performance and arts administration.
Sponsor