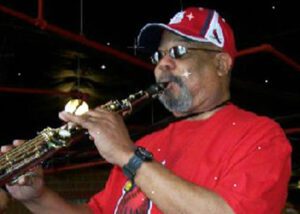 Lawsuit Filed to Protect University City Street Musicians' 1st Amendment Rights
In mid-July 2019, several street musicians and University City Loop business owners contacted VLAA to complain about performers being harassed by the police. The musicians were being told to "move on" because it is "illegal" to perform on the Loop's sidewalks. We reached out to University City's city manager, filed a Sunshine Law request to obtain public documents and got exactly nowhere.
This seemed like an ideal assignment for the First Amendment Clinic at Washington University School of Law, which opened in August. The clinic focuses on local and regional issues and on direct representation of parties to litigation and pre-litigation matters. The clinic, under the direction of Lisa Hoppenjans, and the ACLU of Missouri stepped up and agreed to protect the street performers' free expression rights. Tony Rothert, the legal director of the ACLU of Missouri, represented two street musicians in the lawsuit that led to the repeal of the City of St. Louis street performer ordinance in 2013. It was a pleasure to work with him on that case.
Here is the ACLU's April 28, 2020, media release:
The Washington University in St. Louis School of Law's First Amendment Clinic and the ACLU of Missouri has filed suit against University City on behalf of two musicians who, since 2019, have been systematically barred from performing because of an unconstitutional ordinance, as well as related policies prohibiting musicians from standing still while performing or requiring permits for musicians to play on private property. University City has routinely and unconstitutionally suppressed the public performance of music in the Delmar Loop.
Raymond Douglas, whom many know as Raydle, has been a fixture of The Loop performing blues guitar on the corner in front of Fitz's for eight years. But since the summer of 2019, Mr. Douglas has been repeatedly harassed by University City police officers. Officers told him he couldn't play while standing still, but suggested he might be able to get a permit to perform. When Mr. Douglas attempted to obtain such a permit, the city employees told him they don't have permits for musicians. University City has put Mr. Douglas in a real-life bureaucratic Catch 22.
The second plaintiff, Raven Wolf Felton Jennings, is an accomplished jazz musician.  He has played music in The Loop for 25 years. He has also been prevented from playing music by University City Police while performing under Vintage Vinyl's marquee even though he has permission from the business's owner.
University City requires that musicians must perform in a non-stationary manner, making it nearly impossible for musicians to garner an audience violating musicians First and Fourteenth Amendment rights.
"Sidewalks are among the public places where First Amendment protections are at their strongest," says Lisa Hoppenjans, the Director of the First Amendment Clinic. "Through its ordinance and incredibly restrictive policies, University City has unconstitutionally deprived these musicians of the opportunity to publicly share their music in The Loop."
"Personal artistic expression is protected by the First Amendment," says Tony Rothert, the legal director of the ACLU of Missouri. "The sidewalks in University City are a public forum and musicians have every right to use the sidewalks for personal expression."
Washington University First Amendment Clinic Spring 2020 student attorneys Jeff Landers, Shontee Pant, and Hanyan Zhou drafted the complaint and motion for a preliminary injunction under the supervision of the clinic director, along with assistance from student attorneys Megan Ferguson and Elliot Rosenwald. They built on legal work and investigation conducted by Fall 2019 student attorneys Jim Coury and Rocky Esposito.
June 23, 2020 Update
University City appears ready to back off policies that violate the First Amendment rights of street musicians. On June 23, University City's attorneys responded to the lawsuit filed by the Washington University in St. Louis School of Law's First Amendment Clinic and the ACLU of Missouri on behalf of Raven Wolf Felton Jennings and Raymond Douglas, two musicians who have been barred from performing in the Delmar Loop.
Although police have been telling musicians that they cannot be stationary and must move on, University City claimed that no such policy was authorized by the city manager.
While University City said its obstruction of public places ordinance is "sufficiently and narrowly tailored to advance the City's legitimate interest in the free flow of pedestrian traffic and does not substantially burden expression," amendments will be proposed to "make it clear that a violation would exist only where there is an actual instance of obstruction of vehicles, traffic or pedestrians and only where a person causing or committing such conditions knowingly fails or refuses a police officer's order to cease such activity."
The City also said that playing unamplified music on private property adjacent to a public sidewalk in the Delmar Loop does not require a permit. Musicians and Loop businesses have been led to believe permits are required.
The legal team representing the street musicians is seeking a court order, which they believe is needed to protect their clients' constitutional rights. The U.S. District Court Eastern District of Missouri is scheduled to hear arguments on July 28.
July 24, 2020 Update
The lawsuit seems to be moving towards a happy free speech ending. In a statement filed with the federal court on July 20, the U City chief of police said he has informed his officers that musicians and other street performers should be allowed to perform in the Delmar Loop unless they are actually obstructing pedestrian traffic. Also, during a special City Council meeting held on July 21, U City amended its overbroad and vague ordinance relating to obstructing public places.
Promises made, promises kept? Street performers, if you're hassled in the Loop, please let us know so we can put you in touch with the musicians' attorneys before the court date, which has been rescheduled from July 28 to August 27.
September 30, 2020 Update
The case is now on the 2021 docket.
Case Documents
2020.04.28 001 Complaint
2020.04.28 004 Motion for Preliminary Injunction
2020.04.28 006 Memo in Support of Motion for Preliminary Injunction
2020.06.23 016 Opposition to Motion for Preliminary Injunction
2020.06.23 016 Exhibit 1 to Opposition to Motional for Preliminary Injunction
2020.07.07 Doc. 017 Reply in Support of Motion for Preliminary Injunction
2020.07.07 Doc. 017-1 Exhibits to Reply in Support of Motion for Preliminary Injunction
2020.07.07 Doc. 018 Answer
2020.07.20 Doc. 020-1 Declaration of Larry Hampton
2020.07.22 Doc. 21-1 Exhibit to Defendent's Memoradum Supplementing the Record
Know Your Rights
Street performance, like other forms of artistic expression, is protected by the First Amendment. But freedom of speech is not absolute; the U.S. Supreme Court has repeatedly ruled that local, state and federal governments may enact reasonable time, place and manner restrictions that address legitimate societal concerns. This brief guide is designed to clarify your rights: Know Your Rights
St. Louis Street Performers United Best Practices Guidelines
These voluntary guidelines are based on the belief that street music is largely self-regulating. Our commonsense "time, place, and volume" guidelines are not intended to prohibit or hinder artistic expression, which is protected by the First Amendment. The goal is to ensure that public areas remain safe and useful for their primary purposes while asserting the rights of street performers and other artists. St. Louis Street Performers United Voluntary Best Practices Guidelines
St. Louis City Street Performer Ordinance Court Challenge
Street performers in St. Louis have a long and proud history. But their constitutional rights came into question in 2013. Thanks to legal action taken by the ACLU on behalf of two performer plaintiffs, Nick Pence and Fred Walker, street performers are free to perform in the city without the burden of overly broad regulations or the obligation to purchase expensive annual permits.
The first city ordinance regulating street performers was adopted in 1997. The initial ordinance and subsequent revisions restricted performances in several city wards and redevelopment areas. In 2012, following numerous complaints about a drum line that was performing in several locations, the cost of an annual permit was raised from $25 to $100. In addition, some street performers seeking permits were required to "audition" for street department staff. Several performers thought the fee increase was excessive and that the audition requirement violated their First Amendment rights.
With the assistance of the ACLU, the two musicians filed suit in federal court in May 2013. The case, Pence v. City of St. Louis, was argued at the preliminary pleading stage in July 2013. Judge Catherine D. Perry granted the performers a preliminary injunction to stop the city from enforcing the ordinance while the litigation continued. The injunction indicated that the judge believed the performers had a likelihood of succeeding on the merits of their case. Rather than pursue further legal action, the Board of Aldermen repealed the ordinance in October 2013.
So, street performers don't need to audition or purchase licenses. They are free to perform in any "public area," although they are subject to regulations prohibiting disturbing the peace, the obstruction of public passageways, aggressive panhandling, dangerous fires and intrusive noise.
St. Louis Volunteer Lawyers and Accountants for the Arts proudly supported the musicians' lawsuit. We co-hosted several open meetings for street performers with the American Civil Liberties Union of Missouri (ACLU) and drafted two guides. We've continued to support the region's buskers by hosting the St. Louis Street Performers United Facebook community page and distributing free St. Louis Street Performers United badges.
We are unaware of any busking case in which the government prevailed. That's because the First Amendment applies to artistic expression, verbal as well as non-verbal, just as it applies to political and other speech. It is a shield that protects against government restriction or punishment of expression, particularly when the government discriminates on the basis of content. Simply put, a guitar player with just one chord has the same rights as acclaimed classical violinist Joshua Bell, who appeared incognito on a Metro platform in Washington, D.C. one cold January morning and played his heart out for tips.
Case Documents
Buskers Order 7-30-13
Preliminary Injunction 7-30-13
Preliminary Injunction 5-28-13
Buskers Complaint 5-8-13
Freedom of Speech and the Street Performer
by Daniel Primm, VLAA Summer Associate, 2013
Buskers Advocates provides updates on busking-related controversies and publishes national court decisions on street artists' rights.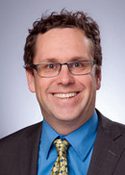 "Personal artistic expression is protected by the First Amendment. The sidewalks in St. Louis are a public forum and street performers have every right to use the sidewalks for personal expression."
Tony Rothert
American Civil Liberties Union of Missouri