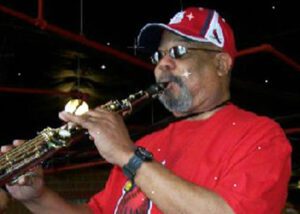 Following a court challenge, the City of St. Louis repealed its street performer ordinance in 2013. So, street performers don't need to audition or purchase licenses. They are free to perform in any "public area," although they are subject to regulations prohibiting disturbing the peace, the obstruction of public passageways, aggressive panhandling, dangerous fires and intrusive noise.
St. Louis Volunteer Lawyers and Accountants for the Arts proudly supported the musicians' lawsuit. We co-hosted several open meetings for street performers with the American Civil Liberties Union of Missouri (ACLU) and drafted two guides. We've continued to support the region's buskers by hosting the St. Louis Street Performers United Facebook community page and distributing free St. Louis Street Performers United badges.
Know Your Rights
Street performance, like other forms of artistic expression, is protected by the First Amendment. But freedom of speech is not absolute; the U.S. Supreme Court has repeatedly ruled that local, state and federal governments may enact reasonable time, place and manner restrictions that address legitimate societal concerns. This brief guide is designed to clarify your rights: Know Your Rights
St. Louis Street Performers United Best Practices Guidelines
These voluntary guidelines are based on the belief that street music is largely self-regulating. Our commonsense "time, place, and volume" guidelines are not intended to prohibit or hinder artistic expression, which is protected by the First Amendment. The goal is to ensure that public areas remain safe and useful for their primary purposes while asserting the rights of street performers and other artists. St. Louis Street Performers United Voluntary Best Practices Guidelines
St. Louis City Street Performer Ordinance Court Challenge
Street performers in St. Louis have a long and proud history. But their constitutional rights came into question in 2013. Thanks to legal action taken by the ACLU on behalf of two performer plaintiffs, Nick Pence and Fred Walker, street performers are free to perform in the city without the burden of overly broad regulations or the obligation to purchase expensive annual permits.
The first city ordinance regulating street performers was adopted in 1997. The initial ordinance and subsequent revisions restricted performances in several city wards and redevelopment areas. In 2012, following numerous complaints about a drum line that was performing in several locations, the cost of an annual permit was raised from $25 to $100. In addition, some street performers seeking permits were required to "audition" for street department staff. Several performers thought the fee increase was excessive and that the audition requirement violated their First Amendment rights.
With the assistance of the ACLU, the two musicians filed suit in federal court in May 2013. The case, Pence v. City of St. Louis, was argued at the preliminary pleading stage in July 2013. Judge Catherine D. Perry granted the performers a preliminary injunction to stop the city from enforcing the ordinance while the litigation continued. The injunction indicated that the judge believed the performers had a likelihood of succeeding on the merits of their case. Rather than pursue further legal action, the Board of Aldermen repealed the ordinance in October 2013.
We are unaware of any busking case in which the government prevailed. That's because the First Amendment applies to artistic expression, verbal as well as non-verbal, just as it applies to political and other speech. It is a shield that protects against government restriction or punishment of expression, particularly when the government discriminates on the basis of content. Simply put, a guitar player with just one chord has the same rights as acclaimed classical violinist Joshua Bell, who appeared incognito on a Metro platform in Washington, D.C. one cold January morning and played his heart out for tips.
Case Documents
Buskers Order 7-30-13
Preliminary Injunction 7-30-13
Preliminary Injunction 5-28-13
Buskers Complaint 5-8-13
Freedom of Speech and the Street Performer
by Daniel Primm, VLAA Summer Associate, 2013
Buskers Advocates provides updates on busking-related controversies and publishes national court decisions on street artists' rights.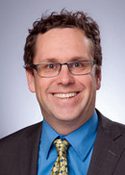 "Personal artistic expression is protected by the First Amendment. The sidewalks in St. Louis are a public forum and street performers have every right to use the sidewalks for personal expression."
Tony Rothert
American Civil Liberties Union of Missouri