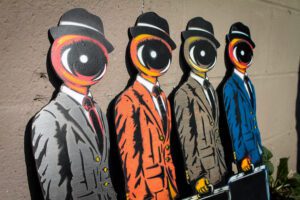 Policies reflect an organization's values, ensure continuity of management and delineate parameters that serve as guidelines for action or decisions. They help build and sustain public trust and the reputation of the organization.
Sample policy language can streamline the process and is a good starting point. But it is never a good idea to simply insert your organization's name and present the document to the board for approval. The policy must be discussed and tailored to reflect your organization's culture, to conform to your other policies and to ensure that it is embraced by everyone involved in its implementation. For a quick overview, please read our one-page Guide to Policy Making.
Sample Conflict of Interest Policy. This is the policy recommended by the IRS is on page 25. This shorter sample may be appropriate for small nonprofits:
Sample Board Giving Policy
Sample Document Retention and Destruction Policy
Sample Whistleblower Policy
Sample Gift Acceptance Policy
Sample No-Harassment Policy  Tip Sheet
Sample CEO Evaluation Policy
SAMPLE YEAR-END FINANCIAL STATEMENTS
This sample (two-years) was created for small nonprofit arts organizations. Here is a one-year sample.