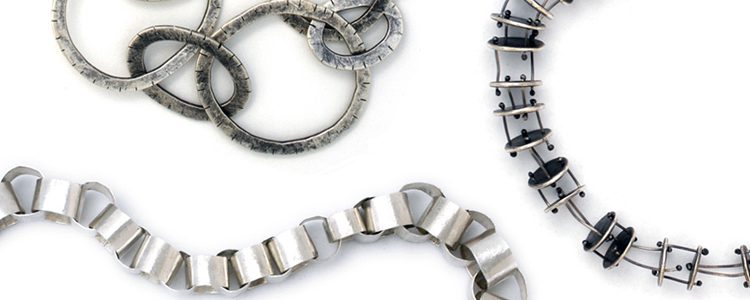 Artist Grant Opportunities
Critical Mass presents up to three artists or artist collaborations with $1,500 for their use as creative operating capital along with the opportunity to present their work in a group exhibition. It also sponsors a public art competition.
FoodSpark gathers people over community meals to make connections, start conversations and spark ideas on social issues. Proceeds from the dinner fund  projects or ideas engaging the topic of arts and culture in St. Louis.
Great Rivers Biennial A collaborative exhibition program presented by Contemporary Art Museum St. Louis (CAM) and the Gateway Foundation, this initiative identifies talented emerging and mid-career artists working in the greater St. Louis metro area, provides them with financial assistance, and elevates their profile across the Midwest and national arts communities. Winners receive a grant of $20,000 and are featured in the Great Rivers Biennial exhibition at CAM.
Regional Arts Commission provides funds to artists in two areas: Artists Fellowships ($20,000) and Artists Support Grants ($500 to $3,000).
The Santo Foundation provides assistance directly to artists in the form of individual monetary awards, travel stipends, exhibitions and speaker honorariums. Annual Individual Artist Awards have been as large as $5,000.
Sloup hosts Sunday soup dinners that supports community-based creative projects. Proposals are accepted until the Sunday before each Sloup gathering.
Blogs
The Art Law Blog Donn Zaretsky, who practices art and entertainment law in New York, comments on the breaking visual arts law news.
The Art Law Podcast Art lawyers Steve Schindler and Katie Wilson-Milne and their guests discuss the intersection of art and law.
The Artful Manager Andrew Taylor blogs on the business of nonprofit arts management. He is director of the Bolz Center for Arts Administration, an MBA degree program and research center in the University of Wisconsin-Madison School of Business.
ArtsBlog Americans for the Arts staff and members blog about policy, leadership and more.
Clancco Sergio Muñoz Sarmiento explores the relationship between art and law.
Createquity, which closed in 2017, explored the intersection of the arts with a wide range of topics including politics, economics, philanthropy, leadership, research and urban planning. Check out the archives.
For What It's Worth Michael Rushton, who runs the the Arts Administration programs at Indiana University in Bloomington, thinks strategically about setting prices and other topics.
Grantmakers in the Arts What's on the mind of major arts funders?
Jumper is subtitled "on what the arts do and why." The blogger is Diane Ragsdale.
Law and the Multiverse: Superheroes, supervillains and the law James Daily, a St. Louis lawyer, and Ryan Davidson examine the hypothetical legal issues surrounding comic book characters and their adventures.
Propel Nonprofits was created from the merger of Nonprofits Assistance Fund and MAP for Nonprofits. The combination provides a more holistic approach to services, including the ability to more closely link strategy, governance, and finance and to support nonprofits throughout their organizational lifecycle.
SLPL Grants and Foundation Center News The Humanities/Social Sciences librarian at the St. Louis Public Library, which includes the Grants & Foundation Center collection, provides nonprofits and grantseekers will information about free seminars at the library (and elsewhere) and more.
Copyright and Trademark
U.S. Copyright Office is the federal government's official copyright site containing circulars (up-to-date and authoritative information prepared for a general audience), online registration forms, a search portal to investigate whether a work is under copyright protection and more.
U.S. Patent and Trademark Office is the federal government's well-organized site for patent and trademark information complete with downloadable forms.
Center for Social Media & Impact at the School of Communications at American University promotes awareness of many media-related issues, including fair use. The center conducted the research that ultimately led to the groundbreaking Documentary Filmmakers' Statement of Best Practices in Fair Use.
Copyright Alliance is committed to promoting the cultural and economic benefit of copyright and to providing information and resources on the contributions of copyright.
Creative Commons offers creators a way to protect their work while encouraging certain uses of their rights through "some rights reserved" licenses.
Estate Planning
Creating a Living Legacy (CALL) is an initiative of the Joan Mitchell Foundation that provides a range of support to visual artists in organizing, inventorying, archiving and creating a comprehensive documentation of their artworks and careers. The site includes excellent tools, including the CALL Career Documentation Guide,  Estate Planning Workbook for Visual Artists and Estate Planning for Visual Artists: Workbook for Attorneys & Executors.
Elder Artists' Legal Resources is a collaboration among Columbia Law School's Lawyering in the Digital Age Clinic, the City University of New York Elder Law Clinic, Volunteer Lawyers for the Arts and the Research Center for Arts and Culture (RCAC) at the National Center for Creative Aging.
Fiscal Sponsorship
Archs, (Area Resources for Community and Human Services), which designs, manages and evaluates education and social service programs, offers fiscal sponsorship services to fledgling programs, including arts-related projects.
Fiscal Sponsorship Directory Produced and maintained by the San Francisco Study Center, this directory is searchable by state, issue and keyword. The Study Center also publishes Fiscal Sponsorship: 6 Ways to Do It Right by Gregory L. Colvin, the definitive book on the subject.
Fractured Atlas is the country's largest arts fiscal sponsor. The organization's program is open to artists and arts organizations nationwide and in every artistic discipline.
MAPS (Midwest Artist Project Services) offers fiscal sponsorship for working artists in all disciplines, collectives and emerging arts organizations in the St. Louis region and beyond.
National Network of Fiscal Sponsors This membership organization promotes the understanding and professional practice of fiscal sponsorship. Check out these best practices guides: Guidelines for Comprehensive Fiscal Sponsorship and Guidelines for Pre-Approved Grant Relationship Fiscal Sponsorship.
New York Foundation for the Arts Fiscal sponsorship is open to all artists with a U.S. Social Security number, regardless of location.
Guide to Fiscal Sponsorship is a free publication published by St. Louis Volunteer Lawyers and Accountants for the Arts.
Free Speech
American Civil Liberties Union is the nation's foremost advocate of individual rights–litigating, legislating, and educating the public on a broad array of issues affecting individual freedom in the United States. In Missouri:  American Civil Liberties Union of Missouri
Comic Book Legal Defense Fund is dedicated to the protection of the First Amendment rights of the comics art form and its community of retailers, creators, publishers, librarians and readers.
Electronic Frontier Foundation works in the public interest to protect fundamental civil liberties, including privacy and freedom of expression in the area of computers and the Internet.
National Coalition Against Censorship is an educational and advocacy network of artists, arts organizations, audience members, and concerned citizens formed to protect and extend freedom of artistic expression and fight censorship.
Law and Mediation
Artists from Abroad provides detailed and practical information about the most recent regulations affecting artists coming into the US and is designed to aid presenters navigating through the visa process.
Bar Association of Metropolitan St. Louis site offers general legal information for the public.
Bryan Cave Leighton Paisner's Charity Law site offers a variety of short discussions on topics related to charitable organizations.

Harvard Program on Negotiation Clearinghouse markets materials that are useful in the study of negotiation and mediation.
Missouri Bar offers resources for the public on its site including a find a lawyer search option.
Nolo Press is a publisher of self-help legal books and software. The company's extraordinary site includes helpful articles.
Insurance, Health and Safety
Alliance of Nonprofits for Insurance Risk Retention Group is a tax-exempt nonprofit insurance company that provides reasonably priced liability insurance for nonprofit organizations.
Arts, Crafts and Theatre Safety offers information about the hazards posed by toxic materials and dangerous equipment used in art and theater.
CERF+'s emergency relief programs provide assistance to help sustain a craft artist's career when an emergency occurs. The organization also provides information on emergency preparedness and prevention, including The Studio Protector. And check out this free Business Insurance Guidebook for Artists.
Cover Missouri is where you can learn about the new Missouri Health Insurance Marketplace. The information is neutral and based on facts, and will help you find quality, affordable health insurance.
eHealthinsurance.com, a for-profit broker, compares health insurance plans and offers access to free online quotes.
Fractured Atlas, a national service organization, offers liability/property and casualty insurance as a membership benefit.
Future of Music Coalition's excellent Health Insurance Navigation Tool (HINT) provides artist-friendly advice and lots of links.
HealthCare.gov, the official U.S. government site, serves as Missouri's marketplace.
The Kaiser Family Foundation site provides in-depth information on key health policy issues including Medicaid, Medicare, prescription drugs and more.
MusicCares provides a safety net of critical assistance for music people in times of need. MusiCares' services and resources cover a wide range of financial, medical and personal emergencies, including addiction recovery services.

Nonprofit Risk Management Center helps reduce risk for nonprofit volunteers and paid staff. It produces excellent, easy-to-read publications. Many are free.
Taxes, Accounting and Small Business
Internal Revenue Service created a surprisingly helpful and well-organized site providing free publications and downloadable forms. Highly recommended are the Guide to Free Tax Services (Publication 910), Your Federal Income Tax (Publication 17),  Tax Guide for Small Businesses (publication 334) and Charitable Contributions: Substantiation and Disclosure (Publication 1771).
Missouri Society of Certified Public Accountants targets its site primarily for members, but it includes links to state tax departments.
MOSourceLink connects entrepreneurs, startups and small businesses to the resources they need to start and grow businesses,
Nonprofit Accounting Basic$ in-depth information on finance and accounting for small and mid-sized nonprofits provided by the Greater Washington Society of CPAs' Nonprofit Financial Accountability Task Force.
The Wallace Foundation Resources for Nonprofit Financial Management provides a library of resources to help organizations become "fiscally fit."
Service Organizations
Alliance of Nonprofit Mailers is a national coalition of nonprofit organizations dedicated to preserving and protecting the preferred postal rate.
Americans for the Arts is the national service organization for local arts agencies and united arts funds. It is among the nation's leading arts information clearinghouses and advocacy organizations.
Arts Alliance Illinois is the state's leading voice for the arts and arts education, uniquely combining advocacy, service and information to advance a creative and culturally vibrant state.
Arts Journal collects arts-related stories from numerous publications in North America, Australia and Europe. Summaries and links to the original sources are provided.
Blue Avocado is an online magazine for community nonprofits. It features blunt analysis and practical information.
BoardSource is dedicated to increasing the effectiveness of nonprofit organizations by strengthening their boards of directors. It is the world's largest, most comprehensive publisher of material on nonprofit governance.
Chronicle of Philanthropy is a weekly newspaper covering the nonprofit world. The online edition is abbreviated, but the price is right.
CompassPoint is a California nonprofit consulting and training organization.
Council on Foundations helps foundation staff, trustees and board members in their day-to-day grantmaking activities. The council's site includes concise information on the various types of foundations.
Energize is an international training, consulting, and publishing firm specializing in volunteerism. A monthly hot topic on volunteer management and an online bookstore specializing in volunteerism are posted on this site.
Foundation Center collects and disseminates information on foundations, corporate giving and related subjects. Its Cooperating Collections are free funding information centers located mostly in libraries. Local locations: Kirkwood Public Library, St. Charles Public Library and St. Louis Public Libary.
Gateway Center for Giving is the regional association of grantmakers serving the St. Louis area. Its members are local foundations, corporations, and trusts. The Center's co-sponsor, Will to Give, is the region's only community-wide initiative designed to educate donors about the importance of charitable bequest giving.
Guidestar posts IRS 990 forms and offers nuts-and-bolts advice to philanthropists and nonprofits.
Independent Sector works to strengthen and promote a healthy, vibrant third sector. It speaks out on public policy, conducts and disseminates research, and publishes helpful guides.

The Insider's Guide to Outside Advice is an excellent and free toolkit for those who will be hiring a consultant. Published by the Grand Victoria Foundation.
MAPS (Midwest Artist Project Services) offers free or low-cost resources and services, including fiscal sponsorship, for working artists in all disciplines, collectives and emerging arts organizations in the St. Louis region and beyond.

Missouri Association of Community Arts Agencies is a statewide service organization dedicated to strengthening community arts agencies throughout Missouri.
Missouri Citizens for the Arts primarily advocates for the Missouri Arts Council budget.
National Arts Marketing Project disseminates arts marketing information and resources (both links and books) on its site and provides training in eight cities, including Chicago.
National Assembly of State Arts Agencies offers an array of links to help individuals and arts organizations keep abreast of arts-related issues, including federal legislation, funding opportunities, media coverage and more.
National Arts and Disability Center is the national information dissemination, technical assistance and referral center specializing in the field of arts and disability.
New York Foundation for the Arts provides an extensive database of services and publications that are especially helpful to individual artists of all disciplines.
Network for Strong Communities addresses the needs of regional nonprofit organizations by providing access to training and technical assistance.
Techsoup offers nonprofits one-stop shopping for their technology needs, including discounts on hardware and software, product reviews, technology planning tips, easy-to-understand articles and much more.
The Rome Group is the place to go if you are looking for a job or want to post a job listing.
Tamizdat is dedicated to fostering the free exchange of information and ideas between artists, audiences and industry. Charging significantly less than commercial agencies, the nonprofit organization's visa services program arranges working visas for artists wishing to perform in the United States.
Funding Agencies
Arts and Education Council of Greater St. Louis is the metropolitan area's united arts fund. It raises private money to support the cultural and arts education activities of arts organizations in St. Louis, St. Charles and nearby Illinois.
Illinois Arts Council assists artists, arts organizations, and other community organizations that present arts programming by providing financial and technical assistance.
Illinois Humanities Council supports programs and provides services promoting the greater understanding of and appreciation for the humanities.
Missouri Arts Council provides grants to nonprofit organizations to encourage and stimulate the growth, development, and appreciation of the arts in Missouri.
Missouri Humanities Council helps the people of Missouri learn about their history, literature, and the ideas that shape democracy by sponsoring a variety of programs.

National Endowment for the Arts serves the public good by nurturing the expression of human creativity, supporting the cultivation of community spirit and fostering the recognition and appreciation of the excellence and diversity of our nation's artistic accomplishments.

Regional Arts Commission serves St. Louis and St. Louis County as a grantmaker and with programming, including the Community Arts Training (CAT) Institute, a youth engagement program for middle school students and the Gyo Obata Fellowship in Nonprofit Arts Administration. Arts &, a creative vision for St. Louis, debuted in 2018.