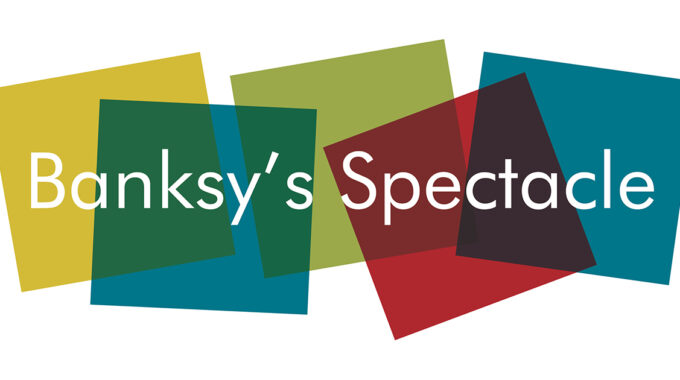 Going Once, Going Twice, Gone
By Jackson R. Hughes
Saint Louis University School of Law
Juris Doctor Candidate, 2024
Going once, going twice, gone. The gavel banged as a European art collector won the bid for Banksy's "Girl With a Red Balloon." With everyone's attention on the auctioneer it took a moment for the commotion in the gallery to be understood. The print began to slide through a shredder hidden within the impossibly large frame. The anonymous artist Banksy had planned the whole spectacle, an attempt to mock the very nature of art sales. Banksy posted on his Instagram page "Going once, going twice, gone", and confirmed that the shredding was intended, as he displayed the behind-the-scenes construction of the shredding device. A BBC News arts editor said, Banksy staged "an attention-grabbing spectacle [the shredding] taking place within an attention-grabbing spectacle [the auction], which highlighted through dark satire how art has become an investment commodity to be auctioned off to ultra-wealthy trophy-hunters." Famous for his street art, Banksy has been outspoken about his contempt for the concept of art collection and high-priced auction sales. The stunt was a brilliant indictment of the art world where people aren't disappointed that a piece of art was destroyed but rather concerned only how the destruction changed its value as an "asset."
Unfortunately for this cryptic artist, his antagonistic ideology towards the modern art world has not been well received, either by art collectors or legal professionals alike. Over the past few years, Banksy has lost several high-profile trademark cases. In both cases the judicial system firmly agreed with the concept that art is a commodity and an asset that can be bought, sold, traded, and most importantly owned. In 2019, a trademark application filed with the European Union Intellectual Property Office (EUIPO) for Banksy's piece "Laugh now, but one day we'll be in charge" was formally opposed by a greeting card company. The EUIPO's decision held the EU trademark "… invalid in its entirety." This ruling came only months after Banksy was stripped of the trademark for his iconic "Flower Thrower" work. Both trademark disputes were filed by the same greeting card company, Full Colour Black, which in both instances argued that the trademark applications were filed in bad faith and that they were never intended to be used as trademarks. It seemed that the monetization of Banksy art, whether by him or by others, was more important to the legal framework of the art world, than Banksy's anti-ownership protest.
Courts have noted that Banksy's art is unique in that it often exists as graffiti in a public place, which means it can be "free to be photographed by the general public and has been disseminated widely."  They worry that this ultra-dissemination of a work makes it difficult to pinpoint exact ownership or control, at least enough to prove a trademark under EUIPO rules. Bansky also wrote in his 2005 book "Wall and Piece" that "copyright is for losers." But despite his defiance, Banksy's legal troubles have not abated. In the "Flower Thrower" case, the EUIPO panel took note of Banksy's complete anonymity. The panel stated that if Banksy could not be identified as the "unquestionable owner" as his identity is unknown, "it further cannot be established without question that the artist holds any copyrights to a graffiti." While a legally sound argument, the concept seems untenable with Banksy's views of the global art world. His very concept and core tenets question the ownership of artwork that the trophy hunting ultra-rich tend to enjoy.
Banksy's works are world famous, and are frequently reused and recreated by his fans. While the European court system has seemingly upheld the EUIPO logically and in good faith, the question of an artistic exemption does remain. Is it possible that Banksy's conceptual design for his artwork supersedes the mechanical failures of his trademarks and maybe copyrights? As someone who publicly scorns intellectual property, it is somewhat ironic that Banksy, through his art authenticator, has filed so many high-profile trademark applications. But the real question is why would the artist, or any artist for that matter, need to defend their works? Had Full Colour Black not chosen to challenge the trademarks – whatever their reason – Banksy would likely still be enjoying his protection. Should art law change to bar challenge of trademark, copyrights and even patents for the sake of commercial gain? That may be a bigger subject for another day.
Our 2022 summer associate program is supported by: