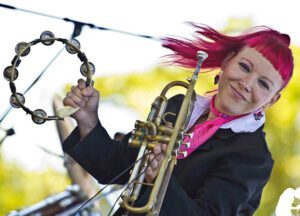 Welcome to our music law pages, an overview of the most important legal issues affecting musicians. Entire books could be (and have been) written on many of these topics. This is not a comprehensive music law and business treatise. There could be many other laws that could impact a musician, anywhere from the laws affecting the likes of cello rental, hiring studio time, or distribution laws, and many more. Instead, we seek to deliver practical information in an accessible format and provide answers to the questions we hear most often.

Band Partnership Agreements
If your band wants to make a profit, you must think about more than making music. Discussing how you will conduct business (while everyone is still getting along) will help clarify responsibilities, simplify decision-making, and prevent conflicts. Ideally, the decisions you make will be put in writing, which will reduce the risk of misunderstandings.
Band Names
Your fans will recognize you by your band name. It is a valuable asset that deserves careful consideration.
Copyright
Copyright law allows artists to reap the economic benefits of their creative endeavors by enabling creators, producers, publishers and distributors of artistic works to control how, when and whether their works are used. For bands, the key concerns are determining who owns the copyright in newly created songs and understanding what rights and benefits are given to copyright owners.
Publishing & Performing Rights Organizations
Music publishing can be a major source of income for songwriters. A song is considered published whenever it is available for public sale. This applies to any musical medium – sheet music, cassettes, CDs, software, etc. A songwriter may decide to sign with an established publishing company or may want to form his or her own music publishing company. Songwriters should also understand how the two major performance rights societies – ASCAP and BMI – work.
Business Entities
If you make money by playing music, you are both a musician and in business. There are several other ways to structure your business, each having advantages and disadvantages to be weighed (with the advice of a lawyer and/or accountant) against practical needs and goals.
Hiring Professionals
Is it time to start looking for others to help promote and protect your band's interests? That is where professionals like attorneys, accountants, managers and agents come into play.
Recording
It seems like everyone is recording and releasing a CD. That's the easy part. The hard part is putting together a quality product that will be taken seriously by the industry and your fans. That having nothing to do with making music.
CD Packaging
Releasing a CD involves addressing a long list of package-related details.
Independent Labels
So you want to start your own record label? What are some advantages and disadvantages of running an independent label?
Credits
These music law pages were developed in 2002 by an energetic group of Washington University and St. Louis University law students: Chris Goddard, Tony Hafner, Dan Hiser, Katherine LeBar, Kate Lieb, Andrew Marek, Justin Mills, Pete Naylor, Vinita Ollapally, Ginny Robbins, Dena Silver and Rochelle Skolnick. The pages were updated in 2005 by Washington University Law School's Intellectual Property Clinic team of Toby Bulloff, Matt Cohn and Andrew Scavotto. Amy Fry added more information in 2009.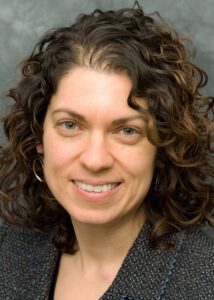 "Your music, your performances, your reputation – these are your assets as a musician. By knowing and protecting your rights to these assets, you can better control your career. But if you have a legal question, it's always best to consult an attorney."
Rochelle G. Skolnick
Attorney