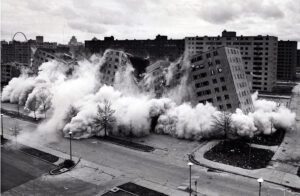 Welcome to our independent filmmaker pages. Our goal is to provide an overview of the most important legal and business matters facing low-budget independent filmmakers. We do not intend this to be an exhaustive treatment of the issues every filmmaker might face. Instead, we simply offer practical answers to the questions we hear most often.
Lawyers and Accountants
It is much easier to prevent legal and accounting problems than it is to solve them.
Intellectual Property
For our purposes, copyrights, trademarks, privacy and publicity rights all fall under the umbrella of "intellectual property."
Contract Law & Sample Agreements
Movie mogul Sam Goldwyn was right: "A verbal contract is not worth the paper it is written on."
Scripts
Collaborating on a screenplay? Commissioning a writer? Seeking permission to adapt someone else's work?
Business Matters
Independent filmmakers are by nature risk takers. They also are entrepreneurs.
People
Whether or not your team is going to be compensated, you should create a paper trail while you're in production.
On Location
Locations are oftentimes leading players in films.
Music
Many filmmakers don't worry about music until late in the filmmaking process.
Sample Agreements
Also, we make available for download some basic agreements — Sample Collaboration Agreement, Sample Work-For-Hire Agreement, Sample Permission Form, Sample Personal Release Form, Sample Cast Member Deal Memo, Sample Crew Member Deal Memo and Sample Location Agreement — that can be used to anticipate and avoid certain legal problems. They are brief, easy-to-understand and evenhanded. We provide these forms with some reluctance because using forms found online is by no means an adequate substitute for the advice of an entertainment attorney. But we also believe that with access to plain-English information, some legal legwork is within the capability of filmmakers willing to spend the requisite time and energy.
Deliverables and Chain of Title
Because our focus is on low-budget films, we do not address distribution deals. If you think you might want to seek a distribution deal, your paper trail of documentation will be part of the collection of finished products or "deliverables" required before your film can be released. Deliverables fall into three categories: Print materials — actual film in the form of negatives and/or video transfers; publicity materials, such as still images, press releases, a synopses and profiles of leading actors; and legal documentation — the paperwork required to prove that you have secured all of the rights necessary to make and distribute the film. This documentation includes release forms and contracts for cast and crew, location agreements, product clearances, music licenses and your "chain of title."
The chain of title traces each step of ownership of the film from inception through the final product. Many documents are required to create the "chain," including certificate of authorship, copyright certificates and transfers and clearance reports (for an in-depth explanation, see Clearance & Copyright by Michael Donaldson). Deliverables also include proof of Errors & Omissions Insurance. The least expensive and most efficient approach is to anticipate the deliverables process from the time of the production's inception. Many horror stories involve inadequate preparation during pre-production, the shoot and post-production.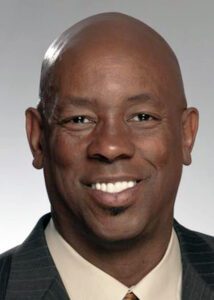 "Independent filmmakers frequently rely on the kindness of strangers. When I asked VLAA for advice, they quickly and professionally helped me with my music documentary."
Art Holliday
Filmmaker and KSDK-TV