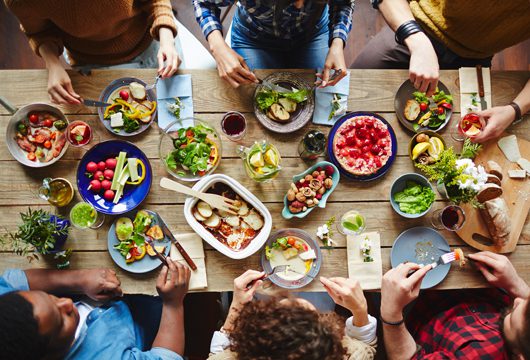 Arts organizations feed our souls…and put food on tables
Arts, culture and creativity are big business in St. Louis, according to The Arts & Economic Prosperity 5, a newly released study conducted by Americans for the Arts (AFTA).
In 2015, nonprofit arts and culture industry generated $591 million in annual economic activity in St. Louis City and County, supporting 19,129 full-time equivalent jobs — jobs that won't be shipped overseas or replaced by robots — and $57.7 million in local and state government revenue.
AFTA, a national service and advocacy organization, conducted its local research in collaboration with the Regional Arts Commission. The study combines survey results with audience interviews.
St. Louis nonprofit arts and cultural organizations spent $364 million in 2015. They paid employees, purchased supplies, contracted for services, acquired major assets and more.
The nonprofit arts and culture industry also leverages event-related audience spending. Locally, audiences spent $227 million — excluding admission/ticket expenses — at restaurants, hotels, retailers and other businesses. And they hired babysitters.
Among eight metro areas with comparable populations, our region ranked sixth — after Pittsburgh, San Diego, Dallas, San Diego and Oklahoma City —in expenditures by arts and cultural organizations and their audiences. For number of jobs, St. Louis ranked fifth.
Greater Pittsburgh, which had a smaller population than St. Louis City and County, shined with $1.06 billion in total spending and 32,211 jobs.
The Kansas City multi-county region, with a larger population than St. Louis City and County and the seven comparable areas, generated less spending ($276 million) and significantly fewer jobs (8,970).
The AFTA economic impact study also included data on the Grand Center arts and entertainment district, which has grown from three nonprofits in 1988 to more than 60 today. The surveyed nonprofits generated a total of $106 million in total spending and supported 3,441 full-time equivalent jobs. The Fabulous Fox, a commercial theatre, is not included in this data.
How about tourism? According to the AFTA study, more than 21.4 million people attended arts and culture events produced by 491 Missouri nonprofits in 2015. Less than 10 percent were out-of-state visitors but they accounted for 30 percent of event-related audience spending. And more than 80 percent of the tourists said arts and culture were their key motivation for visiting our state.
"This study demonstrates that the arts are an economic and employment powerhouse both locally and across the nation," said Robert Lynch, president and CEO of Americans for the Arts, who visited St. Louis on Oct. 6 to promote the report.
"A vibrant arts and culture industry helps local businesses thrive and helps local communities become stronger and healthier places to live. Leaders who care about community and economic vitality can feel good about choosing to invest in the arts," he said.
Of course, I hope he's right — that The Arts & Economic Prosperity 5 will engender public support for the arts in Washington, D.C., Jefferson City and St. Louis.
But it was Lynch's unapologetic nod to intrinsic value that I'll remember. He quoted William Carlos Williams: "It is difficult to get the news from poems yet men die miserably every day for lack of what is found there."
— Sue Greenberg, executive director