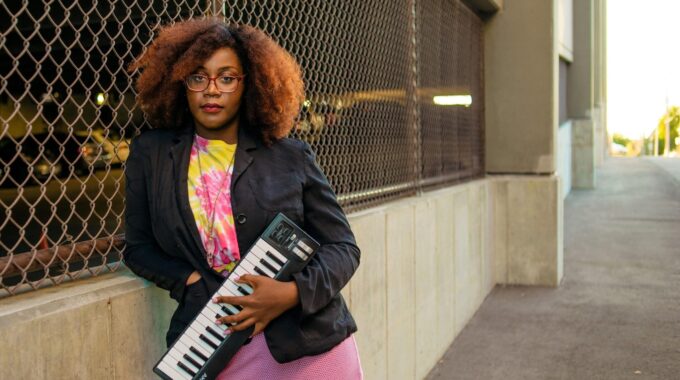 VLAA Announces "Get Ready" Grant
St. Louis Volunteer Lawyers and Accountants for the Arts (VLAA) has awarded a $500 grant to Katarra Parson. She was among the artists who attended VLAA's Get Ready webinar on October 14, when Carrie Cleveland, director of education and outreach at CERF+ (Craft Emergency Relief Fund), discussed documentation and safe storage, business insurance, and other natural disaster readiness topics.
"The Get Ready program really opened my eyes to information I was not previously aware of," said Parson. "My Get Ready project will not only protect my professional assets, but it will also help aid in safeguarding my overall mental health, which has been my main point of concern as an independent artist and new entrepreneur," she said.
Parson's artistic practice includes live and recorded musical performances, both piano and voice. She composes, produces, and distributes music, leads a band, and sells merchandise. Parson also teaches children and adults. The Get Ready grant will allow her to repair, replace and store her performance equipment and to safeguard her documents.
"We want to encourage St. Louis area artists to safeguard their studios and workplaces, implement other safety measures and build career resilience, so it's our pleasure to support Katarra with this small award," said Sue Greenberg, VLAA's executive director. "We're longtime admirers of CERF+, which focuses its readiness and relief work on craft artists. This grant is extending the safety net by assisting a musician," she said.