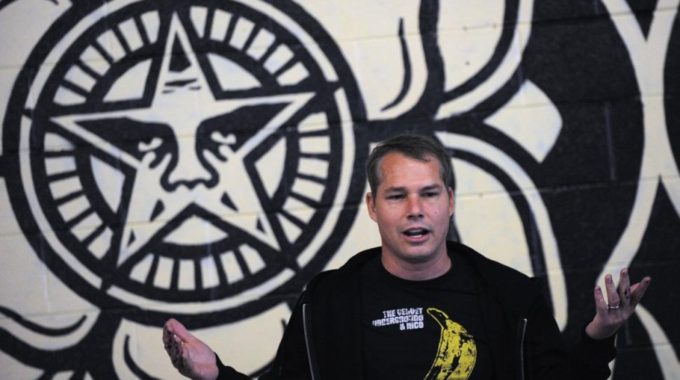 Vandalism Charge from Renowned Street Artist
Shepard Fairey was commissioned to paint an 18-story mural in Detroit but he may have left his mark on more buildings than the city bargained for and police are now investigating.
Most know Shepard Fairey by his iconic "HOPE" campaign poster for President Obama. A warrant for the famous street artist's arrest was filed in 36th District Court last Friday. According to police, Fairey allegedly vandalized several buildings while in town to complete an 18-story, 60-foot-wide mural at One Campus Martius in downtown Detroit for Dan Gilbert's Bedrock Real Estate Services.
14 structures—including a water tower, buildings, and freeway underpasses—were found with graffiti of Fairey's signature black-and-white Andre the Giant face. Fairey had also been vocal about intending to leave unauthorized marks while in Detroit. Shortly before work began on the commission mural, he told the Detroit Free Press, "I still do stuff on the street without permission. I'll be doing stuff on the street when I'm in Detroit."
Street art, which has its roots in illegal origins and insular gang culture, has emerged as a new art form, becoming institutionalized as more museums and galleries recognize this genre of art. Fairey toggles between these two poles of street art, accepting important commissions like the One Campus Martius mural but also maintaining his "street cred" by continuing to work in the streets, on his own time, and without anyone's permission.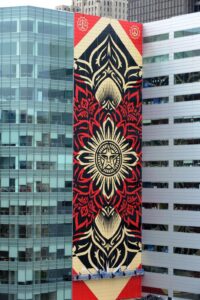 Police say the amount of damages Fairey caused totals $9,105.54. Fairey, who will not receive any exemption for vandalism "just because he is a well-known artist," faces two counts of malicious destruction of property, which carry a maximum penalty of five years in jail with fines that could exceed $10,000. There is no copyright or expressive defense to these criminal charges or to any civil claim for property damage. However, the issue surrounding Fairey and his work carries the potential to provide a test case for some of the street art and moral rights questions that have been brewing.
Earlier this month, several street artists sued property owners of the building in Queens known as "5Pointz," which has grown into a mecca of graffiti and street art. This is the second lawsuit revolving around 5Pointz, following the failure of another group of artists to obtain a preliminary injunction in 2013. The property owners subsequently whitewashed all of the paintings on the building, and this new lawsuit seeks damages related to the whitewashing itself. The artists allege "it was done hastily and secretly without giving artists sufficient time either to remove or document their work." As a defense, the group of artists relies on the Visual Artists Rights Act of 1990 (VARA), the only moral rights provision of the Copyright Act. Essentially, VARA grants a right of attribution to artists and a right to protect the physical integrity of a "work of recognized stature." In the first lawsuit, the judge found that 5Pointz was not a work of visual art. Under VARA, a "work of visual art" is:
(1) a painting, drawing, print, or sculpture, existing in a single copy, in a limited edition of 200 copies or fewer that are signed and consecutively numbered by the author, or, in the case of a sculpture, in multiple cast, carved, or fabricated sculptures of 200 or fewer that are consecutively numbered by the author and bear the signature or other identifying mark of the author; or
(2) a still photographic image produced for exhibition purposes only, existing in a single copy that is signed by the author, or in a limited edition of 200 copies or fewer that are signed and consecutively numbered by the author. 
Further, VARA states that a work of visual art does not include:
(A) (i) any poster, map, globe, chart, technical drawing, diagram, model, applied art, motion picture or other audiovisual work, book, magazine, newspaper, periodical, data base, electronic information service, electronic publication, or similar publication; (ii) any merchandising item or advertising, promotional, descriptive, covering, or packaging material or container; (iii)any portion or part of any item described in clause (i) or (ii);
(B) any work made for hire; or
(C) any work not subject to copyright protection under this title.
As street art gains more recognition as a higher art by art institutions willing to include it in its galleries and collections, it seems that the law needs to accommodate and reflect the changing perceptions of what is and is not art. Fairey's case (with all its likelihood of becoming high profile) might be the one to spearhead this movement and spark a more serious dialogue about street art's status in the world of contemporary art.
For more information:
Image Credit:
Featured Image – http://assets.nydailynews.com/polopoly_fs/1.2270530.1435212120!/img/httpImage/image.jpg_gen/derivatives/article_970/shepard-fairey-detroit.jpg?enlarged
Second Image –
http://assets.nydailynews.com/polopoly_fs/1.2270531.1435212122!/img/httpImage/image.jpg_gen/derivatives/article_970/fairey26n-1-web.jpg?enlarged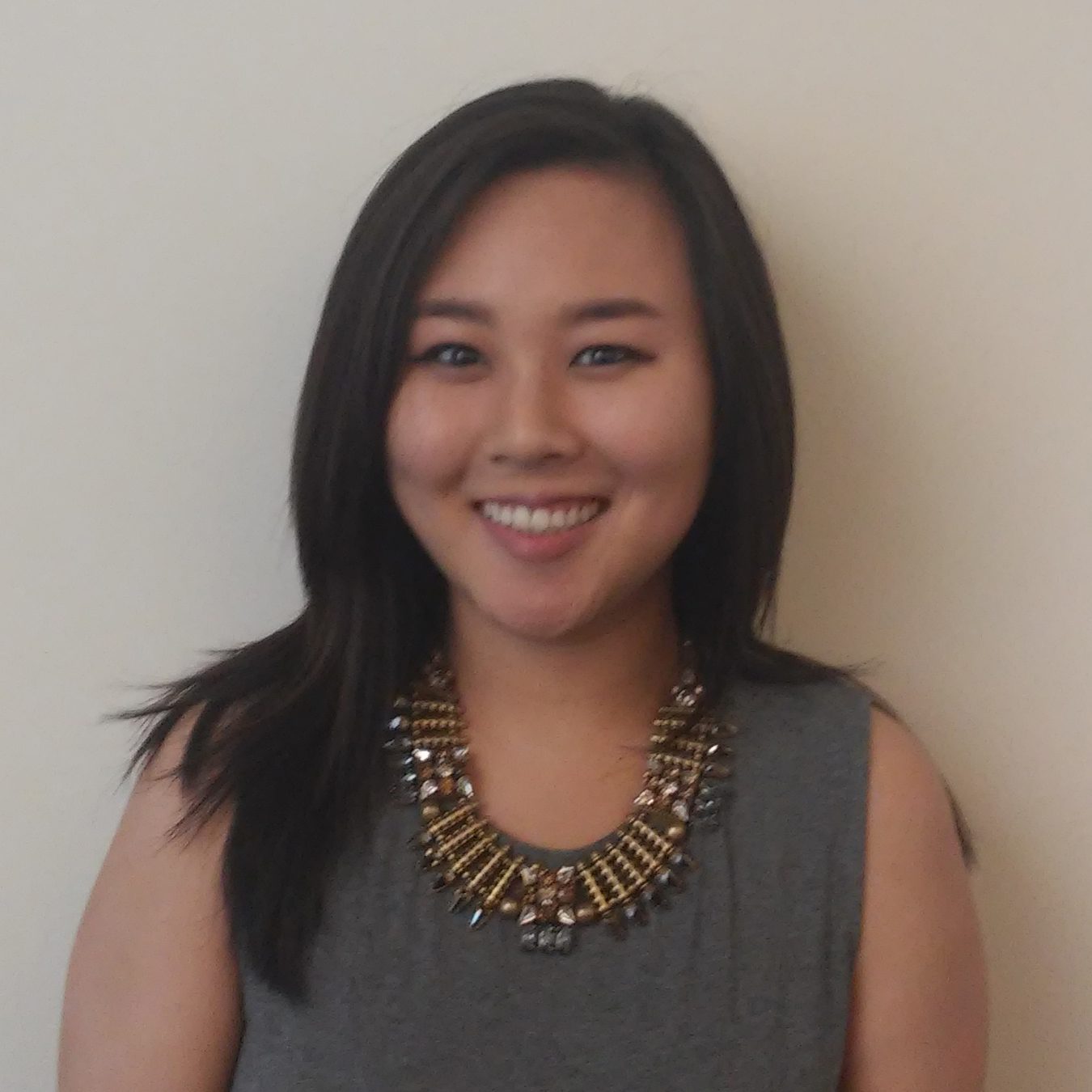 by Crystal Yun