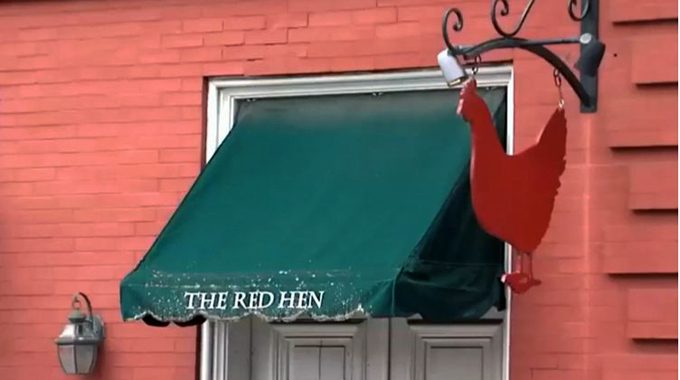 Trademarking: Because a Name Isn't Just a "Name"
by Madison Silvey
A few weeks ago, many across the nation were a buzz * scratch that * a flutter when White House Press Secretary Sarah Huckabee Sanders released this tweet: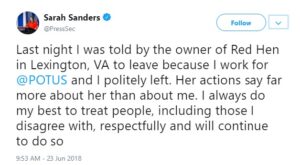 Supporters and protestors alike took to the streets and to their computers to ensure that the Red Hen restaurant knew their stance on this hot-button issue. However, many of these individuals focused their efforts on what turned out to be the wrong Red Hen. One of the incorrect restaurants that received quite a bit of backlash was a Red Hen located in Swedesboro, New Jersey. That business received numerous angry Facebook comments and posts, as well as negative reviews on Yelp. Even when the New Jersey restaurant attempted to clear up confusion by denouncing any connection to the Lexington Red Hen on its Facebook page, its Yelp rating dropped from nearly 5-stars to somewhere in the 3's.
This case is a prime example of what can happen when a business fails to pick a strong trademark and/or protect it by stopping others from creating confusion. Establishing and maintaining a trademark can require a bit of effort, but here are a few tricks of the trade to get you started:
Ensure that the trademark has not already been taken. Just as you are trying to protect your business brand name and brand equity, many others across the nation are trying to do so as well. Be sure your "original" idea hasn't already been originated by conducting or a arranging for a trademark search.
Federally register your trademark. The United States Patent and Trademark Office (USPTO) is the first stop on your trademark journey. Note: the earlier you file for registration, the better. If multiple parties are vying for the same basic trademark registration, the Office refers back to the date of filing for an intent-to-use application or the date of actual use for a use-based application as the beginning of ownership.
Protect, protect, protect your trademark. Not every business owner or group takes the steps necessary to ensure strong ownership of their trademarks. As you continue using your mark commercially, it is important to periodically check to see that others aren't doing the same in order to protect your name. If you find third parties using a mark that would create a likelihood of confusion with yours, you should consider reaching out to them directly or better yet with the help of an attorney.
These tips just scratch the surface of securing and protecting a trademark, but they may just save your business from a Red Hen-like fate.