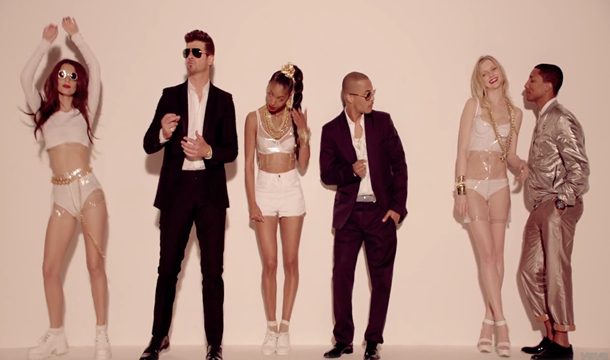 "Blurred Lines" Vs. "Got To Give It Up"
The Legal Battle Over Robin Thicke's "Blurred Lines"
As it stands, the legal decision reached in the battle over Robin Thicke's "Blurred Lines" could potentially open the floodgates for copyright infringement suit.
Just months ago, the legal battle between the writers of the hit song "Blurred Lines" and Marvin Gaye's family was finally put to rest. This suit, which ultimately ended up costing "Blurred Lines" co-writers Robin Thicke and Pharell Williams 7.4 million dollars, an unprecedented figure in copyright infringement history, may have important implications for the future of copyright infringement laws.
On March 10, 2015, the jury of a California Federal Court reached its verdict after 8 days of trial testimony examining whether Thicke and Pharell's massive hit song "Blurred Lines" was improperly drawn from Marvin Gaye's 1970s hit "Got To Give It Up." The main arguments made by the "Blurred Lines" artists during testimony were that Gaye's hit might have been a strong inspiration for the song and the two songs may have a similar "feel," but "feel" is ultimately not an entity protected under copyright law. Attorney Howard King, representing Thicke, Williams and T.I., another co-writer of the song, explained in his opening statement, "We're going to show you what you already know: that no one owns a genre or a style or a groove. To be inspired by Marvin Gaye is an honorable thing."
Richard Busch, Attorney for the Gayes, was initially placed in a difficult position because the Gaye's copyright over "Got To Give It Up" only pertained to the sheet music of the song, and thus U.S. District Judge Kronstadt refused to let Busch use any recording of the song during trial. The attorney instead relied on musicologists as expert witnesses to dissect the songs for the jury and explain similarities between the songs in regards to various elements such as song hook, lyrics and theme and keyboard-bass interplay. Ultimately, Judge Kronstadt allowed a stripped-down version of "Got To Give It Up" to be played for the jury's ears – a controversial decision that King will likely take up on appeal.
Ultimately, the jury found in favor of the Gaye family and the record-breaking 7.4 million dollar verdict was issued. The "Blurred Lines" artists are extremely disappointed in the outcome of this case and will surely appeal the decision. If upheld, this decision could have alarming future implications for songwriters by broadening the scope of what constitutes a copyright infringement. In a joint statement following the suit, Thicke, Williams and T.I. asserted "While we respect the judicial process, we are extremely disappointed in the ruling made today, which sets a horrible precedent for music and creativity going forward."
Up until now, it was somewhat understood that one could not copyright a "vibe" or "feel" or genre. Upholding the verdict of this case as it stands might say otherwise. Some lawyers argue that this is a standard copyright infringement case that will have no dramatic implications on songwriters. Others cannot help but speculate that such a decision may open the floodgates to a wider definition of copyright infringement, which could dramatically stifle the creativity of songwriters in the future. Of course, at this point all is mere speculation, and it will be interesting to see how the case ultimately plays out.
Does "Blurred Lines" improperly draw from "Got To Give It Up"? Click on the links and be the judge!
Related Links:
http://www.rollingstone.com/music/news/robin-thicke-and-pharrell-lose-blurred-lines-lawsuit-20150310
http://www.billboard.com/articles/business/6502023/blurred-lines-verdict-how-it-started-why-it-backfired-on-robin-thicke-and
http://www.cnn.com/2015/03/10/entertainment/feat-thr-marvin-gaye-robin-thicke-pharrell-lose-blurred-lines-lawsuit/
Image Credit: http://theearlyregistration.com/2015/03/10/03103/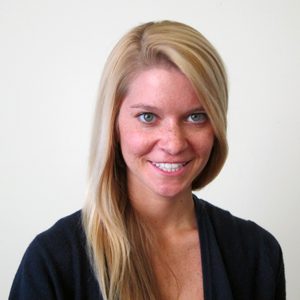 by Kaitlyn West