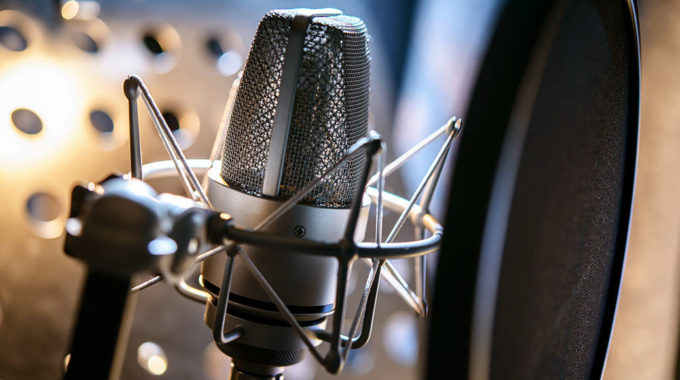 Taylor Swift & the Master Revolution
By McKenna McAreavy, Saint Louis University School of Law
Whether expressing her sentiments through her music or through public statements, Taylor Swift has never been one to hold back her viewpoint when she feels disrespected. This has become increasingly apparent in recent years, when Swift has clashed head on with individuals from the music industry. The most recent controversy came after Swift made a public statement regarding her displeasure with the acquisition of her former record label and her master recordings that came with it. Deals like this will quickly remind artists in the industry of an underlying emphasis on the "business" part of the music business. Unfortunately, beyond their own public condemnation of the scenario, many artists will feel hopeless when dealing with situations like this. But how hopeless actually are artists? What legal options are there to protect artists and their masters?
Swift's former record label, Big Machine Label Group, signed her back in 2006, when she was only 15 years old. Big Machine was founded in Nashville by Scott Borchetta. Taylor Swift was its most successful artist by a wide margin, making her catalog a prized possession. Swift claims she pleaded for the chance to own her own work for years but was always refused. Borchetta claimed that Swift "had every chance" to own her masters. But according to Swift, it was not until her contract expired that Big Machine allowed her to "earn" back one old album for every new album she produced. In response, Swift announced her free agency – which was short-lived, unsurprisingly.
On November 19, 2018, Swift moved on to a global record company called Universal Music Group (UMG). Older, wiser, and much more influential than when she signed with her first label at 15, Swift made it very clear that this time around she would own her own masters. This crucial part of Swift's new deal may have set the stage for the issues she was about to face with her old record deal. Despite UMG actively pursuing the purchase of Big Machine, Swift's first six albums recorded with Big Machine remain essentially untouchable by her new label.
On June 30, 2019, the controversial Scooter Braun/Big Machine deal was announced. Taylor Swift made a public announcement of her own, posting on Tumblr that she "learned about Scooter Braun's purchase of my masters as it was announced to the world" and that this deal was her "worst case scenario." Without getting into the details, Swift's displeasure originates from an on-going timeline of bad blood between Taylor Swift and Kanye West, one of Braun's management clients. The feud was sparked when West infamously took the microphone from Swift at the 2009 Video Music  Awards and later exploded into West mentioning Swift in rap song complete with a nude Taylor Swift look-alike in the music video — both of which she publicly condemned. Swift claimed in her Tumblr post that throughout all of this turmoil, Scooter Braun both partook in the bullying and encouraged his clients — predominantly Kanye West and Justin Bieber — to bully her. Now the feud is set to continue as Braun owns a majority of Swift's music, seemingly against her will.
Many famous clients, friends, and family members went to social media to advocate for Scooter Braun after Swift's expressed her disapproval — but the controversy itself opens the door to a much bigger issue within the music industry. Record labels have been outmaneuvering artists in record deal negotiations since the beginning of their time. It is easy to see why labels have the upper hand in the record deal department: record labels are professional record deal negotiators while artists are professional music makers, who may not be adequately represented, at least in the first instance. However, the disconnect is not nearly as broad as it used to be. Record labels have lost some of their leverage now that technology has made getting your music out easier than ever. Many artists like Taylor Swift are also getting smarter, getting lawyers, and demanding fairer contracts. First on many artists' agendas for this revolution — owning their own masters.
A master is the original recording made in the studio; the controlling work from which all copies are made. Any form of the recording released publicly — live performances do not fall under this umbrella — must be licensed by the holder of the master to be legal. The person who owns the master financially benefits from and controls what is done with the song or album. If a record label is on the market, its ownership of masters is a controlling factor of its value. The masters are the steady moneymakers, and in Taylor Swift's case, her masters were the powerhouse money makers for Big Machine. It would be nearly impossible to say, strictly from a business standpoint, that Scooter Braun did not consider the acquisition of Taylor Swift's masters when he bought Big Machine. It was no doubt the driving force.
It is not uncommon for record labels to own an artist's master; in fact, it is pretty much the norm. Nonetheless, most artists will agree it seems unfair that they are not allowed to possess their own creation. The record company, on the other hand, sees owning the masters as collateral for the time and resources they spend on the artist — and the risk involved in doing so. There can be many enticing incentives for artists to sign over their masters to a record company: advances on payment, higher royalty percentages, and just generally keeping the business/maintenance side of the music recordings out of the artist's hair. Many labels will encourage artists to let them own the masters because it is a lot more efficient; it allows the label to take care of business without having to constantly check in with the artist. The downside to all of these perks — the label has control.
The label having control of an artist's masters can be particularly problematic in Swift's case; the artist has no control over who may buy out the label. In other words, who artists originally agreed to owning the masters can change without their consent. Here, Scooter Braun could be hostile in owning Swift's masters because he does not have to consult with her at all about what he does with her recordings. This became apparent when, not even a month after buying out Big Machine, Braun's team released and advertised "exclusive" vinyls of some of Swift's first albums. However, worse than simply profiting off of Swift, he could even associate her old music with something she doesn't want to be associated with (politically, morally, etc.).
Regardless of who owns the masters, artists may not be completely helpless when it comes to the control of their music. For instance, if artists are credited as  writers, they would still hold the copyrights to their compositions — unless those rights had been assigned to music publishers– which could give them money and leverage on what is done with the music in some situations. Taylor Swift is credited as a writer/co-writer on most of her songs so that is somewhat of a silver lining for her. Unfortunately, the rights that particular artists have are very dependent on the terms of their contracts, which can sometimes get pretty murky. This is why it is important to fully understand the terms and effects of your contract before agreeing to it.
If you are an artist who wants control over your masters in a record deal there are some negotiating techniques that you may be able to utilize, but it will not be a walk in the park. It is considerably harder for starving artists to negotiate owning their own masters than it is for the Forbes world's highest-paid celebrity. Taylor Swift's numbers don't lie, and both sides of the table knew that coming into her negotiations. This gives her a major advantage that not many start-up artists will have — money and undeniable value. Many record labels will bring monetary relief and opportunity to the table, and most artists will have been looking for both for quite some time because musical career paths can be slow to success and equally slow to profit. So what should the artist bring to the table?
Artists will not get very far in negotiations if they simply demand to own their masters or "no deal."  You want to try to minimize the risk and cost the record label might suffer in its deal with you. You can do this a variety of ways: pay for your own recording sessions, offer them a higher percentage of the revenue, showcase your past profit — if any — to predict your future profit. If all else fails, you can try to work out a deal to revert the master recording rights back to you after a certain period of time or after a certain amount of money is made back by the record company. Master rights reversion is somewhat of a compromise so the record label can have the masters during the debut years of the music's "buzz," yet the artist will still ultimately be the owner.
The future may be optimistic for artists owning their own masters, but it will take more than just a couple of A-list celebrity deals to completely shift the status quo. Above all else, for every artist, it is important to get an attorney experienced in music law walking into these negotiations to protect and advocate for your rights to make sure that you don't get taken advantage of. Read up, find a good attorney perhaps with the help of VLAA, ask your attorney any questions you may have, and do not be afraid to be firm about what you want in a record deal, or else you could end up in a "worst case scenario," such as Taylor Swift.