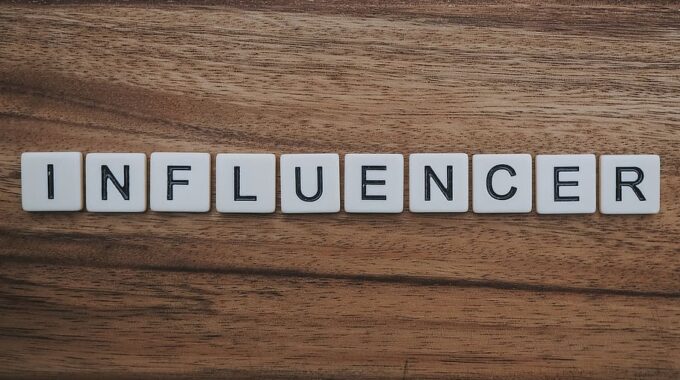 Social Influencers: Short and Simple Legal Considerations
By Spenser Jaenichen
Juris Doctor Candidate 2022, University of Illinois College of Law
Starting in 2010, hundreds of thousands of everyday individuals gained the opportunity to become self-proclaimed creatives through photography, modeling, designing, painting, performing, and many other forms of art through the development of a single app: Instagram. Some influencers not only limited themselves to Instagram alone, and instead tried venturing out to different platforms like YouTube, TikTok, and even started their own podcasts with the help of agencies (you can learn more here). When it came to Instagram, users began to inhabit various areas of the app and develop followings of individuals interested in that person's opinions and practices of their craft and everyday life. For example, Olivia Rink (@oliviarink) is an Indiana native living in New York City; standing four feet 11 inches, her page discusses beauty tips and fashion advice for petite women. Her account is one of the thousands that occupy a unique space providing guidance for their following.
Over the past decade, corporations watched as these accounts' followers grew from a couple thousand to millions. This couldn't have been possible without the help of the content they post. It could either be that these influencers have organic Instagram followers which they might have gained through their content and posts, or it could even be due to familiarity and word of mouth. However, the eminence at these platforms has been ruled out in their favor. People now look to Instagram for brand recommendations, styling tips, recipes, inspirations, and many other things; hence the birth of the term "influencer".
The new influencer market is sprouting and transcending, with many trying different tactics and techniques to discover how to get free instagram followers to brand their products (and themselves) better. However, many legal issues have risen from this innovative form of advertising. Large-scale influencers typically have major contracts with brands or talent agencies that provide protection and guidance when working on sponsorship deals and avoiding problems with the Federal Trade Commission (FTC). Small-scale influencers lack guidance and are left to figure everything out alone. Had they utilized the services of social media management sites like BuySellShoutouts, they could have managed their following at least. That said, if an attorney is faced with an influencer, there are a few important subjects on which to advise: conspicuous placement of sponsorship ties, avoiding conflicts of interest, appropriate tax filings, ownership of the work, and possible trademark and/or copyright infringement.
The FTC requires that all advertisements be conspicuous, including endorsements made by influencers. If influencers receive payment in the form of money or gifts, they must put their followers on notice that the post is sponsored or paid for. The FTC has said that a simple #ad or #advertisement at the end of an influencer's post would be satisfactory in that case. Without such disclosures, influencers may face legal repercussion. In recent years, native advertising has developed regarding endorsements that blend better into social media feeds. Native advertising is inconspicuous posts by influencers or brands themselves that's typically paid content that matches a publication's editorial standards while meeting the audience's expectations. Nonetheless, all "paid-for" posts require this conspicuous notification. If an influencer is unsure whether a post requires such notice, it's better to be on the safe side and include a simple hashtag to avoid potential legal issues.
Additionally, if an influencer is being paid to endorse a brand, no competing brands should be located within the frame of the post; influencers may be in breach of contract if this occurs. For example, if an influencer is sponsored by Nike, there should be nothing that even looks like Adidas within the shot. If that occurs, the sponsoring organization may not pay the influencer, no longer reach out to the influencer for additional posts, and could even pursue legal action for breach of contract. Not all contracts may explicitly forbid influencers from mentioning competitors, but this might dampen relations between the parties and overall would best be avoided. All things considered, if an influencer is sponsored, it should be conspicuous as to what brand is the sponsor them and focus should only be on that brand, nothing else, to avoid legal and other issues.
Originally, many influencers received gifts in exchange for a post on a social media platform. Today, large and small influencers may be compensated financially for their endorsements rather than just be given products. The IRS requires gifts over $100 in value and monetary compensation over $600 be reported. These numbers are cumulative therefore if a product is valued at $20 but an influencer posts six times, each time leading to the receipt of a new product, the total is $120 and therefore should be reported for tax purposes. Depending on the agreement made between the influencer and sponsoring brand, an influencer may have two methods of dealing with taxes: receiving a W-2 from the brand or filing a 1099-MISC form.
Some influencers may be eligible to write off a number of expenses when filing their taxes. In order to receive this benefit, the IRS must determine that an influencer's practice is a profitable job rather than a mere hobby through the examination of answers to a number of questions including: how professional the business operations of the influencer are; whether the influencer depends on the income provided through influencing for a livelihood; and whether the time and effort indicate that an influencer intends to make a profit. If influencers pass the IRS's examination, they may then be able to write off common expenses such as travel, editing software, cameras and recording equipment, website, etc. If an up-and-coming influencer is truly serious about embarking on such a career, reporting taxes and deducting expenses are two imperative aspects that may dictate whether an influencer makes it in the industry…or at least makes money and avoids legal trouble. These are all important considerations for an attorney to discuss with an influencer-client during a consultation.
For intellectual property purposes, the creator of the work should always strive to secure the rights to the work. A cluster of lawsuits filed between 2016 and the present day demonstrate how some large companies take advantage of upcoming influencers, which can eventually destroy their reputations and the works these individuals produced (Call Her Daddy and Barstool Sports). While the bargaining power of large influencers is much more significant than that of smaller influencers, both should strive to secure necessary rights to their work. If anything goes sour between the brand and the influencer, influencers should be able to continue making a profit (if applicable) off the work and do largely as they please with it. Additionally, this would allow influencers to grow their portfolio of work and increase credibility ass serious contender in the influencer industry.
To further add to an influencer's credibility, influencers may choose to hire an attorney to seek a trademark registration for their brand and/or copyright protection for the work, if applicable. Many benefits come from trademarking a person's name and/or brand, especially in the influencer industry. However, having a more common personal or brand name may present a large barrier to obtaining a trademark registration. Uniqueness is key when filing a trademark application and influencers must look to see if their name, hashtags, or brands have an easily recognizable connotation with other brands or entities outside of what they're known for. For example, Love Island star Molly-Mae Haghe attempted to register a trademark for her name but was denied a British registration due to an earlier trademark application filed by Molly Mae Limited, a boutique card and gift shop. While this falls outside of United States jurisdiction, the same basic tenets apply – if influencers hope to use and/or register their trademarks without problems, they must do their due-diligence first.
The influencer industry sits as one of the most unknown and unexplored spaces for legal disputes. As the digital space technology continues to expand, influencers will adjust their work and practices to comply with new laws and regulations put in place. However, with a phone in nearly every hand in the United States, everyday individuals may have the opportunity to become influencers, and they and their attorneys must be aware of some basic legal issues and considerations facing the influencer industry.
Legal circumstances may vary; please consult an attorney.