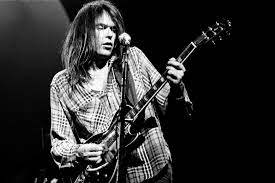 Politics, Presidents, and Playlists
By Alec Williams
Juris Doctor Candidate 2022, Georgetown University Law Center
Since the countercultural movements of the 1960s, pop musicians have nurtured an important bond with politics. As songs like A Hard Rain's A-Gonna Fall by Bob Dylan and Say It Loud, I'm Black and I'm Proud by James Brown surged in mainstream popularity, the unity between sociopolitical issues and pop music solidified. This union translated into the songs of subsequent generations, and culminated in well-known anthems like Killing in the Name by Rage Against the Machine and This is America by Childish Gambino. Though not all music is overtly political, nearly all musicians make statements that reflect their beliefs through songs.
Thus, it should come as no surprise that musicians have become increasingly loud voices in presidential campaigns. In the past few months, many artists have publicly called on President Donald Trump to refrain from using their music during speeches and rallies. The Rolling Stones made recent headlines when they joined a growing group of musicians looking to distance their songs from the controversial campaign. Neil Young took things a step further and commenced a lawsuit against the Trump campaign for its continued unauthorized use of Keep On Rockin' in the Free World. However, this outcry was far from foreign to President Trump's campaign.
In 2016, Bruce Springsteen spearheaded a successful — and largely nonlegal — response to the Trump campaign's unauthorized use of his music. This entailed Springsteen endorsing Hillary Clinton, which incited prompt removal of Born in the USA from Trump's campaign rallies. However, in 2020, more musicians have threatened the President with legal action for the unauthorized use of their songs. As the laundry list of musicians who have vehemently disavowed President Trump's use of their works on his campaign playlist lengthens, the possibility of formal litigation grows. This begs the question of whether musicians possess the legal right to prevent President Trump from using their songs on the campaign trail. The intricacies of intellectual property law hold fruitful answers.
Many musicians opposing President Trump's use of their music — including Aerosmith, Tom Petty's estate, and the Rolling Stones — have sent the campaign cease and desist letters. A cease and desist letter demands that an individual or other entity immediately cease engaging in purportedly unlawful behavior and indefinitely refrain from continuing that behavior. An individual's refusal to comply with a cease and desist letter could instigate subsequent legal action. For instance, if the Trump campaign were to continue its unauthorized use of a musician's work after receiving a cease and desist letter, the musician could have a valid copyright infringement claim.
In response to these cease and desist letters, the Trump campaign could brandish the pertinent licenses. The campaign would probably need to acquire public performance licenses for speeches and rallies, as opposed to relying on an event center's licenses for legal protection. To lawfully use a musician's songs, most venues have to attain a public performance license with multiple publisher's rights organizations — typically ASCAP, BMI, SESAC, and/or GMR. However, these agreements are not comprehensive, and events organized by third party organizations — like campaign rallies — are generally exempt from coverage. Therefore, the Trump campaign cannot bank on a venue's licenses for legal protection from copyright lawsuits.
Therefore, to use a song on the campaign trail, the Trump campaign would probably need to attain a blanket performance license for a particular song from a publishing rights organization. This entails collaborating with both the publisher and music label to negotiate a performance license to cover either the song or a familiar rendition of the song. However, even if negotiations are favorable for the campaign, a musician can request their music be withheld from the license. Moreover, even if the campaign attains the proper licensing, a musician may still have legal mechanisms to support a lawsuit should the campaign refuse to comply with a cease and desist letter.
First, as public figures, musicians could rely on right of publicity jurisprudence for legal protection. This state-by-state doctrine prevents the unauthorized commercial use of a musician's name, likeness, or other recognizable aspects of their persona–arguably including their music. The right of publicity provides a musician with the exclusive right to license their identity for commercial promotion. If a musician has reason to believe a political campaign exploited their identity, they may have a valid lawsuit. For instance, Bette Midler and Tom Waits successfully sued advertising campaigns in the mid-1990s that expressly and non-consensually appropriated their identities for profit. Though exploitation of a musician's likeness for political gain is differentiable from a private organization appropriating a musician's persona for profit, the two could be construed as reasonably analogous.
A musician could also seek recourse under the Lanham Act, which consists of trademark protections. A trademark is a word, phrase, symbol or device associated with a product or service that differentiates it from similar products or services. The Lanham Act could be construed as providing protections for musicians from the unauthorized dilution of their name, song titles, or other associated works. For instance, Jimmy Buffett successfully sued an individual who appropriated the song title, "Margaritaville" to sell merchandise for trademark infringement under the Lanham Act. Though distinguishable from a private citizen's appropriation of a trademark, political campaigns that rely on slogans, mantras, or phrases readily traceable to a musician's works could violate the Lanham Act.
Finally, the Lanham Act also supplies musicians with protections from false endorsement. A false endorsement occurs when an individual's identity is connected with a product or service — perhaps through a song or an image — in such a way that consumers are likely to be misled about that person's approval of the product or service. For example, Bob Marley's estate representatives successfully argued a false endorsement claim against a t-shirt company's non-consensual use of Bob Marley's image on their merchandise as an "endorsement" to sell products. Conceivably, a political campaign's use of a song or a musician's image could be reasonably construed as similarly connoting the musician's unauthorized support.
To ensure maximum protection from lawsuits, political campaigns would probably be best served by attain steadfast permission from the musician-author of a song and the music publisher. In addition to those permissions, the campaign may need to attain a separate negotiated license to use the master recording of a song from the record label in question. Failure to ascertain these necessary legal permissions could result in unwanted negative publicity from musicians looking to protect their work from association with certain political ideologies — something Trump recently incurred from Neil Young.
The ongoing predicament of pop musicians challenging the Trump campaign underscores the importance of attaining necessary licensing and other permissions to use a musician's songs on the campaign trail. This dilemma also highlights the often inherently political nature of using a musician's songs or identity in that milieu. Given the numerous protections proffered by the law, musicians who issue cease and desist notices may have lawsuits on any of the foregoing grounds should the Trump campaign continue its unauthorized use of their music.