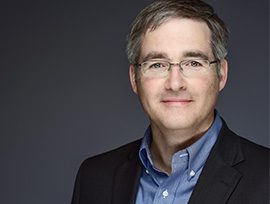 Nonprofit Board Service Ethics
Wednesday, May 15 at 4:00 PM
at Armstrong Teasdale, 7700 Forsyth
2.0 Hours of Missouri CLE or CPE Ethics Credit

Our lively discussion will use "ripped from the headlines" examples to examine some of the hard choices board members face when carrying out their oversight responsibilities, including: clarifying roles, conflict of interest, D&O insurance and statutory protection for board service, audits and audit committees, embezzlement, #MeToo, social media use, lack of synchronicity in board policy and practice, executive compensation and more. Mike Downey, Downey Law Group, will lead the interactive program featuring a panel of experts: Robert Kaiser, Armstrong Teasdale; Geetha Rao Sant, Washington University School of Law; and Michelle Schwerin, Capes Sokol. A reception featuring live music by Alyssa Avery and Ranya Iqbal, co-founders St. Louis String Collective, will follow the program.
The program is FREE but please register no later than May 12 by sending an email. 
PRESENTER: MIKE DOWNEY
Mike Downey is a legal ethics lawyer and founder of Downey Law Group LLC, a law firm devoted to legal ethics, law firm risk management, and the law of lawyering. Michael regularly represents lawyers, their clients, judges, and other professionals in high stakes and complex civil litigation and disciplinary proceedings and serves as an expert witness. He also serves as outside general counsel to numerous law firms. For the past decade, Mike has taught legal ethics and law firm practice as an adjunct professor at Washington University School of Law. He has also taught professional responsibility as an adjunct professor at St. Louis University School of Law. He has presented on legal ethics more than 500 times, including for global corporations and law firms, throughout the United States as well as in the United Kingdom and Canada. Michael's first book, Introduction to Law Firm Practice, was published in 2010. He has contributed chapters to three other book-length publications, and published more than 180 articles in publications, including in the ABA Journal, National Law Journal, For the Defense, and the Missouri Bar Journal. He has served as a regular ethics columnist for the National Law Journal, ABA's Litigation and Law Practice magazines, and the St. Louis Lawyer, Mike graduated first in his class from Washington University School of Law in 1998.
Presented by
ST. LOUIS VOLUNTEER LAWYERS AND ACCOUNTANTS FOR THE ARTS
Co-Sponsored by
ST. LOUIS COMMUNITY FOUNDATION
Supported by
RubinBrown