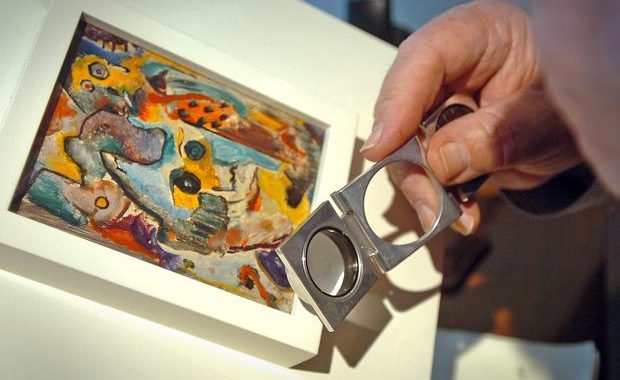 New York Senate Protects Art Authenticators with New Bill
The New York State Senate recently approved a bill on June 15th to protect art authenticators from unfounded litigation. The bill amends the New York Art and Cultural Affairs Law and limits the liability of art authenticators and appraisers. The bill, which attempts to remedy the recent trend of high cost litigation towards authenticators, is a good first step to encourage experts to authenticate works.
When authenticators and appraisers relay expert opinions, collectors often disagree with those opinions. In turn, authenticators open themselves up to costly legal action and many authenticators have received death threats for their views. Because of the fear of legal action, there is a disincentive for experts to give their expert opinions and the appraisal world has become somewhat small as of late. Sharon Flescher, executive director of the International Foundation for Art Research (IFAR) has said that, "Everyone is concerned about litigation that threatens to stifle scholarly opinion…it costs a lot of money to defend against a suit, even if one wins."
The new bill is called "an act to amend the arts and cultural affairs law, in relation to opinions concentering authenticity, attribution and authorship of works of fine art." Its aim is to minimize the cost of litigation and make it more difficult for collectors and overly-opinionated customers to take legal action against authenticators.
Directly responding to such events as the 2014 case of high-priced forgeries at a respected New York art gallery, where there was wanton neglect from so-called experts, the bill adds a definition of "Authenticator," defining it as "a person or entity recognized in the visual arts community as having expertise regarding the artist, work of fine art, or visual art multiple with respect to whom such person or entity renders an opinion as to the authenticity, attribution or authorship of a work of fine or visual art multiple, or a person or entity recognized in the visual arts community or scientific community, as having expertise in uncovering facts that serve as a direct basis, in whore of in part, for an opinion as to the authenticity, attribution or authorship of a work of fine art or visual art multiple."
National Law Review believes that this bill is weaker in multiple ways to a similar bill proposed earlier, yet not enacted. The earlier bill required plaintiffs to "specify with particularity in the complaint facts sufficient to support each element of the claim or claims asserted," and a higher pleading standard. Although weaker than its predecessor bill, there is a general hope that this new bill will began a growing trend to protect unhappy, litigious individuals from bringing suit against experts who correctly authenticate works of art, or fakes.
For more information, please check out:
Image Credit: http://torresartappraisals.com/
by Michael Cannon