Meet Dannie Boyd
Mar 01, 2023 | News & Events,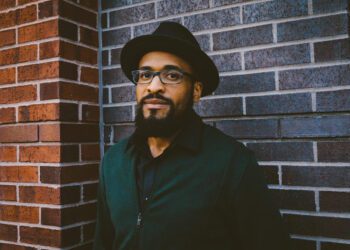 We are pleased to announce that Dannie Boyd is our new part-time Community Engagement Manager. In this newly created position, he will build awareness of our programs and services and will help implement our Diversity, Equity, Inclusion and Accessibility plan. His email address is dboyd@vlaa.org.
Boyd enjoys connecting and working with artists across all arts disciplines, including those in which he is a practicing artist: poetry, music and photography. His diverse background includes teaching communications at St. Louis Community College-Florissant Valley, being a featured artist on St. Louis Public Radio's "Living Ferguson" in 2019 and working with arts and cultural organizations to provide artist development resources. Boyd is an alumnus of the University of Missouri-St. Louis, St. Louis Community College and the Regional Arts Commission's Community Arts Training Institute and Teaching Artist Institute.
"Dannie was the ideal candidate for this job," said VLAA Executive Director Sue Greenberg. "He's been a client, a workshop attendee and an informal ambassador for our organization for many years. I'm looking forward to working with him."
About Our DEIA Plan
Adopted in 2022, our Diversity, Equity Inclusion and Accessibility (DEIA) plan outlines strategies that will live and breathe in all aspects of our work. To develop the plan, we examined our programs and services; board, volunteer and creative community demographics; hiring, communication and community engagement practices; and our partnerships and advocacy work. The plan, which will allow us to celebrate and build on our success in these areas, incorporates survey results and invaluable focus group input from historically marginalized creatives and arts leaders. The plan seeks to increase our visibility and to mobilize the expertise of our volunteers. It also seeks to align with our local, state and regional funders, who are actively incorporating DEIA values into the their operations and grant-making practices.
Photo credit: Snap Travel Locs