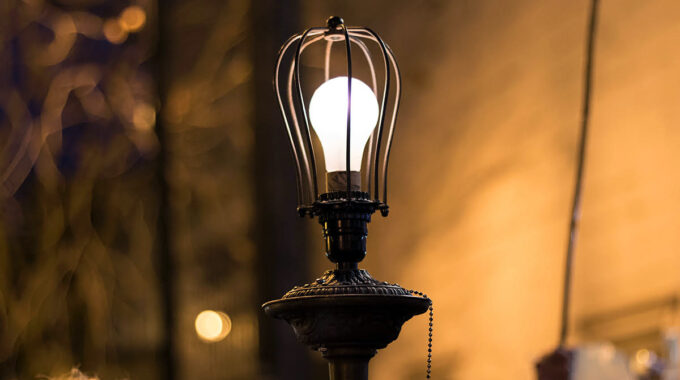 Medicaid Expansion Is an Arts Advocacy Issue
On August 4, Missouri voters will decide whether an estimated 230,000 low-income adults should be newly eligible for Medicaid[1] coverage. The vote "YES" campaign makes a strong economic argument for Medicaid expansion. Proponents of the ballot measure, including the Missouri Chamber of Commerce, are citing a new report released by Missouri Foundation for Health that addresses job growth and state budget savings – because the federal government would pay 90 percent of the safety-net program's ongoing costs. Others say the constitutional amendment is a social justice or faith-based call to action.
We believe the initiative also belongs on the arts advocacy agenda. Here's why.
For many Missouri artists, the need for Medicaid expansion was apparent long before COVID-19. As the pandemic and its economic fallout continue, expansion has become even more critical.
It's no secret that COVID-19 had an immediate and devastating financial impact on the livelihoods of our state's artists. We've all heard about cancelled shows and gigs, partial or total lost wages and income from creative practices and other jobs, limited personal emergency resources, and difficulty accessing unemployment benefits. Prospects for returning to "normal" anytime soon make the future look bleak, especially for performing artists.
Now add insurance into the mix. Many artists close to retiring age have wanted to buy senior life insurance online or senior health insurance – often is the case that the disruption to their finances has put this dangerously on hold. Worse is that many artists already with cover have lost their employer-sponsored insurance policies when they lost their jobs. If an artist gets insurance through a union, coverage is usually dependent on working for a certain number of weeks every year – so no weeks, no coverage. For those who purchase insurance on HealthCare.gov – which has made insurance available and affordable for many creatives – a substantial drop in income could land them in what is known as the coverage gap. If the artists would like to consider more options related to health and life insurance, they can have a peek at this site and compare the prices of different insurance providers.
To understand the gap, here's a brief history lesson: The 2010 Affordable Care Act (ACA) included two cornerstones – expansion of Medicaid to cover everyone with household incomes up to 138 percent of federal poverty level ($17,236 for an individual and $35,535 for a family of four in 2020) and subsidies for the middle class to make coverage affordable when they shopped on HealthCare.gov or their state's marketplace. But in 2012, the Supreme Court, while upholding the rest of the ACA, struck down the Medicaid expansion requirement, leaving it up to each state to decide whether or not to participate. To date, 14 states, including Missouri, have not opted in.
So, many Missouri residents with incomes below the poverty line, especially childless adults, are ineligible for Medicaid and ineligible for ACA subsidies. This coverage gap was made all too clear to us during our Every Artist Insured enrollment events. More than once, exasperated artists who fell into the gap left in tears.
The voter registration deadline is July 8. Absentee ballot requests must be received by July 22. For more information about voting in Missouri, visit Rock the Vote.
[1] Some people confuse Medicaid and Medicare. Medicare is a federal health-insurance program for adults age 65 and above and those under age 65 with disabilities. There will be changes to Medicare as time goes on, as well as newly implemented plans that can help people in financial ways. For example, the price of Medicare plan G may work more for some who are in need, this is something that will need to be discussed at length. Medicaid is a state-run program that provides hospital, medical coverage, and long-term care services for people with very low incomes and little or no resources. Missouri's Medicaid program, known as MO Health Net, covers children; their parents, guardians, or caretakers; some pregnant woman; and some seniors and disabled individuals.