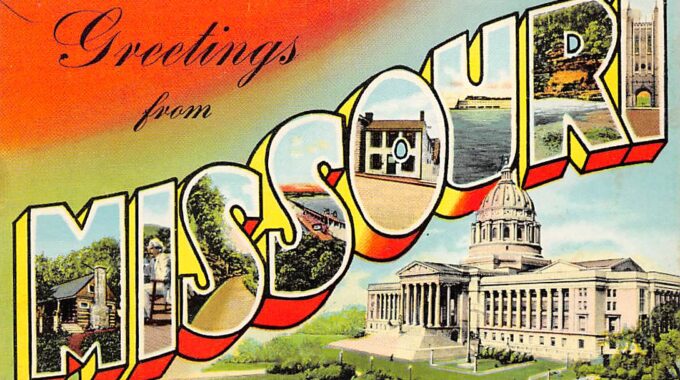 Last but not least: Missouri's tardy Wayfair legislation
By John-Charles Ward
Washington University School of Law
Juris Doctor Candidate, 2023
In 2018, the United States Supreme Court decided a case titled South Dakota v. Wayfair. The effect of the ruling was to expand states' taxing powers by giving them the ability to tax companies that sell to consumers within their borders but do not have a physical presence in the state.
Most of the commentary on this divisive Supreme Court decision has focused on the effect this ruling will have on small business. Much of that debate turns on differing definitions of the term "small business." People who agree that the decision was positive put emphasis on businesses that operate intrastate. They applaud the fact that now these intrastate companies will no longer have the competitive disadvantage of having to include a tax on their merchandise that out-of-state companies did not have to include. People who disagree with the decision tend to emphasize the effects that it will have on small companies that operate in digital marketplaces and sell their goods across the U.S. They criticize the red tape such companies will have to deal with along with the increased costs due to the regulatory burden. They argue that large digital companies such as Wayfair will be able to deal with these increased costs of business while smaller companies will be made unprofitable and be forced to shut down.
In the wake of the Wayfair decision, states began to pass what are called tax economic nexus statutes that, as the name implies, have the effect of requiring out-of-state retailers to pay a tax to the state where the sale was made or the service was provided. Missouri is one of 45 states to pass such a law. The bill passed in Missouri with bipartisan support and was signed into law on June 30, 2021. As this law is aimed at companies that are not physically located in Missouri but are selling within the state, it should not have a large effect on the accounting process of small businesses physically located within the state.
Similar bills have been passed in all states except Alaska, Delaware, Montana, New Hampshire, and Oregon, none of which have a state sales tax of any kind. The Missouri legislation provides a safe haven for businesses that sell less than $100,000 annually of tangible goods in the state. The statute will require large online marketplaces such as Amazon and Etsy to collect the state's 4.225% sales tax from independent sellers using their platforms. It additionally extends any local government sales tax to remote sellers required to pay the state's sales tax.
The Missouri law provides a lengthy onramp period due to likely difficulties getting the technology set up to enforce this new tax. Remote sellers will not be required to pay state and local sales taxes in Missouri until January 1, 2023. When it does go into effect, Missouri-based artists and entrepreneurs can expect to benefit from a more level playing field as their out-of-state competitors will have to pay local and state sales tax when they sell their goods in Missouri.
Our 2021 summer associate program is sponsored by: