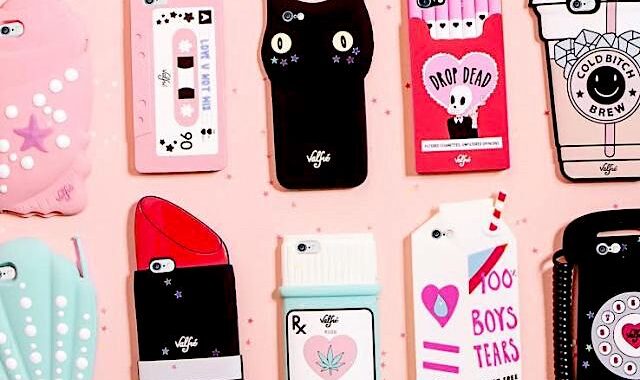 How can small fashion entrepreneurs seek IP protection?
"In order to be irreplaceable, one must always be different." – Coco Chanel
By Nan Shen
Saint Louis University School of Law
Juris Doctor Candidate, 2021
The fashion industry is a serious business. Cumulative data compiled within the Fashion and Apparel Industry Report paints a portrait with worldwide revenue expected to rise from $481.2 billion in 2018 to $712.9 billion by 2022. With the updates of technology, the emergence of eCommerce, and the increasing scale of globalization, consumers enjoy the brand images of athleticism, carefree joy, and luxury from numerous products across borders and cultures. As you can see, most of the current millennials tend to be very interested in coupons (like the ones available at Raise) and discounts that they can avail themselves of to purchase their favorite collection. In regards to this interest of customers, most fashion brands target them during festive seasons and offer maximum discounts on online platforms.
Earlier the eCommerce industry used to rely on third parties to extend their services to a larger population. However, nowadays, with the help of ever-growing technologies (such as Magento Amazon integration), these retailers can direct their business strategies in an Omni-direction. In the real world of the fashion industry, high-end brands cherish the value of their intellectual property not only because of the creativity and skill in the object but also because such protections provide a shield to those brands in an ever-changing world. Brands with deep pockets rely on IP law not only for their established product lines but also for any innovations that might have business potential later.
Some emerging fashion brands pay little attention to protecting their intellectual property assets. Many small business-like startups or entrepreneurs must first understand and identify the specific kinds of valuable assets they should invest in to protect. Some small businesses may seek assistance from Web Design Norfolk or similar firms to ensure that their websites are unique and user-friendly. Moreover, they need to value their business plans and seriously consider the ability and necessity of registration. Small businesses may invest in technology such as cloud ERP system – Acumatica, for instance, to share information, enhance productivity and performance of the team, and automate the whole work process. (Learn in what ways Acumatica is used). Additionally, brand owners may invest huge sums to create new and original designs each season, but little effort is often made to research, register, and protect their designs and other IP. The trademark, copyright and patent application processes take time, and money, which might not be easily bearable for small and independent brands. In addition to the attorney's fees for such filings, the United States Patent and Trademark Office filing fees themselves for a design patent application, for example, are $480 for a small entity and $960 for a larger entity.
Designers must combat two enemies in particular – counterfeits and knockoffs. A counterfeit is a nearly exact duplicate of an item previously sold with the intention for it to be passed off as the original. The shadowy business of counterfeits has spread across the globe to become a $1.2-plus trillion industry as of 2018. What is the legal definition of a counterfeit? A counterfeit product must include another party's federally registered trademark or one that is "substantially indistinguishable" from the other party's trademark. Also, a counterfeiter must knowingly and deliberately be using another party's trademark without the authorization to do so. This use is almost always paired with the counterfeiter's intent to deceive the consumer by presenting itself as the trademark holder by means of the fake logo. Counterfeit goods are usually regulated by trademark law and damaged parties can invoke legal tools to guard their trademark rights. While a buyer of counterfeits is usually seen as a victim, selling them may lead to civil or even criminal liability.
A knockoff product is a close copy of an original design, mimicking its elements, but it's not thought to be sold in an attempt to pass as the original. Knockoffs, per se, are not prohibited by U.S. law but they can violate trademark rights if an original owner can prove that the resemblance is so close that the consumer is likely to be confused, and copyright or patent issues can arise as well. The development of eCommerce and the Internet has offered more efficient and convenient tools to find designs and copy the ideas than existed previously. It usually takes fashion designers at least two years to bring a design to manufacture and it may take another four months from that point for the product to reach a retail outlet, but copying designers may only need as little as four to six weeks to start their production lines.
Furthermore, knockoffs from anonymous sources are not the only issues small fashion brands may have. Big fashion houses sometimes copy ideas and designs from small brands. For instance, Forever 21 has been accused of imitating the design elements of others, from a phone case made by an L.A. indie brand of a well-known feminist to Instagram swimwear to a coat from a Vogue Fashion Fund finalist project, and those were just examples in 2017. Unfortunately, the threat of lawsuit does not always deter fast-fashion retailers because many have come to build expenses and sometimes losses for infringement suits into their business models. Even though the victims of such efforts can sue the infringing company, many infringers believe that dealing with that is still more cost-effective than licensing the design from the rightful owners. Some companies regard infringement as an avoidable and profitable strategy for their business.
Under the current legal framework, clothing designs are not easily protected under trademark, patent, or copyright law since an article of clothing is mostly considered a utilitarian item that cannot be protected as a whole. Trade dress is a part of trademark law and it can protect a product design upon proof of "secondary meaning", i.e., that consumers primarily associate the design with a brand. This usually creates a high evidentiary hurdle, however, especially since styles often come and go. Design patents can protect things like handbags and shoes but apparel designs are generally deemed unpatentable since they are considered functional. Lastly, the Copyright Act of 1976 doesn't protect fashion designs per se, and such protection was recognized as one of the most significant and pressing items of unfinished business in the area of copyright law. This issue remains unaddressed today. Copyright law may protect specific aspects of a garment such as the prints and patterns, or those relating to specific textiles or other materials. Again, however, garments and accessories themselves are mostly considered functional and are therefore exceptions to copyright protection.
Recent federal court rulings have helped shape the legal framework in this area. In its 2017 Star Athletica copyright decision, the U.S. Supreme Court examined under what circumstances aesthetic elements of a "useful" cheerleading uniform can be protectable. It decided that in general, a design feature has to have an artistic identification separate from the article's practical use to qualify for copyright protection. After this case, the issue has been a major source of frustration for some designers because the judgment means only specific aspects of their garments, and not the garments as a whole, maybe protectable under copyright law. The Court made it clear that it was not granting protection to the designs of clothing articles, such as cheerleader uniforms, and its ruling lacked cues to guide the lower court on whether specific designs were original enough to be copyrightable. Another influential court battle was between designers Yves Saint Laurent and Christian Louboutin focusing on Louboutin's famous red-soled shoe. The case was about whether a specific color can be associated and protected as a trademark. The Second Circuit Court of Appeals concluded that indeed a single color can be so protected, and the court ruled that Louboutin's trademark, consisting of a red, lacquered outsole on a shoe, has acquired limited secondary meaning as a distinctive symbol, albeit only when the red color contrasts with the color of the shoe upper.
As discussed above, fashion designers face challenges in protecting their valuable assets. Within the current legal framework, a brand owner should consider developing multiple forms of intellectual property to fully protect fashion items of their design. The law has now shifted a bit in making copyright and trademark law more useful in protecting fashion article designers and manufacturers, and recent cases have clarified and expanded how the law can be leveraged to protect at least certain aspects of fashion design.
In sum, designers should consider copyright registrations for their original stand-alone design elements, plus prints and patterns and innovative combinations thereof as soon as they can. Besides that, designers should contemplate trademark registrations relating to their fashion designs to protect logos, brand marks, and other identifying symbols associated with their brands. Colors sometimes can be trademarked too, but only if the color itself is so unique that it clearly identifies the origin of the product. Finally, designers should consider design patent protection in connection with their work when the ornamental elements dominate the functional ones. Besides, brand owners could consider using contracts such as non-disclosure agreements and non-competing clauses to protect their valuable assets as well.