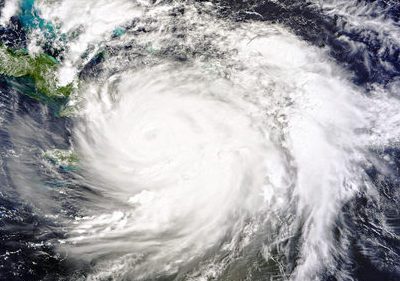 CERF+ Workshop and Grant Opportunity
Emergencies can happen anywhere. Are you prepared?
CERF+, the Regional Arts Commission of St Louis (RAC) and St Louis Volunteer Lawyers and Accountants for the Arts (VLAA) are promoting artist readiness with a workshop and mini-grant opportunity:
FREE WORKSHOP
5 Ways to Be a More Resilient Artist
Friday, October 20, 4:30 – 6:00 pm
Regional Arts Commission, 6128 Delmar Blvd.
(free parking behind the Pageant or in the MetroLink lot)
You're invited to a one-hour workshop where you'll learn five key strategies to better protect your career, safeguard your livelihood and prepare you for emergencies. Facilitated by Jenifer Simon, CERF+ Director of Programs and Outreach, and Sylvie Rosenthal, artist and CERF+ board member, the workshop will provide practical tips and tools for becoming more resilient, including a copy of The Studio Protector: The Artist's Guide to Emergencies Wall Guide. Join us and network with your peers, enjoy a cold beer and refreshments, and learn how to get your studio in order. Co-sponsored by All the Art, Craft Alliance Center of Art + Design and Critical Mass for the Visual Arts
Free but please register in advance.
APPLY NOW! DEADLINE: NOVEMBER 30
Artists "Get Ready" Grants
The CERF+ "Get Ready" grant supports artists working in craft disciplines. Whether you need a fire extinguisher, a more ergonomic workspace, a dust collection or ventilation system, estate planning or new software to back up your data, the grant can help you prepare for emergencies, safeguard your studio and protect your career. Individuals may apply for up to $500; artist groups or collectives for up to $1,500. To encourage local artists to get ready, RAC is contributing $500 to CERF+ to underwrite one grant especially for a St Louis-based craft artist. You do not need to attend the workshop to apply for this opportunity, but we would still love to see you!
Grant guidelines and application form
ABOUT CERF+
CERF+ is the Artists Safety Net. Based in Montpelier, Vermont, the organization's network of artists, arts businesses, nonprofits and supporters has pooled knowledge and funds to face career-threatening emergencies. The national service organization's readiness resources safeguard and sustain studio artist careers, artwork, workspaces and health. Its relief resources help artists get back on their feed after disasters with emergency funds available for those working in craft disciplines. More