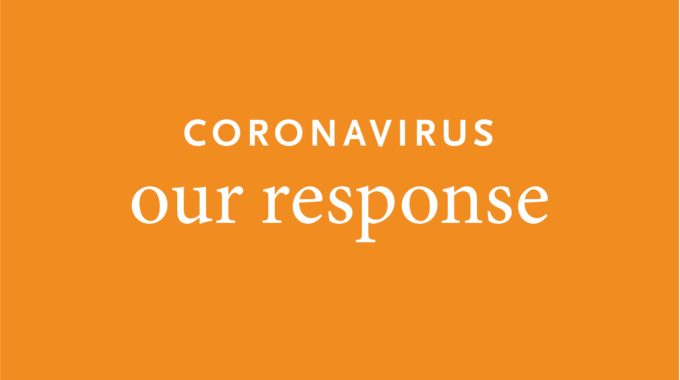 BRIEFLY STATED MILESTONE
The pandemic has brought many side effects and a few of them are surprisingly positive. Last week, we sent our 20th weekly e-blast to the bi-state arts community. More than 1,000 readers opened it — our largest open rate to date. We're grateful for your interest.
WEEKLY UNEMPLOYMENT BENEFITS TO BE BOOSTED BY $300
Missouri is among the first states poised to participate in the program that will restore half of the weekly $600 federal unemployment supplement that expired last month. Created by President Trump's executive order, the Lost Wages Assistance Program (LWA) is using reallocated Federal Emergency Management Agency (FEMA) funds. It's unclear how long those funds will last. The president's memorandum called for $400 per week with the feds paying $300 and the states contributing $100. Cash-strapped states objected, so the guidelines were revised. States are now allowed to use what they already pay as a match, which explains why — counter-intuitively — Missourians receiving less than $100 per week will not be eligible for the additional $300. The Missouri Department of Labor says it is "working as expeditiously as possible" to implement the LWA program and that updates will be provided as more information becomes available.
IS THERE A SECRET SAUCE?
"The Alchemy of High-Performing Arts Organizations," a new SMUDataArts white paper, published with the Wallace Foundation, studies 10 organizations with high performance track records and 10 who engineered turnarounds. You can learn more about the report on August 26 at 11:00 AM. Register for the free webinar.
THE KEYS TO FILM LAW: FINDING FUNDING
Lawyers for the Creative Arts (LCA) in Chicago will continue its free webinar series for filmmakers on August 27 at 3:00 PM. A panel of industry experts will offer practical advice on procuring indie film funding. They'll cover private, foundation, and governmental sources; crowdfunding; tax credits and more. LCA attorneys will highlight legal issues you should be aware of as you raise money from these various sources. Register now.
CERF+ LAUNCHES SECOND GRANT CYCLE
CERF+ is accepting applications for its second round of $1,000 relief grants. Artists working in craft disciplines who have urgent food, medical or housing insecurities are eligible. Priority will be given to applicants who have traditionally been underserved by the grantmaking community, including people of color and folk and traditional artists. The deadline is September 9.
RENT AND MORTGAGE ASSISTANCE
St. Louis City just added $2 million to its rental and mortgage assistance fund. Applicants need to demonstrate financial hardship. Illinois residents may be eligible for emergency rent or mortgage assistance.
PRO BONO PATENT PROGRAM
Need help applying for a patent? Saint Louis University's Pro Bono Patent Program provides free legal assistance to under-resourced inventors interested in securing patent protection for their inventions. The program also offers entrepreneurial support, including commercialization guidance.
SERVING OUR ARTS COMMUNITY
Please know that our two part-time staff members, board of directors and volunteers are here to assist you in any way we can. We welcome your comments and suggestions. Please contact us.
ART IS US
The Saint Louis Visionary Awards will debut its first Visionary Dialogues discussion, Creativity Under Crisis, on August 25 at 6:00 PM. Cheeraz Gormon, Joan Lipkin, and Yvonne Osei are the panelists. De Nichols will moderate. Register for the free virtual discussion.