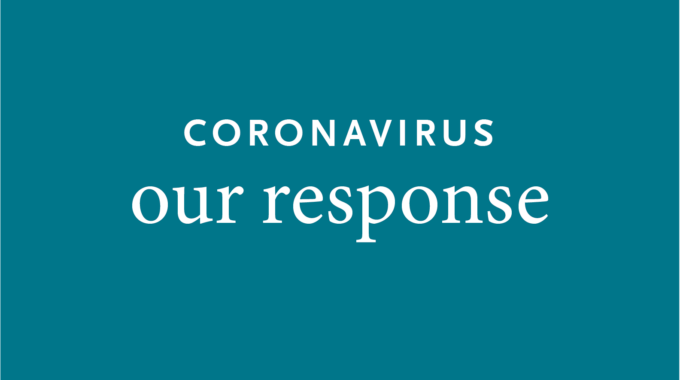 SAFE RE-OPENING CERTIFICATION
The Missouri Arts Council, in collaboration with a statewide coalition of cultural organizations, is getting ready to launch its Missouri ArtSafe Certification. Arts organizations will be certified by pledging and adhering to a core level of safe practices. You can learn about this re-opening program on July 29 at 3:30 PM. Register for the webinar
BLACK LIVES MATTER MURAL IS WHITEWASHED
Many people lump all street artists together — muralists, graffiti artists, and taggers. Where one person sees a Black Lives Matter mural, another picks up the phone to report vandalism. The result, according to the Post-Dispatch, was the whitewashing (how ironic) of the mural that Katherine Bernhardt painted on a building that she owns in the Locust Business District. Brightside St. Louis (formerly Operation Brightside), the contractor that handles graffiti removal for the city, covered up the mural in response to a complaint made to the city's Citizens Service Bureau. Mary Lou Green, Brightside's executive director, told the Post that she apologized to the artist, who is an internationally known painter. But saying sorry isn't good enough. We have connected Bernhardt with a legal team. In addition, we will be working with partners to ask the Board of Aldermen to adopt new graffiti removal protocols that protect the First Amendment rights of property owners. Finally, as explained in this Bloomberg Law article, muralists should be aware that the Visual Artists Rights Act (VARA) may apply to some protest-inspired street works.
REQUESTS FOR PROPOSALS
COCA (Center of Creative Arts) will commission an artist or team of artists to create a large-scale, site-specific, participatory installation as part of the opening of its expanded campus. The application deadline is August 7.
The newly formed Cherokee Community Improvement District Arts Committee has issued a call for proposals for two funded public art projects to be installed later this year. The deadline is August 7.
LOOP STREET MUSICIANS LAWSUIT
The lawsuit filed to protect the free speech rights of two street performers, ­­­­­­ Raven Wolf Felton Jennings and Raymond Douglas, seems to be moving towards a happy ending. In a statement filed with the federal court on July 20, the U City chief of police said he has informed his officers that musicians and other street performers should be allowed to perform in the Delmar Loop, unless they are actually obstructing pedestrian traffic. Also, during a special City Council meeting held on July 21, U City amended its overbroad and vague ordinance relating to obstructing public places. Promises made, promises kept? Street performers, if you're hassled in the Loop, please let us know so we can put you in touch with the musicians' attorneys before the court date, which has been rescheduled from July 28 to August 27.
FILM LAW WEBINARS
Lawyers for the Creative Arts and the Chicago Film Office invite indie filmmakers to a series of film law webinars. The kick-off segment (July 30 at 3:00 PM) will introduce the series and then focus on the acquisition of rights. Register here
AFP FELLOWSHIPS
The St. Louis Chapter of the Association of Fundraising Professionals (AFP) will award two fellowships to new fundraisers or fundraisers who work for small nonprofits. The fellowships include a complimentary one-year AFP membership, additional scholarship opportunities, and the opportunity to join a chapter committee. The application deadline is July 27.
SERVING OUR CREATIVE COMMUNITY
Please know that our two part-time staff members, board of directors and volunteers are here to assist you in any way we can. We welcome your comments and suggestions. Please contact us
ART IS US
Peter Palermo, executive director, Sheldon Arts Foundation, is watching Peter Martin's Shelter in Place concerts. Martin, who was born in St. Louis and returned here from New Orleans after Hurricane Katrina, is an acclaimed jazz pianist and educator. "Peter has seized the moment with both hands," Palermo said. "He, and his team at Open Studio, have spent years perfecting the art of delivering music via streaming and this is apparent in the quality of these Shelter in Place concerts. And, of course, his playing is the real treat."