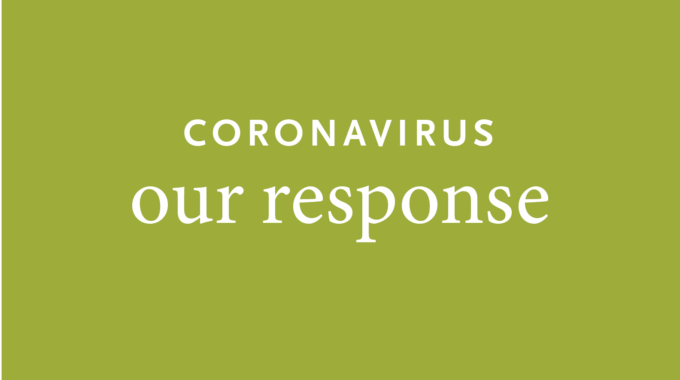 VIRTUAL BENEFIT TO SUPPORT RAC ARTIST RELIEF FUND
Music, theatre, and dance organizations are collaborating on a streamed event that will benefit the Regional Arts Commission's Artist Relief Fund. Produced by Opera Theatre of St. Louis in partnership with the St. Louis Shakespeare Festival, Arts United STL will air at 7:00 PM on May 31. The goal is to raise $250,000. Details here
IN FOR THE LONG HAUL?
Which arts and cultural organizations will not only weather the crisis but also grow more resilient? This thoughtful SMU DataArts report argues that answering four key questions could make the difference.
MORE SURVEYS #$@&%*!
The Copyright Alliance is conducting a brief survey to learn how COVID-19 has impacted the careers and livelihoods of creators and others who work in the creative industries. The organization will use the findings to support its advocacy efforts. Nearly 2,000 artists from Missouri, Arkansas, Kansas, Oklahoma, and Texas, completed the Mid-America Arts Alliance's first survey. M-AAA's follow up survey will remain open until May 25.
NAVIGATING THE PPP LOAN FORGIVENESS APPLICATION
If you've missed other Paycheck Protection Program (PPP) loan forgiveness webinars, Anders CPAs + Advisors will discuss the Small Business Administration's most recent guidance on May 27 at 1:00 PM. The speakers will review the loan forgiveness application instructions, explain the new rules, and more. Register now
FREEDOM TO READ
Happily, Missouri lawmakers completed their 2020 session without taking action on HB 2044, which threatens library users' freedom to read. The Parental Oversight of Public Libraries Act proposes the creation of "parental library review boards" to identify "age appropriate" library materials and restrict access to those materials. The bill also proposes criminal prosecution for librarians who make those materials available to minors, and libraries that do not comply would lose state funding.
ASAP FUND
Established by The Pulitzer Arts Foundation and the Sam Fox School of Design & Visual Arts, the ASAP Fund will award $2,000 grants to 50 practicing artists, architects, and designers in the bi-state metro area. The application deadline is May 29.
ART IS US
Kevin Ginty, executive director, St. Louis Classical Guitar, has been listening to the 144-member Virtual Guitar Orchestra (VGO). "Founded by Mak Grgic (a recent SLCG artist in partnership with Chamber Music Society of St. Louis), the VGO recently recorded Kaleidokithara by Sergio Assad. The project will be archived by the Library of Congress as a "prominent cultural initiative" during COVID-19," Gintry said. Enjoy! Do you have a recommendation? Contact us