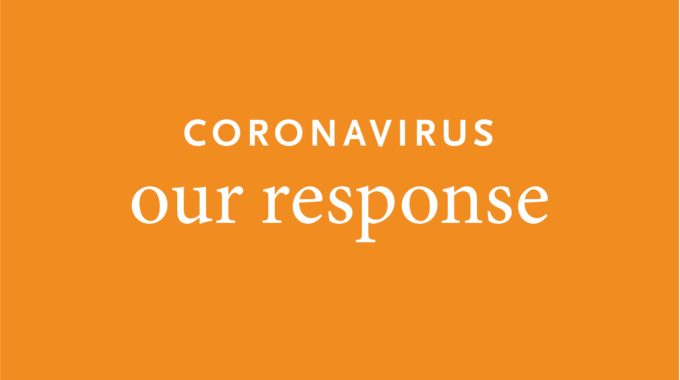 VIRTUAL BENEFIT TO SUPPORT ARTIST RELIEF FUND

"Artists in this situation have been like reverse Marines: They were the first ones out of the economy and will be among the last ones in, because everything they do depends on groups of people being together in safety."
— Tom Ridgely, producing artistic director, St. Louis Shakespeare Festival
Music, theatre and dance organizations are collaborating on a streamed event that will benefit the Regional Arts Commission's Artist Relief Fund. Produced by Opera Theatre of St. Louis in partnership with the St. Louis Shakespeare Festival, Arts United STL will air at 7 PM on May 31. The goal is to raise $250,000.
Details here
HEALTH INSURANCE OPTIONS
If you've lost your job and your health insurance, Legal Services of Eastern Missouri provides guidance on possible options, which include COBRA, Medicaid and HealthCare.gov coverage. If you already have insurance through HealthCare.gov and your income has dropped, you may qualify for additional subsidies. Be sure to check out this chart before you update your application. Uninsured adults in St. Louis City and County who earn up to 100 percent of the federal poverty level can get medical attention by contacting Gateway to Better Health. 

MISSOURI ARTS COUNCIL
When they passed the state's $35.2 billion budget, Missouri legislators approved $4.8 for the Missouri Arts Council (MAC) — the same amount of funding appropriated in FY20. A new line item allows MAC to access $468,700 in National Endowment for the Arts funds that were included in the CARES Act.The legislature is expected to return to Jeff City for a special session during the summer to address budget shortfalls. MAC's fourth quarter FY20 funds were restricted as part of the overall State effort to ensure a balanced budget and the funds needed to combat COVID-19 going forward. MAC minimized the impact as much as possible by funding grantees proportionally to the amount available in its cash reserves. Check out MAC's new resources for reopening and recovery.

ASAP FUND
Established by The Pulitzer Arts Foundation and the Sam Fox School of Design & Visual Arts, the ASAP Fund will award $2,000 grants to 50 practicing artists, architects and designers in the bi-state metro area. The application deadline is May 29.

FREE PPE FOR SMALL BUSINESSES
The City of St. Louis is offering free Small Business PPE Healthy Restart Packs. More here 
ART IS US
Lisa Melandri, executive director, Contemporary Art Museum St. Louis, enjoys artist talks. "It is just a nice time to hear from artists about how and why they make work and what their process is. It is important to think about why these works are so deeply moving and to remember that someday we'll be able to physically be in art's presence again," she said. A recent favorite was Episode 23 of The Great Women Artists Podcast, featuring Helen Molesworth, curator and writer, discussing portrait painter Alice Neel. "It doesn't get any better than that!," Melandri said. 
Do you have a recommendation? Contact us.