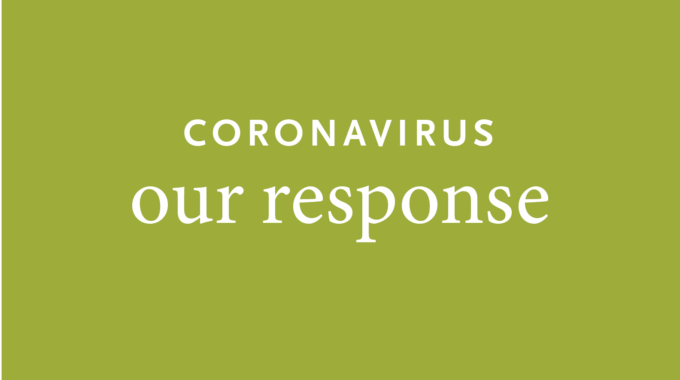 CELEBRATING NATIONAL VOLUNTEER MONTH
We often say that our dedicated volunteers are our greatest asset. Working case-by-case, we match clients with lawyers and accountants who share our belief that success in the arts should depend on creative energy and talent, not on the ability to afford quality professional services. Our volunteers tell us that they enjoy interacting with members of the arts community and making a meaningful contribution to their work. In fact, hardly a day goes by without a volunteer thanking us for the opportunity! Now more than ever,  helping others is worth celebrating.


UNEMPLOYMENT BENEFITS FOR ARTISTS & CREATIVE WORKERS
Missouri's self-employed artists, freelancers, independent contractors and gig workers whose businesses have been impacted by the coronavirus are applying for — and some are now receiving — unemployment benefits. Attorney Tim Mooney provided a step-by-step guide to the application process on April 22, 2020. More than 60 artists attended the free webinar. 
Illinois artists, please see this
Unemployment Benefits and Paycheck Protection Program Loans FAQ
, which was prepared by Lawyers for the Creative Arts.
LOCAL RELIEF FUNDS
RAC Artist Relief Fund
As of April 23, the Regional Arts Commission (RAC) has received 834 applications for assistance. During the second of three planned rounds, 136 artists received support, bringing the grand total to $123,000. RAC seeded $100,000 to establish the fund, and private funds are still being raised. Donate here
Small Business Resource Discretionary Grant Program
The St. Louis County Port Authority is sponsoring a new Small Business Resource Discretionary Grant Program through the St. Louis Economic Development Partnership. This program is awarding $500 discretionary grants to help sole proprietors, contract workers, gig workers and 1099 workers, including artists.
The Luminary Futures Fund Artist Emergency Grant
The second round will open June 1.
Arts for Illinois Relief Fund
The application for individual artists and arts organizations will reopen on May 4.
COVID-19 LOCAL ARTS ROUNDTABLE
Midwest Artist Project Services and Critical Mass are partnering to present a virtual local artist roundtable on Wednesday, April 29, at 4:00 PM. The interactive conversation will center on the impact of COVID-19 on local artists. The panelists are: Arica Brown, founder, artistic and executive director of Consuming Kinetics Dance Company; Dail Chambers, artist, healer and cultural worker; Juan William Chavez, artist and director of Northside Workshop; and Pacia Elaine Anderson, artist and community caregiver. Mallory Rukhsana Nezam, civic artist and consultant, will moderate. The virtual discussion is free, but you must
register
.
BOOK A FREE VIRTUAL SPEAKER
Need a presenter for your professional association meeting? Contact us


ART IS US
Olivia Lahs-Gonzales, associate director of artist programs at the Regional Arts Commission, is mixing her interest in photography with a bit of nostalgia. "I've recently been viewing some wonderful lunchtime artist talks and studio visitsoffered by my alma mater and former place of work, the Museum of Contemporary Photography, which is part of Columbia College Chicago," she said. Olivia also recommends the Princeton University Art Museum's lectures. Do you have a recommendation? Contact us.