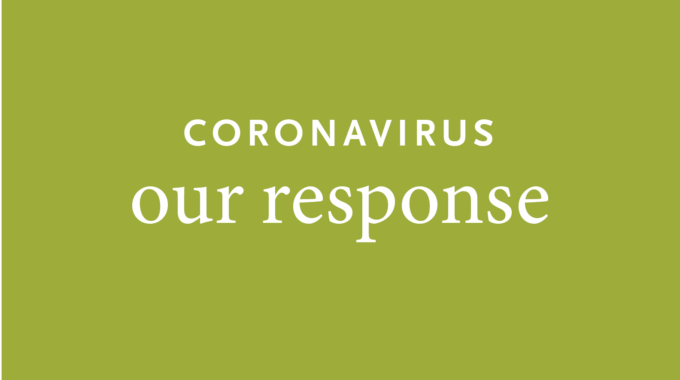 CREATIVE STIMULUS PROJECT: CALL TO ARTISTS
The Critical Mass for the Visual Arts Creative Stimulus Project provides up to three artists or artist collaborations with $1,500 of unrestricted operating capital, the opportunity to exhibit their work in a group exhibition, and participation in the Critical Mass Five Questions podcast. The deadline is November 19. Apply here.
INVENTIVE MASKS
In Denver, an exhibit of artist-designed masks shows that face coverings are not only crucial to our health but can also offer unique means of self-expression. This Hyperallergic article includes photos of the artists modeling their masks.
ILLINOIS ARTIST FELLOWSHIP PROGRAM
The Illinois Arts Council Agency's Artist Fellowship Program recognizes exceptional artists who have created a substantial body of work throughout their career by providing $15,000 awards to support continued artistic growth. A limited number of $1,500 finalist awards will also be given. Applications are due on November 2.
CREATE SAFELY, PRESENT SAFELY, ATTEND SAFELY
More than 45 cultural organizations and venues have become Missouri ArtSafe certified by pledging and adhering to a core level of safe practices. If your organization hasn't drafted a re-opening plan yet, there's another good reason to to participate: The Missouri Citizens for the Arts is seeking $5 million in unallocated CARES Act funds for the Missouri Arts Council. Organizations will need to be ArtSafe certified to be eligible for these funds. Find VLAA's re-opening plan guidance here.
DEFENDING FREE SPEECH FOR ALL
Please join VLAA and Left Bank Books on November 11 at 7:00 PM when PEN America's Suzanne Nossel will discuss her new book Dare to Speak: Defending Free Speech for All. Nossel will be in conversation with former VLAA board president and Thompson Coburn partner Mark Sableman and VLAA board member and word artist Pacia Elaine Anderson. Watch on LBB's Facebook Live page and order Dare to Speak from Left Bank Books to support authors and independent bookstores. Get more info.
LEGAL ESSENTIALS FOR LIVESTREAMING WEBINAR
Whether you're already livestreaming or just starting to look into the commercial viability of streaming content, you'll want to consider the legal aspects of producing art live and online. Attorney Gwen Seale will discuss licenses needed to legally livestream content, various terms and conditions of the primary livestreaming platforms, and best practices. Texas Accountants and Lawyers for the Arts will present this free webinar on October 29 at 6:00 PM. Register
VLAA BUSINESS EDGE WORKSHOPS
Check out our Fall 2020 professional development webinars.
SERVING OUR CREATIVE COMMUNITY
Please know that our two part-time staff members and amazing volunteers are here to assist you in any way we can. Do you have comments, questions or suggestions? Contact us.
ART IS US
The Fox Performing Arts Charitable Foundation is asking kids to embrace their inner costume designer. Youth ages 5-18 can enter the foundation's Halloween costume contest by submitting a photo dressed as a character from a Broadway or movie musical. The deadline is October 26. The photos will be posted on the foundation's Facebook and Instagram pages, and the winner in each category will be determined by the most likes. Get more info.