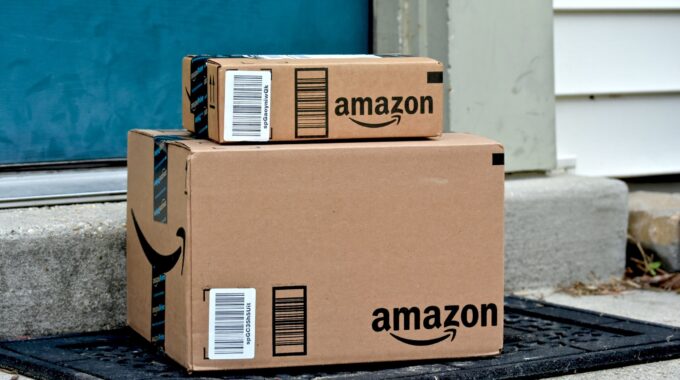 Amazon Brand Protection: A Brief Overview for Brands
By Lauren Kinder
Saint Louis University School of Law
Juris Doctor Candidate, 2023
Amazon has become a household name generally associated with endless buying options, quick shipping, and cheap prices. Some sellers on this platform (and other platforms) are using a cheap courier or multiple couriers that can deliver their items at a low cost so they can use those finances to keep their businesses going and expand on what they are building.
However, a company will only be able to assist with the delivery when a customer places an order. And influencing the customer to buy your goods/services might prove challenging if not done through the proper channels. But if you already have a customer base that is interested in your products but is somewhat delaying the purchase, all you need to do is follow up with them. It might prove successful adopting a b2b appointment setting strategy. This will give enough time to the potential customers to think about making a purchase, after having gone through its pros and cons.
Coming back to Amazon, this platform boasts easy access for business owners looking to expand their online sales, though there has been a recent emphasis on thwarting the sale of counterfeit goods. In March 2021, Amazon's Brand Protection Report was released allowing insight into the success of Amazon's efforts to catch counterfeiters and deal with intellectual property infringement that had previously occurred on its marketplace. Here's a brief overview for brands:
Legitimate brands and businesses are in the clear
Amazon says it values honest businesses and is working to protect them. Its updated verification process requires multiple levels of authentication that can be accomplished with ease, that is, unless there is fraudulent activity detected. New layers to the process include a live video chat or in-person meeting with Amazon personnel and physical address verification. The intent behind this is simple: keep out bad actors. In 2020, Amazon's verification process has apparently prevented over 6 million attempts to create a selling account, an increase from 2.5 million blocked attempts in 2019. U.S. businesses are now required to display a store name and physical address, promoting transparency and potentially boosting sales in brick and mortar locations.
Amazon has also launched IP Accelerator to allow small businesses greater access to intellectual property rights and protection. IP Accelerator connects businesses with a network of Amazon-vetted attorneys to file trademark applications, making it easier and more cost effective to secure intellectual property protection.
Amazon is proactive and constantly monitoring for suspicious sellers
Counterfeiting has expanded beyond luxury goods and has become an issue affecting beauty products, medications, and even Super Bowl merchandise. Amazon is working to stop bad actors before their counterfeit products ever arrive at the shipping warehouses through Project Zero. Project Zero is a collaboration between brands and Amazon's technology, aimed at working together to detect counterfeits. Amazon's machine learning can block suspicious sellers before their products are even listed on the marketplace. Should this technology miss a seller, brands can step in and have listings removed, which furthers the technology's ability to identify and proactively catch bad actors. A distinct element of Project Zero is product serialization, which allows brands to apply a unique code to their products and/or packaging. The Report states that "For every 1 listing removed by a brand through [Amazon's] self-service counterfeit removal tool, [Amazon's] automated protections removed more than 600 listings through scaled technology and machine learning." That said genuine sellers can thrive in the e-commerce business. These sellers can also take advantage of e-commerce funding firms (one like https://www.onrampfunds.com/) to get support for investment purposes. These firms can connect directly to Amazon seller central and get a seller approved within a short period of time.
Law Enforcement is involved in the "fight against fake goods"
Intellectual property protection is only useful if it is enforced. Amazon's Brand Protection Report details the recent establishment of the Amazon Counterfeit Crimes Unit. The Counterfeit Crimes Unit is a global team comprised of law enforcement, investigators, and lawyers who are working to hold counterfeiters accountable. This is accomplished through increased litigation and the filing of civil suits against perpetrators. Many brands have had success protecting their intellectual property through this collaboration including YETI, KF Beauty, and more. In 2020, Amazon also expanded voluntary reporting of confirmed bad actors in several countries, effectively resulting in successful prosecutions.
Additionally, the Counterfeit Crimes Unit works with the National Intellectual Property Rights Coordination Center to prevent counterfeit products from reaching United States ports. This project works with stores, payment service providers, banks, and shipping companies to encourage the industry to be proactive in stopping counterfeiters and in referring cases to law enforcement. All in all, brands know their intellectual property best and are key players in Amazon's effort to thwart counterfeiters.
Amazon's robust brand protection program is especially important for artistic business people and companies who sell their works or branded products online. Utilizing these tools, particularly the IP Accelerator, brands can sell with assurance that counterfeit products and trademark infringements are the least of their concerns. Brands know their products better than anyone and by working closely with Amazon's technology the fight against fake goods will ensure that intellectual property is protected better than ever before.
Our 2021 summer associate program is sponsored by: